Hanoi has been ranked third among the 25 must-visit destinations of the rich and famous in Asia for 2019, according to a list released by CEOWORLD, a leading magazine dedicated to business leaders and high net worth individuals worldwide.
Life on Hanoi's floating guesthouse
Hanoi's longest pedestrian street officially opens
Tran Quoc Pagoda among world's ten most incredible pagodas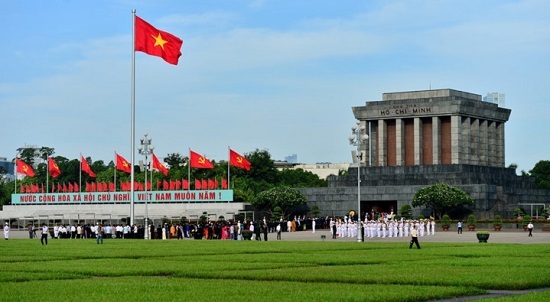 Hanoi shines in CEOWORLD's list must-visit destinations of the rich and famous in Asia for 2019.
Vietnam is one of Southeast Asia's most wonderful nations, drawing in travelers to its lavish mountains, urban cities and brilliant beaches. Regardless of quick modernisation in Vietnam's urban center of Hanoi, long-established conventions stay flawless among local people, according to CEOWORLD.
CEOWORLD advises travelers that the antique and flawless tourist spots and pilgrimages of Vietnam have been known for its rich history.
Buddhist holy places can be found besides transcending high rises, where you can encounter dynamic celebrations and functions going back many years.
Long, sandy beaches are home to luxurious resorts and fine-dining venues, making them ideal romantic getaways, while expansive rice terraces on the hills make for excellent hiking excursions.
Goa in India tops the list, followed by Singapore, Hanoi in Vietnam, Bali in Indonesia, Cebu in the Philippines, Tokyo in Japan, Phuket in Thailand, Siem Reap in Cambodia, Kathmandu in Nepal, etc.
The number of visitors to Hanoi in the first three months of 2019 was estimated to top 7.47 million, a rise of 10.6% year-on-year.
The figure includes nearly 5.6 million domestic visitors and 1.88 million foreign tourists, up 9 and 15.5% over the previous year, respectively, according to the municipal Department of Tourism.
In 2018, Hanoi welcomed 5.74 million foreign visitors, up 16% against 2017, among 26 million tourists spending time in the city. Hanoitimes