Hanoi has been named among 10 cities guaranteed to turn you into a foodie, according to a list released by The Travel, the world's most interesting site for travel tips, guides, and facts.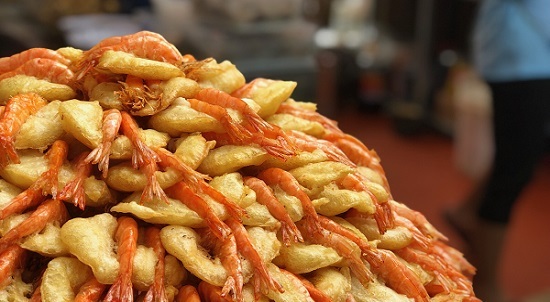 Hanoi shines in The Travel's list of best cities guaranteed to turn you into a foodie.
Vietnam in general offers some of the best and most varied cuisines in the world. Much like Italy, food is a way of life, especially in Hanoi.
If you are feeling adventurous, try some insect, raw or cooked, totally up to you! Nevertheless, Hanoi, and Vietnam are amazing places to try a whole new cuisine and grab some cheap street food, the website wrote.
Buenos Aires in Argentina tops the list, followed by Singapore, New York City, Hanoi, Zanzibar in Tanzania, Melbourne in Australia, Barcelona in Spain, Lima in Peru, etc.
Another medium Hello Magazine has just named Hanoi the number one city on its seven best destinations in Asia for backpackers.
Ideal for travelers on a tight budget, Vietnam's capital city is one of the cheapest destinations for backpackers.
"Not only is accommodation and food remarkably affordable, but you'll be spoiled for choice of things to see and do in the city, which has a mix of Southeast Asian, Chinese and French influences," Hello magazine wrote.
Hanoi is expected to welcome more than 14.3 million visitors in the first half of 2019, a 9.5% increase from the same period last year, according to the municipal Department of Tourism.
The number of foreign arrivals is estimated at 3.3 million, up 10.6% year-on-year. Hanoitimes
Ha Phuong

Although it lasts in a short time during summer, lotus leaves a strong impression on Vietnamese people.
Besides cultural, historical and scenic tourism, Hanoi also has the advantage of agricultural eco-tourism. However, this model has not yet become a highlight of the Vietnam capital's tourism.  

With the lotus flower season arriving, many young people across Hanoi and Ho Chi Minh City have started to flock to nearby lotus ponds to capture beautiful images of the flowers blossoming.