The authorities of South Korea's Jeju Island will provide financial support of four to seven million won (nearly US$3,400-5,900) per flight to Vietnamese travel firms taking tourists to the island on chartered flights this year.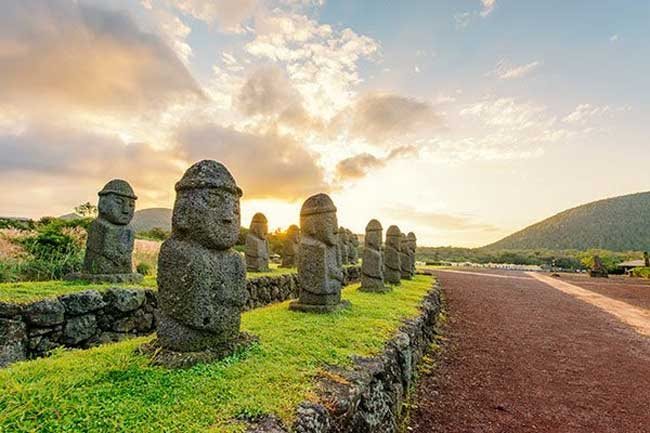 Stone statues are seen at a corner of Jeju Island. The Jeju authorities will support Vietnamese travel firms taking tourists to the island this year - PHOTO: OFFICE OF JEJU TOURISM ORGANIZATION IN VIETNAM
According to the office of the Jeju Tourism Organization in Vietnam, travel firms operating at least five regular direct chartered flights to Jeju per month will receive four million won per flight. Meanwhile, those operating less than four irregular chartered flights to the island will receive seven million won per flight.
The financial support also differs according to the number of tourists on the flights. For example, if tourists occupy at least 90% of the seats on a flight, the travel firm will receive an extra bonus of one million won per flight. The support drops by one million won if the occupancy rate on a flight reaches 50%-70%.
In addition, tour operators will have to let their customers stay at four- to five-star hotels, or let them stay at three-star hotels and pay the fees for them at four private tourist sites.
Last year, the Jeju government supported 16 chartered flights operated by Vietnamese travel firms, mainly those departing from Danang and Hanoi.
Jeju welcomed some 30,000 Vietnamese visitors last year, up over 24% year-on-year. The island authorities expect an equivalent growth rate this year. Vietnamese tourists flying to Jeju on direct chartered flights can still enjoy visa-free entry. SGT
Dao Loan