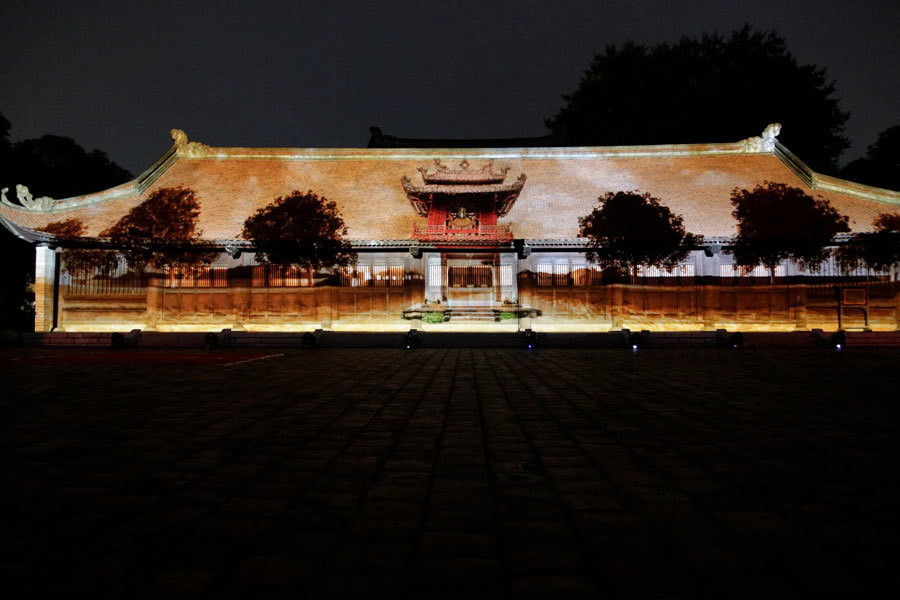 Heritage sites are often one of the destinations in tourism programs. Vietnam has a huge heritage treasure with 3,500 national monuments, more than 4,000 national intangible cultural heritages, and 8,000 traditional festivals.
UNESCO has recognized eight heritage sites in Vietnam as world heritage sites, including five cultural, two natural and one mixed heritage. Also, 14 items of intangible heritage have been recognized.
Data about heritage and relics will be digitized to become assets for preservation and promotion, under a roadmap set by MCST.
They will be used for tourism development, i.e., will become cultural goods.
Pham Van Thuy, deputy general director of VNAT, said the tourism sector has begun helping localities build smart tourism destinations in Ha Giang, Thanh Hoa and some other localities. It has also helped Van Mieu - Quoc Tu Giam (Temple of Literature – Imperial Academy) and President Ho Chi Minh's relic in the Presidential Palace put an electronic ticket system into operation.
VNAT is working with the management board of Quan Thanh Temple (Hanoi) and a number of other tourist sites and attractions to help them apply the electronic ticket system.
The administration has developed apps and utilities to support businesses and tourists, such as Vietnam Travel, tourism administration and business app, smart tourism card under the Vietnam card – one national card, and Vietnam Tourism Yellow Page.
Le Xuan Kieu, director of the Van Mieu - Quoc Tu Giam Culture and Science Center, said the application of IT in tourism development at the center has gained initial achievements.
It has applied QR Codes for 40 relics, providing information to visitors; supported narration with automatic narration devices (Auto Guide) with international standards with 12 languages.
The center is building a 3D digital database about the national special relic Van Mieu - Quoc Tu Giam. The system is built on an open platform, with the latest digital technologies in the field of cultural relics (3D Laser scanning digitization technology, virtual reality AR/VR…etc.) and 4.0 technology (cloud computing, AI, Big Data…) that share digital data, contributing to Hanoi's task of "building a creative city and developing cultural industry".
As digitized products, these cultural items will be available to the community, researchers, domestic and foreign travelers more easily, creating added value services to preserve and develop heritage sites and intangible cultural heritage.
Museums now provide online tours, 3D images of exhibits, and automatic guide technology in different languages. They also give answers to visitors' questions and interact with visitors. 3D scanning and printing technology is used to restore, duplicate, and produce artifacts for a variety of uses.
Tinh Le