According to a representative from Hoan Kiem District, the two are men, not women as previously rumoured on social networks.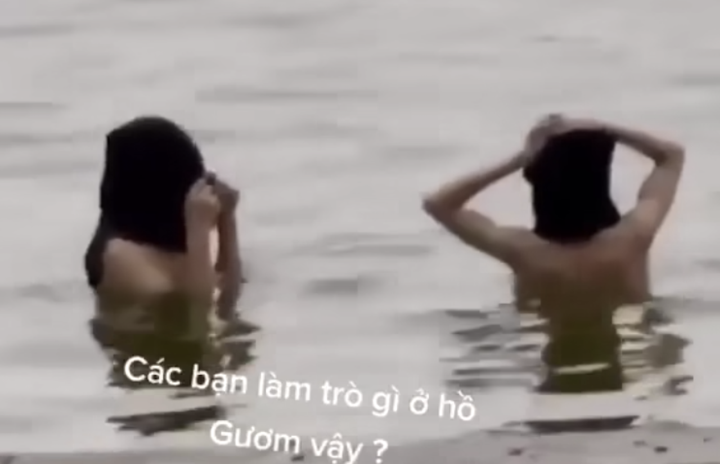 The two men swam in Hoan Kiem Lake (the photo taken from the video)
The men, one aged 22 from Hanoi's Me Linh District and the other aged 17 from the northern province of Vinh Phuc, both work for a restaurant near the lake.

At around 5 pm on May 16, after finishing their work shift, they swam in the lake. Some passersby said they shouldn't swim in the lake and then they go out.

Earlier, the police launched an investigation to verify the truth of a video that was widely spread on social media, allegedly showing two women bathing topless in the iconic Hoan Kiem Lake.

Local authorities are considering a fine.
Source: Dtinews