VietNamNet Bridge - The US and China are two important trade partners of Vietnam. Any interruption in exports will have a big impact on the national economy.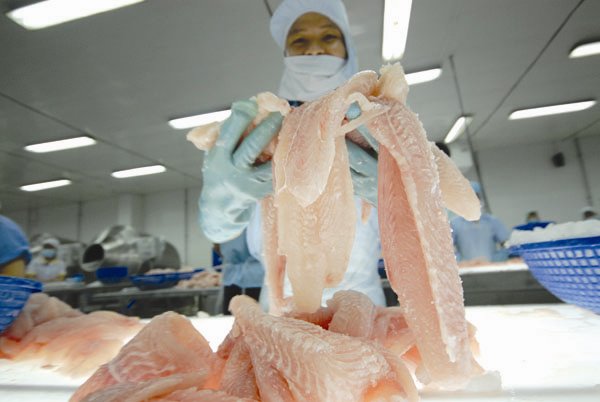 With CPTPP, Vietnam will have larger markets
Do Duy Thai, CEO of Thep Viet
China has little opportunity to export steel to the US, because with anti-dumping duties, cold rolled steel has a high tax rate of 522 percent, while stainless steel has 238 percent.
China will try to boost steel exports to ASEAN, including Vietnam, a market which has high demand for steel, and a steel production base which exports steel to many countries, including the US.
The US DOC thinks that China is trying to avoid US trade remedies by exporting products via Vietnam.
The US has stated it would impose an anti-dumping duty of up to 199.7 percent and countervailing duty of 256.4 percent on cold rolled steel made in Vietnam using materials from China.
With such high duties, it will be difficult for Vietnam to export steel to the US. Therefore, we have shifted to export products to Canada and other markets.
Nguyen Tri Hieu, economist
The US-China trade war may lead to changes in the trade balance of third countries, i.e. it will have negative impact on Vietnam's exports.
However, opportunities and challenges will be intertwined when the two countries set tariff barriers. For instance, when Chinese products find it difficult to penetrate the US market, this will be an opportunity for Vietnam to boost the export of textiles & garments, footwear and seafood products.
However, as China cannot export products to the US, it will try to export to neighboring countries instead. This means that Vietnam's exports will have to compete more fiercely with Chinese products in the target markets.
Tran Quoc Manh, deputy chair of Vietcraft
In theory, Vietnam will have more opportunities to export products to the US if China cannot penetrate the market. China is now the biggest woodwork exporter to the US, while Vietnam ranks fifth.
However, I'm afraid that Vietnam may be involved in misfortune when Chinese products try to enter the US market under the name of Vietnamese products.
Vietnamese enterprises need to maintain good contacts with US import partners and use materials with clear domestic origins.
Nguyen Dinh Tung, general director of Vina T&T
Vietnam will have the opportunity to boost fruit exports to both China and the US. As Chinese farm produce cannot enter the US, Vietnam can increase its market share in the US. The same thing will occur with the Chinese market.
RELATED NEWS
Vietnam-US trade outlook 2018: challenges and opportunities
US largest export market for VN's footwear, bags
Kim Chi