Vietnam: a top choice for South Koreans

Vietnam is among the top three overseas travel destinations for South Koreans in 2019, a new report says.
S. Korean tourist numbers in central Vietnam slump
South Korean visitors to VN to rise to 3.3 million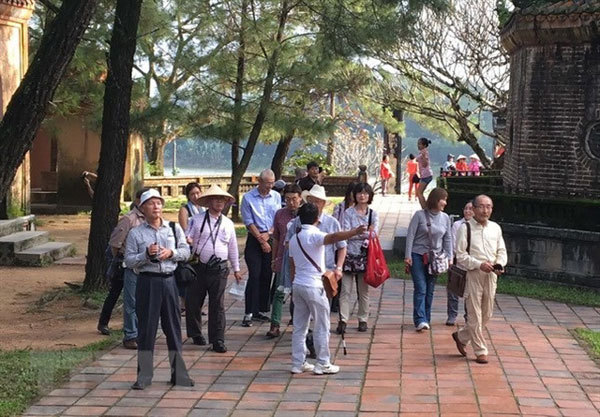 Vietnam remains one of the favorite destinations for South Koreans. — VNA/VNS Photo
The country is a leading choice for South Korean travelers, ranking third after Japan and mainland China, with their number expected to increase by 30 percent this year to four million, according to Global Destination Cities Index (GDCI).
Last year the number grew by 44 per cent to more than 3.4 million, accounting for more than a fourth of all foreign arrivals (15.5 million), Vietnam National Administration of Tourism (VNAT) data shows.
Famous tourist spots such as Ha Long Bay, Hanoi, Da Nang, and Hoi An are heavily favored, particularly middle-aged tourists.
A 15-day visa waiver for South Korean tourists and a rise in the number of direct flights between the two countries have made Vietnam increasingly a leading choice for South Korean tourists.
VNS