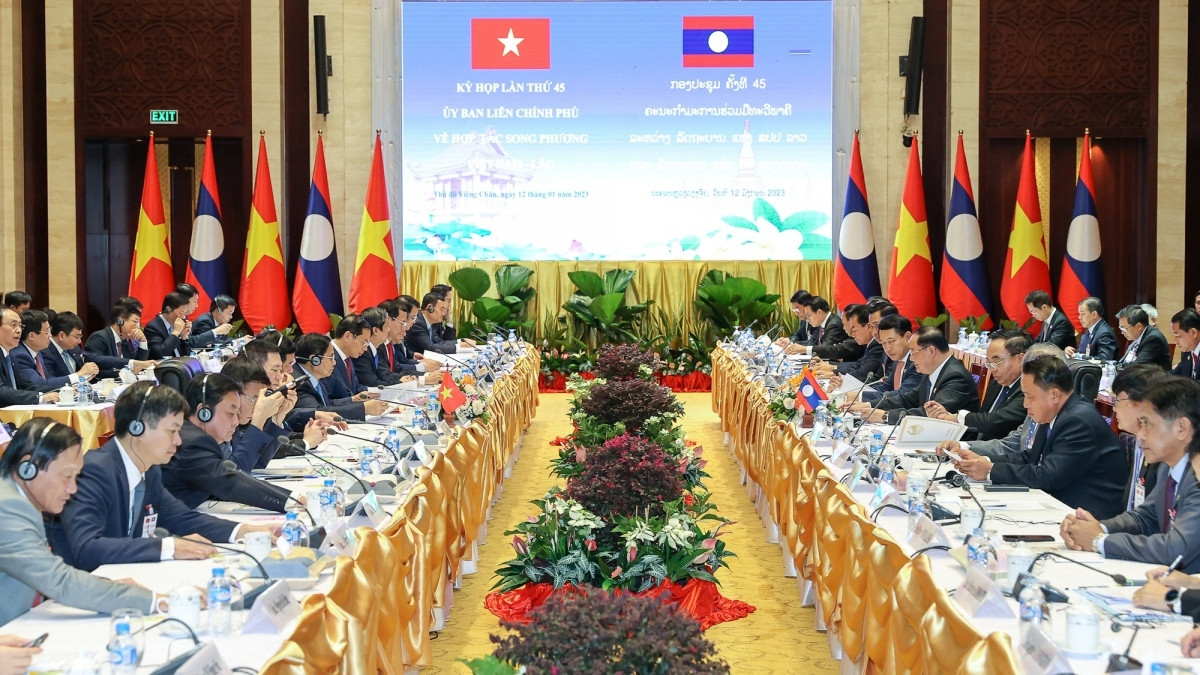 This agreement was reached at the 45th session of the Vietnam – Laos inter-government committee held on January 12 in Vientiane. Vietnamese Prime Minister Pham Minh Chinh, who is currently in Vientiane for an official visit to Laos, and his Lao counterpart Sonexay Siphandone co-hosted the meeting.
Both PMs noted that two-way trade can be viewed as a bright spot in bilateral ties, citing statistics as saying that trade exchanges between the two countries rose by 24% last year to US$1.73 billion. Vietnamese investment capital in Laos also rose by 52.4% to reach more than US$180 million.
Over the past five years, local businesses have contributed approximately US$200 million in taxes and other financial obligations to the Lao State budget.
This is good news amid global economic difficulties, shared the two PMs.
To meet the target set for the year, both sides agreed to fully implement the joint statements, agreements made by the two Political bureaus, and other agreements reached at the 45th session of the Vietnam – Laos inter-government committee, while promoting political, security, defence, investment, and trade ties.
They also agreed to expand linkages in human resource training, invest in transport infrastructure projects connecting the two countries, and cooperate in sustainable management of water and natural resources.
They vowed to completely address difficulties faced by Vietnamese funded projects in Laos, and at the same time encourage ministries, agencies, and localities of the two countries to expand their relations.
In the spirit of mutual trust, the two countries will continue to support and closely cooperate in international and regional organisations and forums.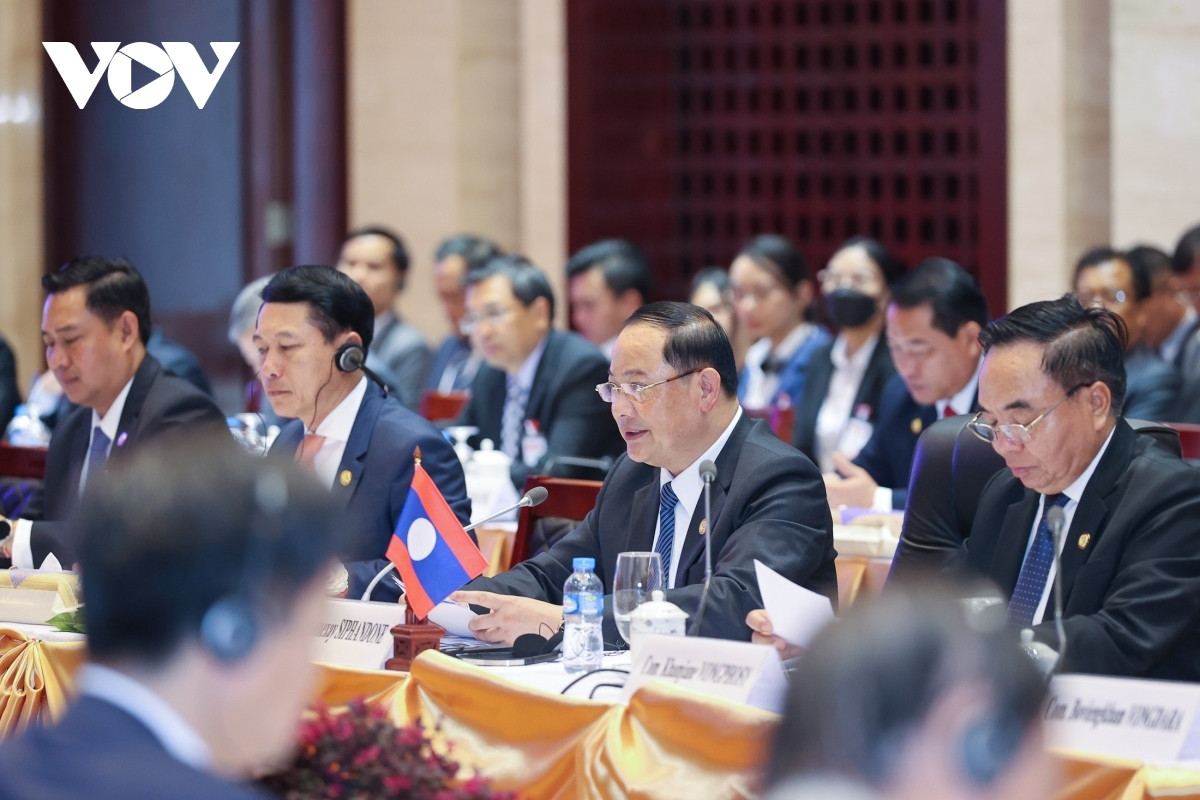 Lao PM Siphandone proposed that the two sides continue to strengthen the exchange of delegations at all levels and through all channels as a means of further fostering the special and close political relationship with a high level of trust.
He also proposed raising the level of bilateral economic cooperation, further improving the two countries' investment and business environment, as well as strengthening effective connections between the two economies, including hard connections in transport, telecommunications, and energy infrastructure.
In response, PM Chinh reaffirmed that the Party, Government, and people of Vietnam consider their Lao counterparts to be close and reliable comrades and brothers.
The main task moving forward is to strengthen connectivity and support each other to build an independent and self-reliant economy that is associated with proactive and effective international integration, stressed PM Chinh.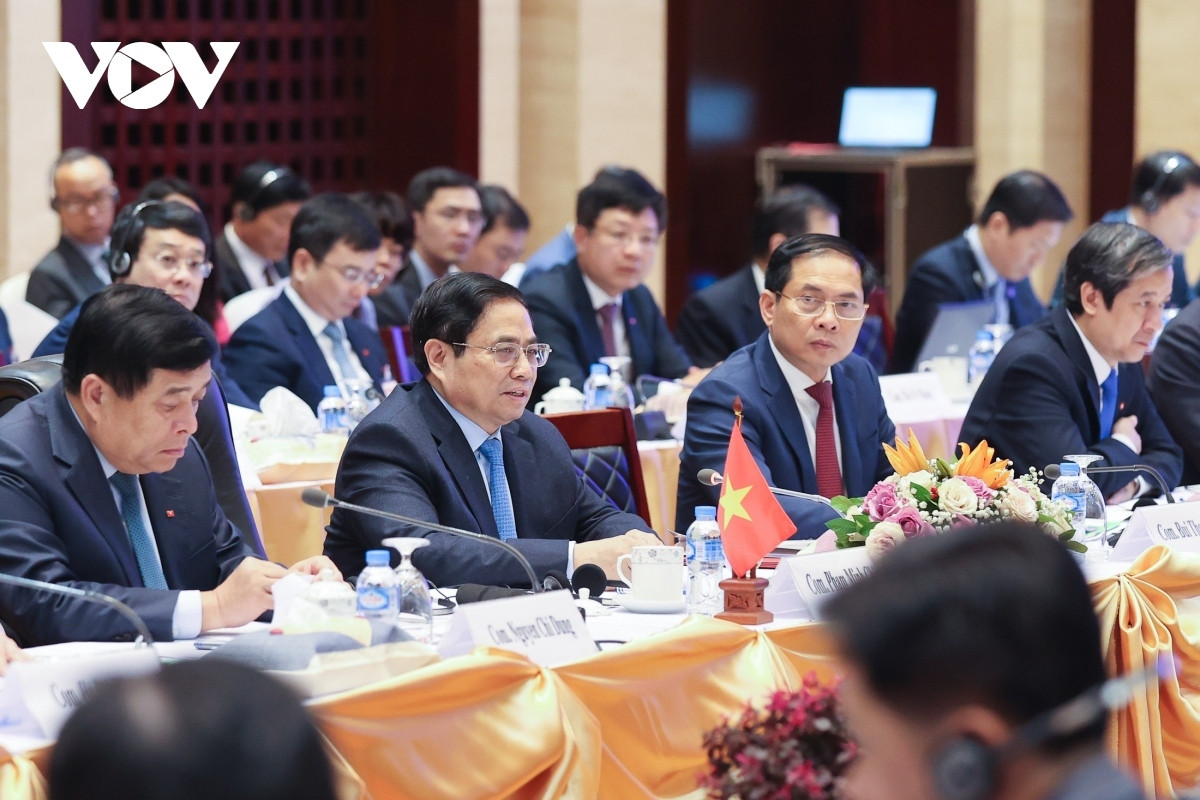 He underlined the necessity for the two sides to completely solve pending issues so that from 2024 onwards, they can choose key co-operation areas for practical and effective implementation. In addition, he said the two sides will continue to create favourable conditions for businesses of the two countries to invest in production and operation effectively.
The Vietnamese Government will therefore direct relevant ministries, agencies, localities, and businesses to closely coordinate with their Lao counterparts to immediately and effectively implement the commitments made at the meeting, he assured his host.
After the meeting, both PMs witnessed the signing of the meeting's minutes and the 2023 cooperation agreement of the Bilateral Cooperation Committee between the Governments of Vietnam and Laos.
Source: VOV