Vietnam creates legal foundation to protect personal information
Vietnamese Facebook users have the habit of publishing their personal information, which has lent a hand to automatic programs to collect users' information.
Colonel Truong Son Lam, Deputy Director of Department of Cyber Security and High-Tech Crime Prevention, said protecting personal information is an extremely urgent and important issue but it is still a new and difficult problem for Vietnam.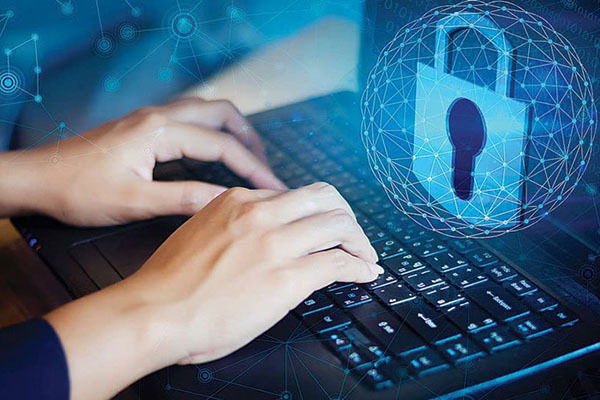 One of the most important things to do soon is setting up a legal framework.
To date, more than 80 countries have legal documents on protecting personal information, including the US, Australia, Canada and Japan.
In Vietnam, there is a lack of awareness and practice of personal data protection in cyberspace.
Agencies, organization and businesses still do not have comprehensive and effective information protection solutions. There are vulnerabilities in their information storage and processing, which can be easily exploited by hackers.
Experts note that Vietnamese are willing to publish 'sensitive' personal information, including biometric information, personal profile, relationships, and health and financial situation, facilitating automatic information collection systems.
The information exposure, leaking and stealing, and cyber information trading have become more common. More and more people collect, analyze and process personal information for different purposes without giving notice to clients.
Lam said now is the time for state management agencies, organizations, businesses and people to become aware of the role and importance of personal information protection.
Chu Thi Hoa, deputy head of the Institute for Legal Science under the Ministry of Justice, said Vietnam has a basic legal framework on personal information protection. The 2013 Constitution and the laws have provided a foundation to protect the rights of personal information.

Preliminary checks have found that some legal documents related to personal information protection in Vietnam overlap, are contradictory, and contain unreasonable provisions which aren't in line with practice. These problems need to be fixed.
Hoa suggested that there should be a change in legal thinking. At present, the personal information protection right is considered as a pure personal right. However, it is time to think of considering this as the right to a new kind of assent – non-traditional asset.
Hoa believes that new legal documents are needed to settle legal loopholes, such as building a law on personal data protection, and supplementing the regulations on criminal responsibility fir infringing on the right to have personal information protected, stipulated in the Penal Code.
According to Audrey-Anne Rochellemagne from the Delegation of the European Union to Vietnam, the EU approved the General Data Protection Regulation (GDPR), which took effect in 2018 and applies to all EU member countries.
Trong Dat

Pawsitive of the University of Engineering and Technology under the Vietnam National University, Hanoi excellently surpassed rivals to gain the first place at the ASEAN Student Contest on Information Security 2020's qualifier on October 31.
With all ministries and branches now having local government service platforms (LGSP) that connect to the national platform, data will be accessible by state agencies for reasonable use.