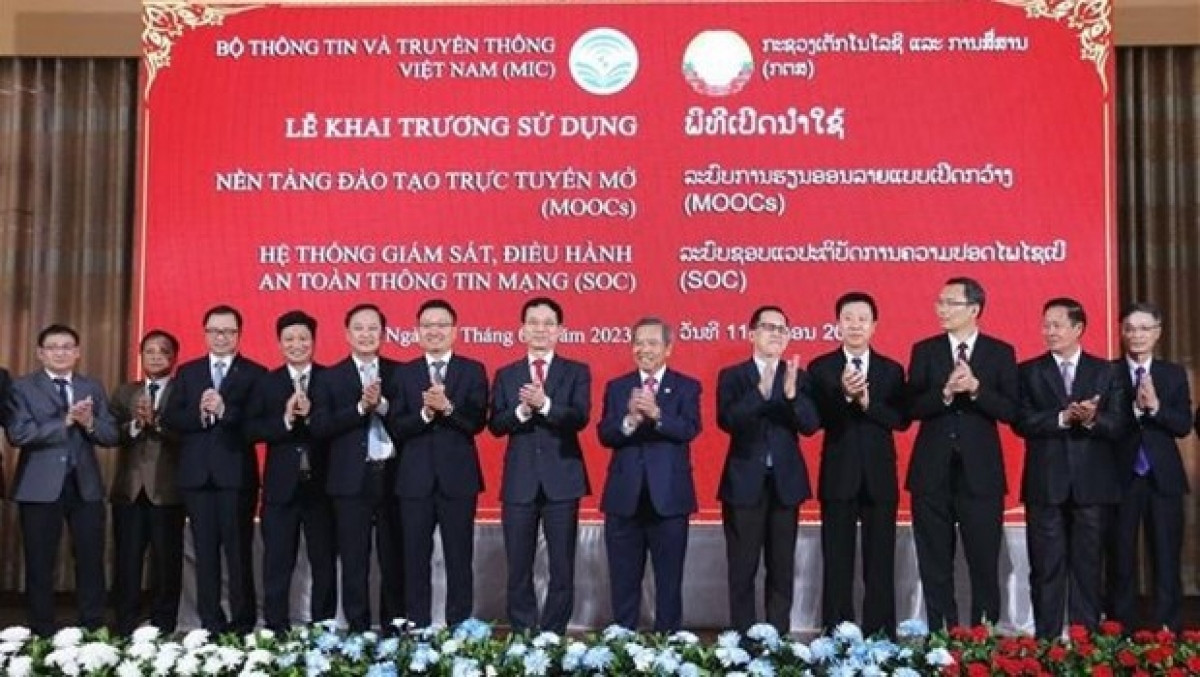 These are two projects that the Vietnamese ministry assisted the Lao side to develop under their memorandum of understanding signed on September 1, 2021 and agreements reached at a meeting on October 11 the same year.
Handed over on the occasion of Prime Minister Pham Minh Chinh's official visit to Laos, they are expected to help Laos accelerate digital transformation.
The MOOCs platform, developed by MobiFone of Vietnam and the Vietnamese-invested Star Telecom (Unitel) of Laos, comprises three main sections, namely digital transformation, specialised knowledge, and general skills. It is hoped to help improve digital literacy in among cadres, civil servants, public employees and people in Laos.
Meanwhile, the SOC system was developed by the Authority of Information Security of Vietnam, the Department of Cyber Security of Laos, and Star Telecom. Its first phase was completed in December 2022. The system is expected to help Laos check errors and loopholes in computer systems, and also exchange information about cyber-attacks with the Vietnamese authority.
Director of the Lao Department of Cyber Security Khamla Sounnalat said the systems will generate enormous benefits for Laos and help carry out its digital economy development strategy by 2030.
Source: VOV