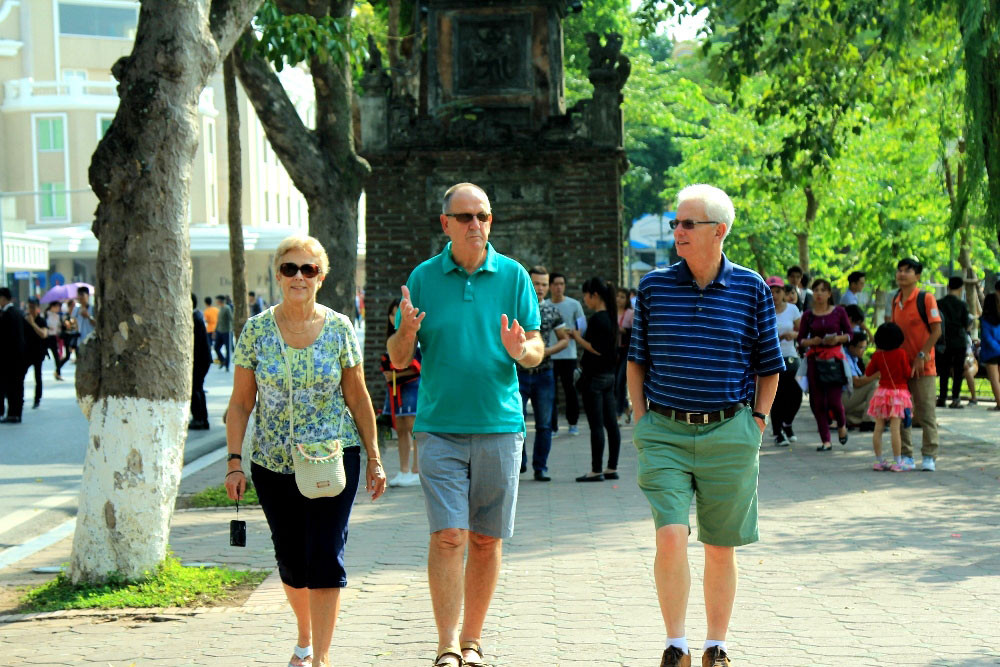 This is one of the key findings in the summary report "International tourism trends of South Korea - Japan - Taiwan" conducted by The Outbox Company, a tourism market research company.
Especially, Viet Nam ranked second in the top destinations for Korean tourists, just behind Japan in 2019 – before the Covid epidemic, says the report which provides data and information surrounding the behavior and psychology of foreign tourists of three markets, Korea, Japan and Taiwan, in the coming time.
South Korea, Japan, and Taiwan are three markets with a large number of visitors to Viet Nam and continuously increasing in 2015-2019.
In 2019, more than 28.7 million Koreans travelled internationally, of which 4.3 million chose Viet Nam as a destination to visit. Especially before the epidemic, in 2019, Viet Nam ranked second in the top destinations for Korean tourists, just behind Japan.
The expansion of flight routes, good geographical distance and reasonable travel costs explain this.
Another common feature of the three markets is the high level of outbound tourism spending. Spending levels in all three markets increase fairly evenly, averaging about 7 percent per year.
In 2022, South Korea was Viet Nam's most significant tourist market with nearly 800,000 visitors (out of a total of more than 3.4 million foreign visitors), according to the Viet Nam National Administration of Tourism.
Despite the above positive signals, the survey by The Outbox Company also shows that tourists from these three markets currently have a relatively low awareness of Viet Nam's signature. That means they do not understand and have a strong impression of Viet Nam.
Therefore, The Outbox Company hoped that the report could help Vietnamese businesses develop new approaches to attract Korean, Japanese and Taiwanese tourists to visit and return./.
Source: VGP