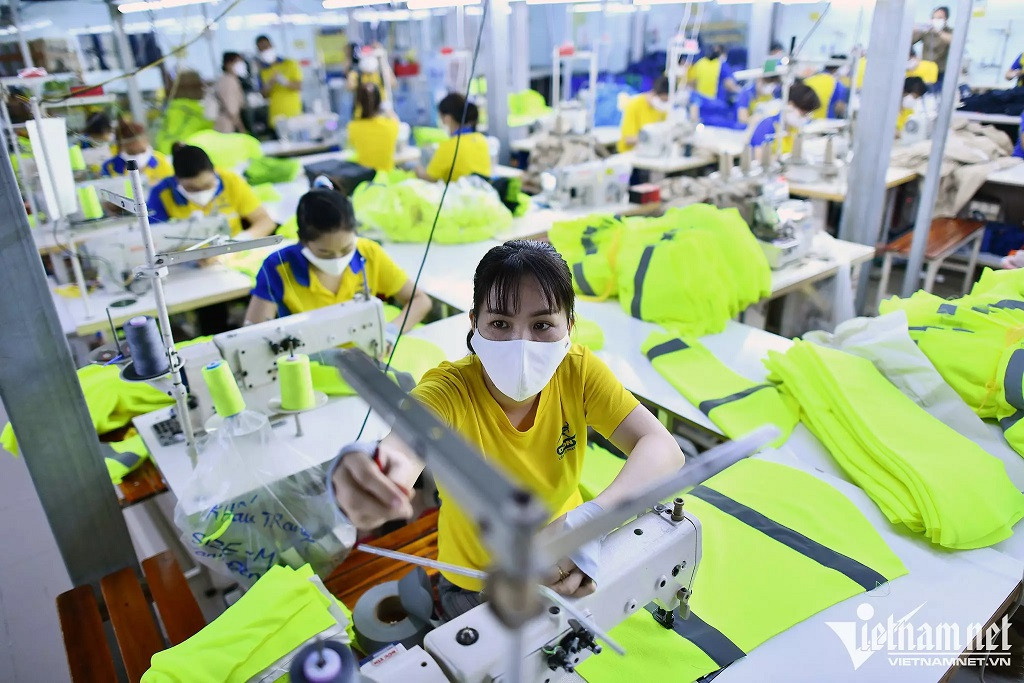 Nguyen Huu Nam, deputy director of the Vietnam Chamber of Commerce and Industry in Ho Chi Minh City, said the traditional relationship between Vietnam and Poland has been continuously consolidated across multiple fields, especially in trade and investment, since the two countries established diplomatic ties more than seven decades ago.
Currently, Poland is the leading Vietnamese trading partner in Eastern Europe, while Vietnam is Poland's seventh largest trading partner outside the EU. Last year witnessed two-way trade turnover between the two countries surge by 22% to nearly US$2.6 billion against the same period from 2020.
Notably, Vietnamese exports to Poland edged by 17% year on year to more than US$2.1 billion, while its import value soared by 49% to over US$500 million. Some of the key Vietnamese export products include garments and textiles, seafood, shoes, cereals, coffee, and other farm products.
Meanwhile, Poland ships to Vietnam a wide range of commodities such as pharmaceuticals, dairy products, fresh and processed foods, fresh and canned fruits, concentrated fruit extracts, beef, lamb, and pork, all of which have been produced in line with EU standards.
Poland has developed high-tech agriculture for years and Vietnam can learn lessons from the Polish experience in renovating agricultural technologies by investing in specialised agriculture, fertilizers, and machinery.
At present, Poland is stepping up trade and investment co-operation with Vietnam in the field of import and export of agricultural products and food processing in a bid to enjoy incentive policies of tariffs set out under the terms of the EVFTA.
The removal of 71% of tariffs by the EU following the enforcement of the trade pact and the remaining duties within seven years is anticipated to create favourable conditions for Vietnamese goods to make further inroads into the EU, including Poland, in the near future.
Piotr Harasimowicz, chief representative officer of the Polish Investment and Trade Agency in Ho Chi Minh City, revealed that Vietnamese enterprises are focused on importing advanced machinery and technologies in order to develop the local agricultural and food processing industry, and Vietnam and Poland should increase cooperation in this field which is Poland's strength.
The move is expected to open up a wealth of opportunities for enterprises of both countries to ramp up co-operation in this field moving forward, he noted.
Source: VOV