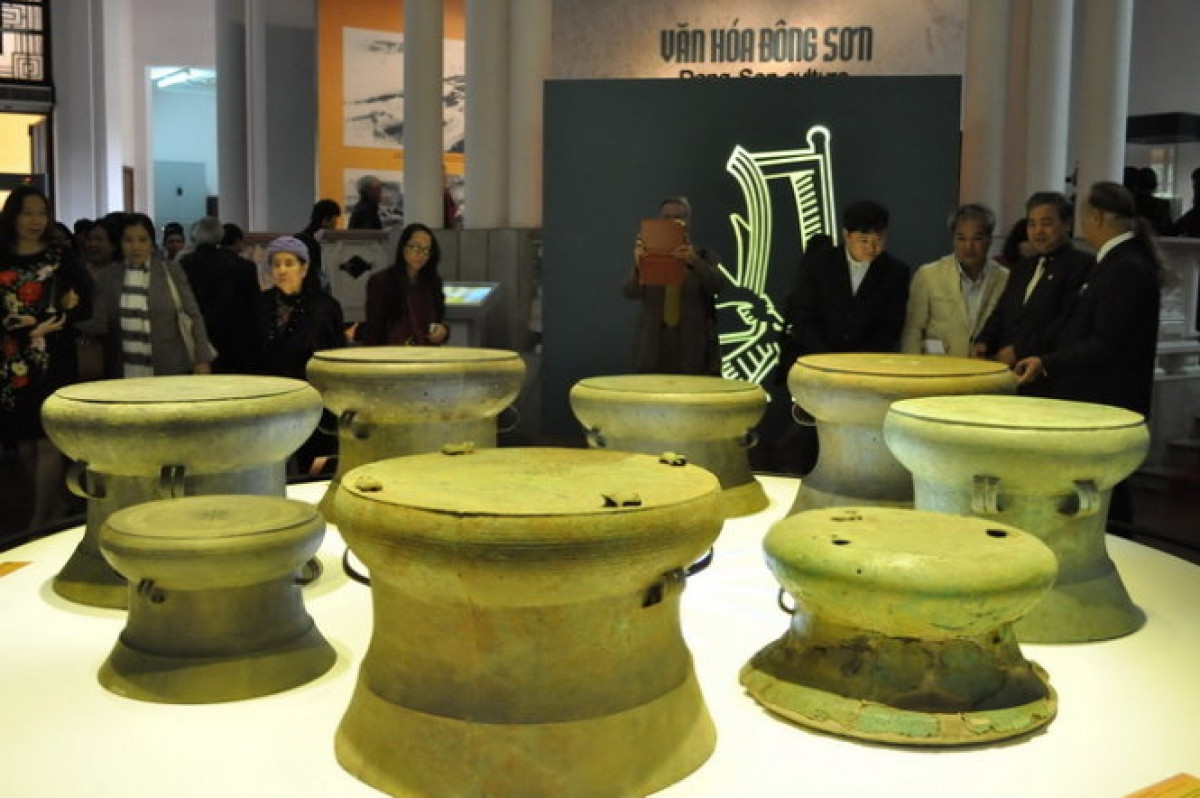 The artifacts comprise a Late Neolithic stone axe, three bronze axes, a ceramic pot of the Dong Son Culture, three stone made crocodile statues in the 1st - 2nd centuries BC, and two bronze pipes created in the 17th - 18th centuries.
In 2014, the Federal Bureau of Investigation of the United States (FBI) recovered more than 7,000 objects and artifacts that had been illegally collected and kept by Donald Miller, a self-proclaimed American philanthropist and amateur archaeologist. The deceased US citizen gave up ownership of those objects and artifacts and wished to return them to the rightful owners.
Following the FBI announcement on its website in February 2019 that some of the artifacts were identified as of Vietnamese origin, the Vietnamese Ministry of Culture, Sports and Tourism in collaboration with the Vietnamese Embassy in the US worked alongside relevant US agencies on the identification and repatriation of those artifacts.
In October 2022 experts from the Ministry of Culture, Sports and Tourism reviewed, appraised and received the antiquities from the Ministry of Foreign Affairs for the handover to the Vietnam National Museum of History under the Ministry of Culture, Sports and Tourism.
The museum has been assigned to keep and manage the artifacts according to regulations of the Cultural Heritage Law.
Source: VOV