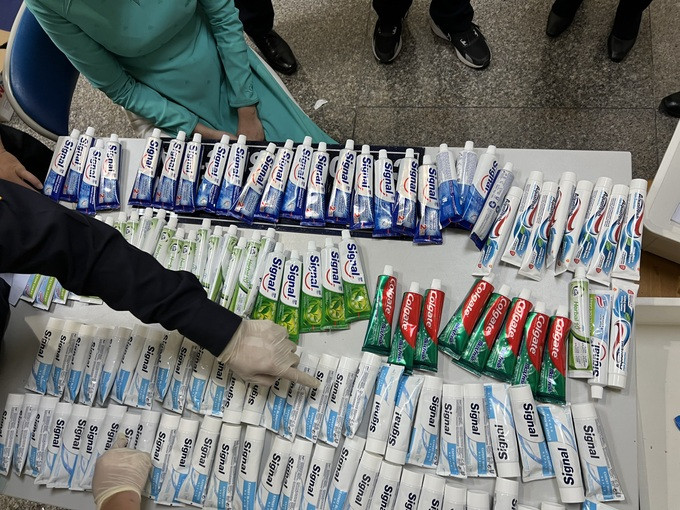 Drugs are found inside toothpaste tubes which were put in the hand luggage of Vietnam Airlines attendants on March 16

The eight-member group, which is led by Le Thanh Hai, Chief of the Standing Office of the National Steering Committee for Anti-smuggling, Counterfeit Goods and Trade Fraud, will intensify inspection and supervision to promptly detect and handle smuggling by air at local international airports.

The move was made following a major drug smuggling case found recently on a Vietnam Airlines flight.

Four female Vietnam Airlines flight attendants were found transporting nearly 11 kilos of drugs on a flight from Paris to HCM City on March 16. The four have been detained and had their homes searched while Vietnam Airlines is co-operating with concerned agencies on the investigation into the case.

According to the Civil Aviation Authority of Vietnam (CAAV), airlines were requested to instruct flight crews to strictly conform to smuggling regulations. Meanwhile, airport security forces were asked to tighten control over flights to better detect smuggling cases.

CAAV has also asked the Vietnam Air Traffic Management Corporation and businesses providing catering services, petrol, aircraft repair and maintenance, cargo and service providers at airports to strictly monitor people, vehicles, and objects of the units when entering and exiting restricted areas in airports to prevent the acts or abetting acts to smuggling, commercial frauds, and counterfeit goods.
Source: Dtinews