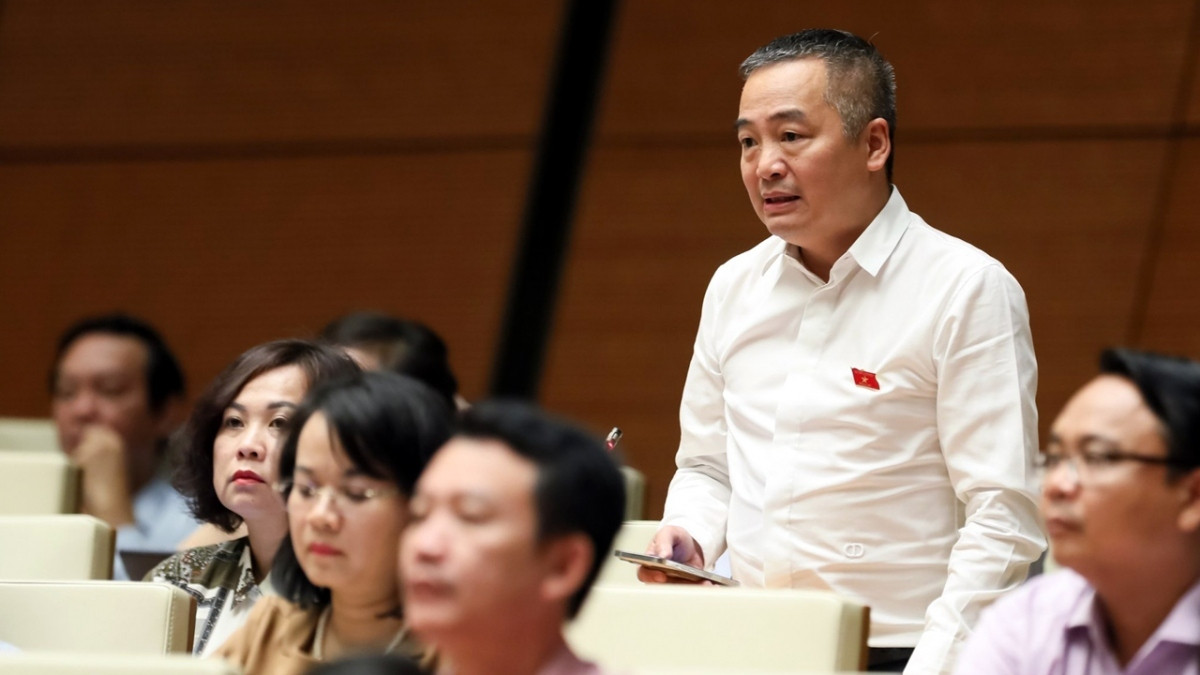 "When COVID-19 is no longer a group A infectious disease, it should be considered a specialized disease and treated like other specialized diseases. It means that payments should also behave like other illnesses, and should be covered by health insurance or self-pay services," Hieu said.
Prime Minister Pham Minh Chinh also directed the Ministry of Health to prepare a dossier aimed at transferring COVID-19 from group A infectious disease to group B, as well as announcing the end of the pandemic in the country.
At present, through practical experience and anti-pandemic activities, the country can confidently announce the end of COVID-19 because it has converged all the necessary factors.
Continuing the ongoing fifth session, law makers examined the mobilisation, management, and use of resources for COVID-19 prevention and control, as well as the enforcement of laws and regulations regarding grassroots health care and preventive medicine.
According to details outlined in the report presented at the 22nd meeting of the NA Standing Committee, over VND 236 trillion, equal to US$10.2 billion, was raised for pandemic prevention and control as of December 31, 2022, more than VND189 trillion of which came from the State budget and the remainder from other sources, mostly vaccines.
The COVID-19 vaccine fund raised over VND15.1 trillion, with the total number of vaccine doses supplied by donors standing at nearly 160 million, roughly 150 million of which came from governments with a total value of approximately VND24 trillion.
Millions of volunteers, especially medical workers and military officers, were on the frontline of the pandemic response. People from all walks of life, the business community, governments, and international organisations offered material donations and other forms of support for the nation's COVID-19 fight.
The allocated funding and aid resources were promptly distributed to units which generally used them in line with regulations.
Last year saw the network of grassroots health care facilities expand nationwide. All districts had medical centres, while 99.6% of communes, wards, and townships had medical stations.
The Government, PM, Central Committee of the Vietnam Fatherland Front, and relevant agencies are now studying and proposing amendments, supplements, and new laws such as a Law on Disease Prevention, revising the Ordinance on the State of Emergency or the Law on State of Emergency, and amending the Health Insurance Law in order to remove obstacles and limitations in the mobilisation, management, and use of resources for pandemic prevention and control. This will ultimately strengthen the grassroots health care network and preventive medicine.
Source: VOV