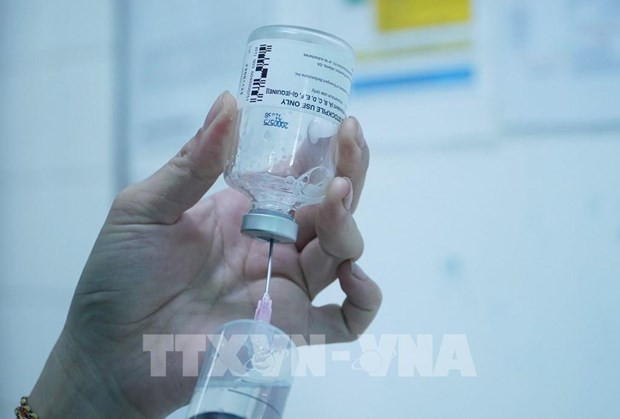 The Ministry of Health has been working on a plan to establish three to six centres for storing rare medicines and drugs in limited supply. Illustrative image (Photo: VNA)
The administration has had meetings with the World Health Organisation (WHO) to study the organisation's storage mechanism, thus setting up a connection between Vietnam, neighbouring countries, and WHO repositories for the storage of rare medicines and drugs in limited supply, Deputy Director of the ministry's Drug Administration of Vietnam (DAV) Le Viet Dung said.
Dung said his agency has asked medical examination and treatment facilities across the country to be proactive in assessing demand and forecasting epidemics, as well as estimating the quantity of medicines that need to purchase in order to meet treatment demand, especially for rare medicines.
Regarding cases of botulism poisoning recorded recently in Ho Chi Minh City, Dung said, right after receiving relevant reports from the municipal Department of Health and Cho Ray Hospital, the MoH immediately contacted domestic and foreign drug suppliers and the WHO for support in finding medicines to treat the cases as soon as possible.
The Ministry of Health has proposed establishing storage centres for rare drugs in socio-economic regions and setting up a mechanism for the expired rare drugs.
The MoH has advised people to be cautious by not preserving and using food that has been processed for a long time, to avoid the risk of poisoning in general, and botulism poisoning in particular.
It recommends that when symptoms of botulism poisoning appear, it is necessary to immediately go to nearest medical establishments for timely examination and treatment./. VNA