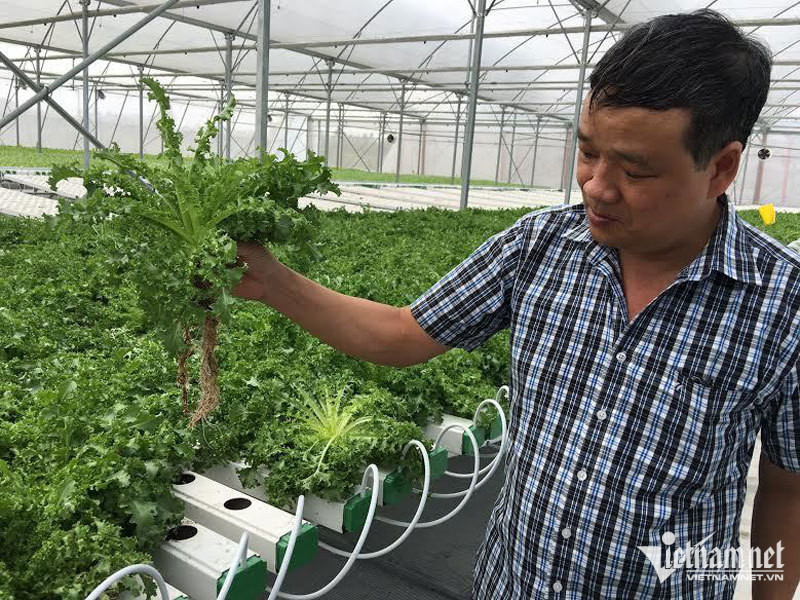 Nguyen Minh Tien, director of Agriculture Trade Promotion Center, said previously, a dossier about OCOP (one commune one product) submitted by districts to provinces consisted of 400-500 pages. One submission cost at least VND10 million. In 2020, the work was digitized, and helped cut VND850 billion in expenses for 8,500 OCOP.
"The digitization from registration allows supervision of the path of products, and how products improve through assessments," she said
Nguyen Thi Thanh Thuc, chair of Bagico Investment JSC, said digital transformation in agriculture benefits both farmers and businesses. However, in dossier management, there exists barriers in awareness.
Training of grassroots officials and collaborators, who help bring digitization into reality, is needed.
Nguyen Duc Tung, secretary general of the Vietnam Digital Agriculture Association, said that cooperatives and farmers still face problems in utilizing technology. A program to train qualified technicians to support businesses and farmers is urgently needed.
Nguyen Quoc Toan, director of the General Department for Agricultural Products Processing and Market Development, repeated Minister of Agriculture and Rural Development Le Minh Hoan's statement, saying that digital transformation will help ease the pain of agriculture and farmers, and eliminate the 'black holes' of the sector in production and mindset.
As many as 12,500 small and medium enterprises (SMEs) have left the market and the reason is the lack of an industry ecosystem, information ecosystem, database about market assessments, and connections.
Regarding database development, the Ministry of Agriculture and Rural Development (MARD) has decided that plantation and husbandry will be the first sectors to apply digitization through the coding of growing areas and animal feed.
If cooperatives don't have databases, identifiable products and products with traceability, it will be impossible to put the products on sale online.
There are about 500 Vietnam's enterprises doing trade on Alibaba, and the figure is expected to rise to 1,000. However, more important is the skill to bring goods to the internet for sale.
About 5,000 craft villages exist throughout the country, including 2,000 agricultural ones. "There should be a database on craft villages," Toan said.
Tam An