Vietnamese box office smash to premier in Australia
According to Box Office Vietnam, The Girl from the Past has generated revenue of VND53 billion (US$2.2 million) after debuting in Vietnamese cinemas.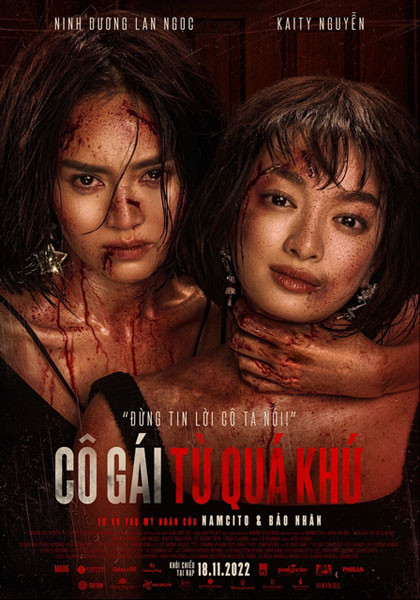 After hitting the domestic cinemas in mid-October and receiving much praise from critics and audiences, Vietnamese drama-thriller Cô Gái Đến Từ Quá Khứ (The Girl from the Past) will premiere in Australia at the Australian Vietnamese Film Festival (AVFF) 2022.
The film, directed by Bao Nhan and Nam Cito, featured many famed actresses like Ninh Duong Lan Ngoc, Kaity Nguyen or Diem My. According to Box Office Vietnam, The Girl from the Past has generated revenue of VND53 billion (US$2.2 million) after debuting in Vietnamese cinemas.
The film tells the story of a murder in a mansion and will premiere in six cities across Australia from December 8-11 within AVFF 2022. The event, which takes place in Melbourne from November 23 to December 29, aims to promote Vietnamese cinema, following the success of two previous versions in 2017 and 2018.
In particular, this year's event will be organised in Video on Demand (VoD) platforms, in which the audience will directly select the films to be screened.
The film's directors, Nam Cito and Bao Nhan, will both attend a premiere event on December 8 at Crown Village Cinemas in Melbourne.
"The Girl from the Past is honoured to be among films nominated by both Vietnamese audiences in Australia and locals to be screened within AVFF," director Nhan told Thanh Niên (Youth) Newspaper. "We appreciate the affection of the expatriates here, so despite being in the process of preparing for a new project, we manage our time to fly here to attend the press conference of the film premiere and other AVFF activities.
"We look forward to contributing to promoting home cinema in Australia. This is an opportunity for us to meet, talk and listen to feedback from overseas Vietnamese and international audiences."
The two main actresses of the film, Ninh Duong Lan Ngoc and Kaity Nguyen, could not directly attend this film festival due to their schedules. However, both expressed their excitement and sent congratulations to the crew.
"I want to send my sincere thanks to all the audience who holds much affection for The Girl From The Past and the Vietnamese cinema. Everyone's support is a great motivation for the actors and crew to perform their best and create more great works," Ngoc said.
Over the past few years, the AVFF has successfully introduced more than 30 Vietnamese films in Australia, with around 10,000 tickets sold.
The festival was initially organised in Melbourne and Sydney, then expanded to Brisbane, Perth, Adelaide, and Tasmania. Its Facebook page has received 14,000 followers and has got up to 100,000 viewers.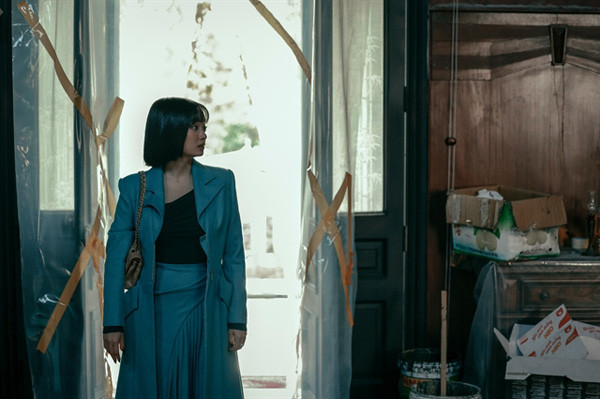 Besides the cinetour feature of The Girl From The Past, the online version of AVFF will screen a selection of eight best films: Chuyện Ma Gần Nhà (Vietnamese Horror Story), 'Em' Là Của Em (Big Sis, You Are Mine), Đỉnh Mù Sương (The Foggy Mountain), Tình Đầu Thơ Ngây (First Love), Oppa Phiền Quá Nha! (You and I), Goodbye Mother, Ống Kính Sát Nhân (Murder in the Lens) and Hoán Đổi (Switched).
Source: Vietnam News