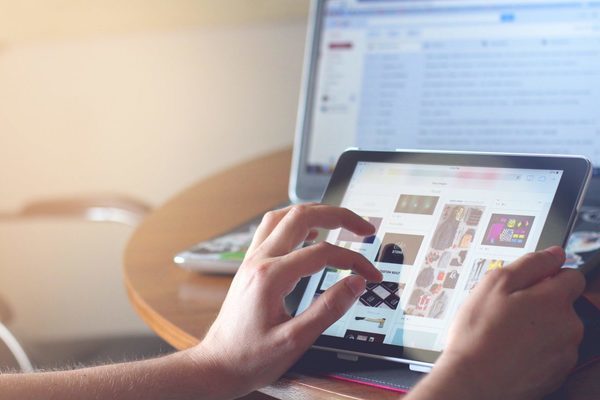 A mother named My Anh from Hanoi experienced a horrible situation about 6 months ago.

When students in Hanoi were unable to attend school in early May, she had to work from home in order to take care of her children. After a considerable amount of time spending with her kids, she noticed abnormalities of her daughter's behavior.

"My daughter's final grades came as a surprise to me because after Lunar New Year, she performed poorly in her studies, even though I always saw her spending time studying, both in school and in extra classes to prepare for her final school year. Since May, she has had to participate in virtual lessons, so I could not communicate with her except for meals," My Anh said.

"However, it always took a lot of time for her to join in the meal. She rarely talked to me or my husband during dining, unless I asked her a question, or else, she would swiftly go back to her room. Whenever I asked for her assistance with housework, she always refused, citing her studies as an excuse. It was only when she could not turn my request down, she would eventually agree to help me, albeit unwillingly."

When My Anh looked at her daughter's schedule, she had to concede that her daughter had to join in a lot of classes. Despite her irritation, she had no choice but to live with it. However, until one day, as the daughter did not show up at the dinner, her husband went to her room and found out that she was chatting with her friends. On her computer, there were many tabs related to social media and a movie she was watching.

"My husband was furious and decided to not allow her to use mobile phone and computer anymore," My Anh said.

Since that moment, the atmosphere in her house was intense. The daughter remained silent throughout the day, as if she had lost her soul.

"She just isolated herself from everything around her. One day, as I was extremely angry, I smacked her, but she appeared to be emotionless. Another time, despite my attempt to talk to her, she did not even care."

It took the mother two months to help her daughter get her life back on track.

"I asked my daughter to do housework with me, discuss various topics, try to prepare new dishes or take exercise outside before lockdown. At first, she did not seem to be interested in those activities, but then her attitude gradually changed over tim." My Anh told.

The parents and the daughter agreed on the final proposal before the start of the daughter's school year: the girl can have her smartphone and her computer back, but she has to adhere to a strict schedule under the parents' supervision.

Struggling with the youngster's behavior 
There were not many families that were as lucky as Mrs. My Anh's family.
  
Mrs. Hong Ha shared her current situation with VietNamNet: "My child spent a significant amount of time playing video games. He also learnt some swear words from the Internet. My elder sister suggested that I should not coddle him. Immediately, my son quickly returned from the kitchen with a knife to intimidate my sister to give him back his computer. My family was sorrowful and intended to send him to a video games rehab, but the fees were too high for us."

Mrs. Thanh Huong said: "I was desperate as my child had become a different person due to the negative effects of mobile phone. The kid could easily lose temper and said that he would commit suicide if he could not use the mobile phone.
"My son is also addicted to video games. As he is in tenth grade and he is a boy, I do not want to inflict punishment. Instead, I'd like to communicate with him on a frequent basis to help him have wise decisions. A couple of years ago, I threw my son out of the house. My wife had to follow him and he lived in a rented room. As I had a feeling that this could worsen the issue and I had to admit that I missed my child, I encouraged him to come back home and let him decide his future," Mr. Le Long said.

When Hanoi eased measures against Covid-19, the Outpatient Department of Mai Huong Psychiatric hospital noticed an increase in the number of citizens seeking mental health evaluations. These residents were mainly youngsters.

According to an article posted on the hospital's website, doctor Tran Thi Sau claimed that most of the patients had the same etiology, which was the effect of the Covid-19 pandemic and long-term participation in online classes.
Phuong Chi

According to a survey by the Covid-19 Resuscitation Hospital in HCM City, up to 67% of patients said they wanted to have psychological counseling.

More than 2 million children in Hanoi have been stuck at home after the city's schools, parks, zoos and entertainment areas temporarily closed to prevent the spread of COVID-19.