Vietnamese ICT enterprises more deeply involved in global value chain
Over 10 years ago, Vietnamese software companies performed only a few stages under orders from foreign partners but the work has now expanded.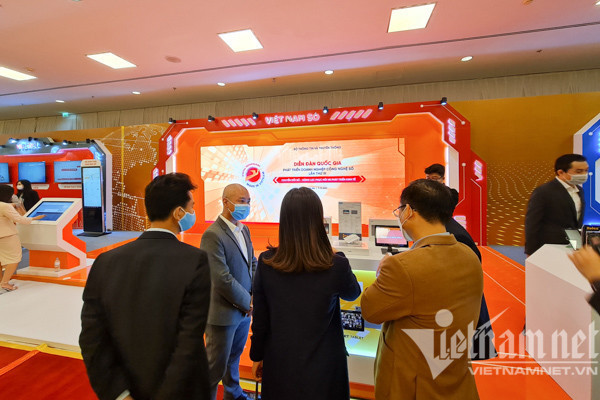 On December 8, the Ministry of Information and Communications (MIC) will organize the 4th National Forum on Developing Vietnam's Digital Technology Enterprises (Make in Vietnam Forum).
Nguyen Thien Nghia - Deputy Director in charge of MIC's Department of Digital Technology and Communications – said the Make in Vietnam Forum has become one of the biggest annual events of Vietnam's digital technology industry. This is an event that plays a leading role in shaping the development direction of the digital business community.
"The Make in Vietnam Forum will exchange solutions to help Vietnamese IT and digital technology businesses join more deeply in the global value chain, making Vietnam an attractive destination for the world's big technology corporations and enterprises," Nghia said.
According to Nghia, policies for the IT industry are the most favored areas by the State. For example, newly established firms in the software industry are exempt from corporate income tax for the first 5 years and enjoy a 50% reduction for the next 9 years. This is a privilege that few countries in the world offer.
Regarding working space for businesses, in IT parks, besides general incentives, businesses also enjoy lower rental costs and additional services and access to the business community.
In the coming time, MIC will promote a network of IT industrial parks to serve the digital business community.
About 1,400 Vietnamese enterprises have exported their products to the global market. MIC will coordinate with the Department of Foreign Affairs Promotion (Ministry of Industry and Trade) to have digital technology enterprises participate in overseas trade promotion activities.
About 10-15 years ago, Vietnamese software companies performed only some coding stages to the orders from foreign companies.
At present, 50-60% of outsourcing companies have made entire products. This is proof that Vietnamese ICT enterprises have raised their level in the value chain. Revenue from foreign partners in the software sector in 2022 is estimated at 2.2 billion USD.
Trong Dat