Vietnamese network operators now manufacturing cameras
Most cameras provided in the local market are foreign made.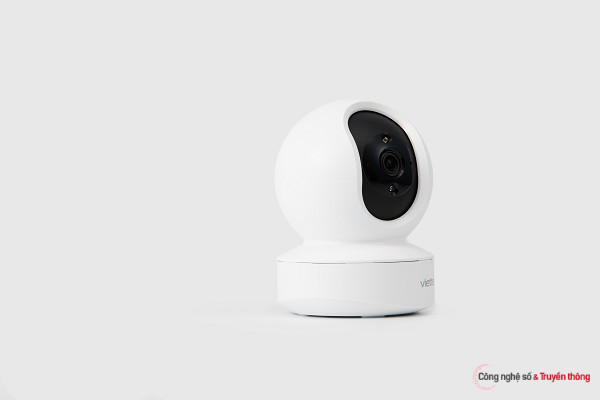 Experts say that camera service is like a telecom service as it requires transmission connections and storage in the cloud. Foreign companies do not have the same connections with Vietnamese mobile network operators as domestic camera manufacturers do.
At a seminar held by VietNamNet this week, Khuong Duy, director of Camera Center of Viettel High Tech, said that network operators with a high number of customers have advantages in introducing camera products to the market. The firm has joined the camera market, aiming to build diverse products and services for household clients using FTTH.
Viettel High Tech targets providing products that ensure security and safety for clients with Make in Vietnam standards, using Viettel products: a management and storage system at Viettel, smart features researched and developed, and owned by Vietnamese.
The participation of network operators in the production of Camera Ai will bring benefits to users, making them feel secure about personal information security. They can use the services in association with other telecom services.
The firm is not focusing on the competition in price. The value it brings not only lies in the product of the camera, but the entire solution, platform and ecosystem which aim at bringing big added value to users.
The enterprises attach much importance to ensuring safety for personal users and security in smart transport and smart cities, and serving national defense and national security tasks.
In order to do so, Viettel High Tech focuses on algorithms, Ai applications. Viettel network has clients covering the entire country – an easily accessible market. It is expected that in 2023, Viettel High Tech will provide camera products to household clients and high-end AI cameras that provide solutions to smart cities, national defense and security, the government and public administration.
Hoang Quoc Huy, deputy CEO of MobiFone Global, said the value is 2 cameras per 100 people. The figure is still low if compared with other countries, including the US and China (15 cameras per 100 people).
With digital transformation, demand for cameras will rise. Individual clients will need cameras to supervise older people and children, and prevent burglars. IZs would use cameras for internal supervision, while cities would keep watch over transport and security.
Trong Dat