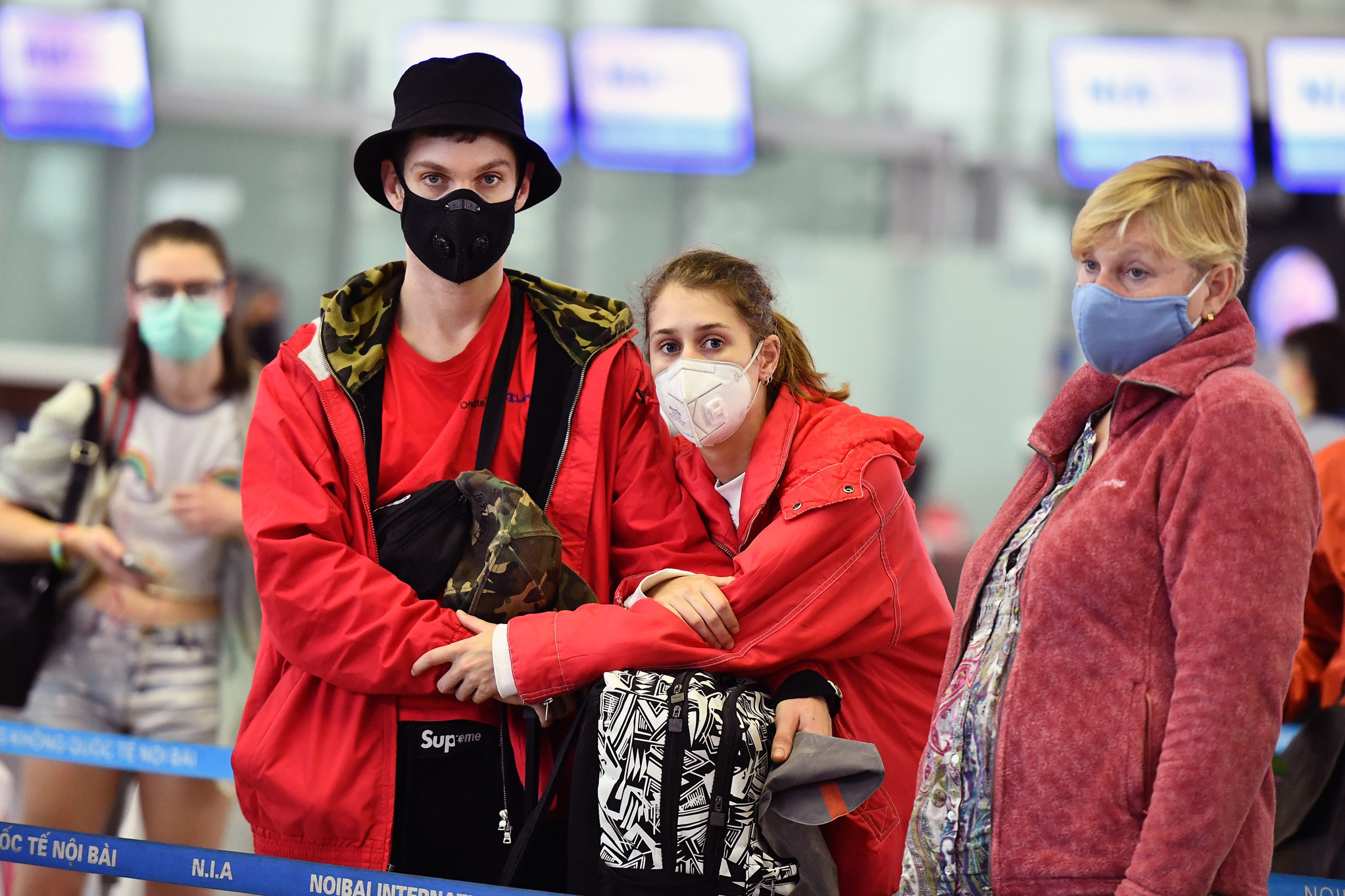 Before the session, the government reported to the National Assembly about the opinions of the National Assembly's Standing Committee related to a project on amending and supplementing some articles of the Law on Exit and Entry of Vietnamese Citizens and Law on Foreigners' Entry into, Exit from, Transit through, and Residence in Vietnam.
The report showed that the government proposed expanding the list of countries enjoying e-visa waiver, extending e-visa validity up to 90 days, with validity of one or several times; and extending the temporary stay periods for visitors entering Vietnamese territory under the unilateral visa-waiver policy from 15 days to 45 days.
However, except for these proposals, travel firms still complained that it takes time to follow procedures to get visas for foreign travelers.
The manager of a travel firm providing inbound tours in Hanoi related a story about a honeymoon trip of a Sri Lankan couple to Vietnam that his firm had served.
The couple flew to Hanoi from Melbourne, Australia. The wife had Australian nationality, which allowed her to easily apply for e-visa. But the procedure was more complicated for the husband, with Sri Lankan nationality.
In general, a visa-on-arrival policy only requires valid passports at airports to get visas and pay fees. However, in Vietnam, travelers have to show the document granted by the Vietnam Immigration Department allowing them to get a visa at Vietnam's entrance gates.
Before leaving for Vietnam, the couple used a service of a travel firm in Australia and obtained this document. However, at Tan Son Nhat Airport, the husband was still asked to fill in the entry visa application form, and take a photo for a card.
It took a long time, partly because of the lack of officers. The couple arrive at the hotel at 8pm.
Pham Ha, president of Lux Group, said that if foreign travelers are required to obtain the document that allows them to get a visa at the entrance gates, this is not visa-on-arrival.
According to Nguyen Duc Chi from the HCM City Tourism Department, visa on arrival is a policy which allows travelers to apply for visas when they arrive at border gates (mostly international airports).
In some countries, such as Mongolia, which don't have many embassies, nearly 100 percent of travelers can apply for visas at the airports.
Regarding visa fee policy, some countries collect visa fees, while others exempt travelers from the fees. The people who make quick travel decisions and don't have enough time to follow procedures for e-visa can choose the visa-on-arrival policy.
A report shows that by 2019, more than 40 countries and territories have granted visa-on-arrival to Vietnamese citizens.
Some countries just ask travelers to show their return tickets to be allowed to travel to third countries.
To travel to Thailand, international travelers just need a passport with the validity of over 6 or more months and prove that they have two-way air tickets. It is also easy to travel to Cambodia. Travelers don't need to follow any procedure in advance. They just need to fill in entrance cards delivered to them on airplanes. When landing, they need to show the cards, their passport and pay the fee to get the visa. The refusal rate is very low.
Policies need to be flexible
Meanwhile, in Vietnam, according to a Hanoi-based travel firm providing inbound tours, foreign travelers cannot apply for this document themselves but have to do this through travel firms. Moreover, travelers are asked to enter Vietnam at a certain border gate, mostly the one where the tour begins.
In order to obtain the document, travel firms have to act as a guarantee for travelers, show tour programs, specify addresses of accommodations, and names of hotels.
Travel firms are not enthusiastic about serving separate travelers because they have to bear high responsibility, and they are lacking workers in the post-Covid period.
Visa-on-arrival procedures need to be simple and convenient to be able to attract wealthy travelers who have much money and don't have much time. They like 'pack their bags and go', therefore, they want to get visas as quickly as possible.
Nghiem Thuy Ha, CEO of Aadasia Group, said when amending visa policies, competent agencies need to consider expanding the list of countries to enjoy e-visa waiver and apply visa-on-arrival scheme.
She stressed that Vietnam should consider visa-on-arrival schemes to attract wealthy people with high spending levels like what Thailand, Laos and Cambodia are doing.
Ngoc Ha