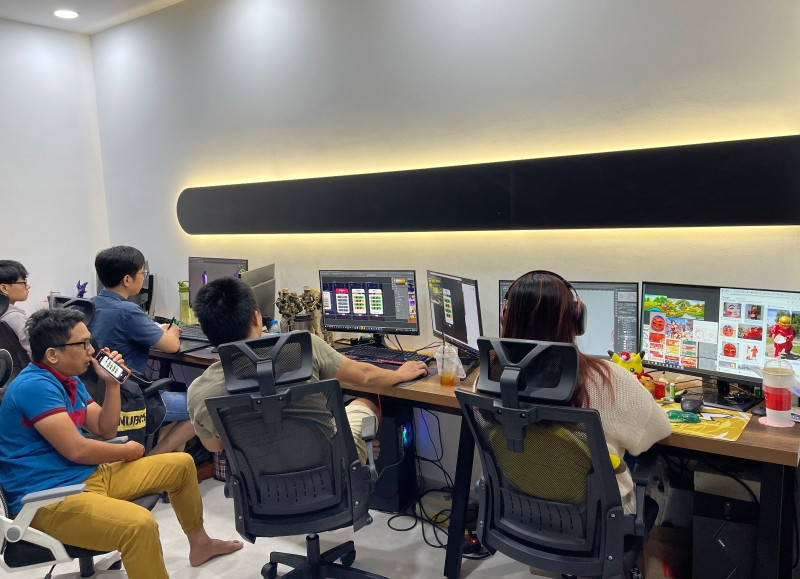 Several years ago, Vietnam's game industry was understood as game distribution, i.e., firms bought foreign games for domestic distribution. However, in recent years, Vietnam has begun producing games and has reaped initial fruit.
App Annie 2020 said that Vietnam ranked seventh in the world and second in Southeast Asia in the number of downloaded games.
Vietnam also ranked third among top 10 regional game app manufacturers: for every 25 games downloaded, one game was manufactured at a Vietnamese studio.
According to Sensor Tower and Vietnam Game Studio Club, there are about 5,000 games made by Vietnamese, mostly for children, entertainment and education.
There are Vietnamese made games topping app stores in the US and Japan, and even in China, which is considered the No 1 country in games. These include Topebox's Skydancer and Amanotes's Piano Tiles 3.
Game production development has brought job opportunities and attractive salaries to the industry. Training establishments offers majors related to the game industry such as programming, design and graphics.
Meanwhile, revenue from games has seen positive growth rates in recent years. MIC reported that the industry earned VND7 trillion in 2021 and VND10 trillion in 2022.
Support
Vietnam's game industry is still in the very early stage of development. Most of the games developed by domestic studios are simple such as Casual/hyper Casual or mid-core games, while there are not many high-end (A, S or SS) products.
In order to make high-end products, Vietnam's studios need to have better technologies, increase investments and spend more money on operation costs and workforce.
Nguyen Ngoc Bao, CEO of VTC, said the game industry needs to be nurtured for development. He said Vietnam's revenue from the game industry is still small, less than 1 percent of the global market ($200 billion, according to Newzoo).
In addition, there should be preferences from the state to help the industry gradually cement its position in the international market.
"We are in the very early stage of production after finishing a period of learning from the game distribution and outsourcing. To develop the game industry, we need to offer investment incentives, including tax exemption," Bao said.