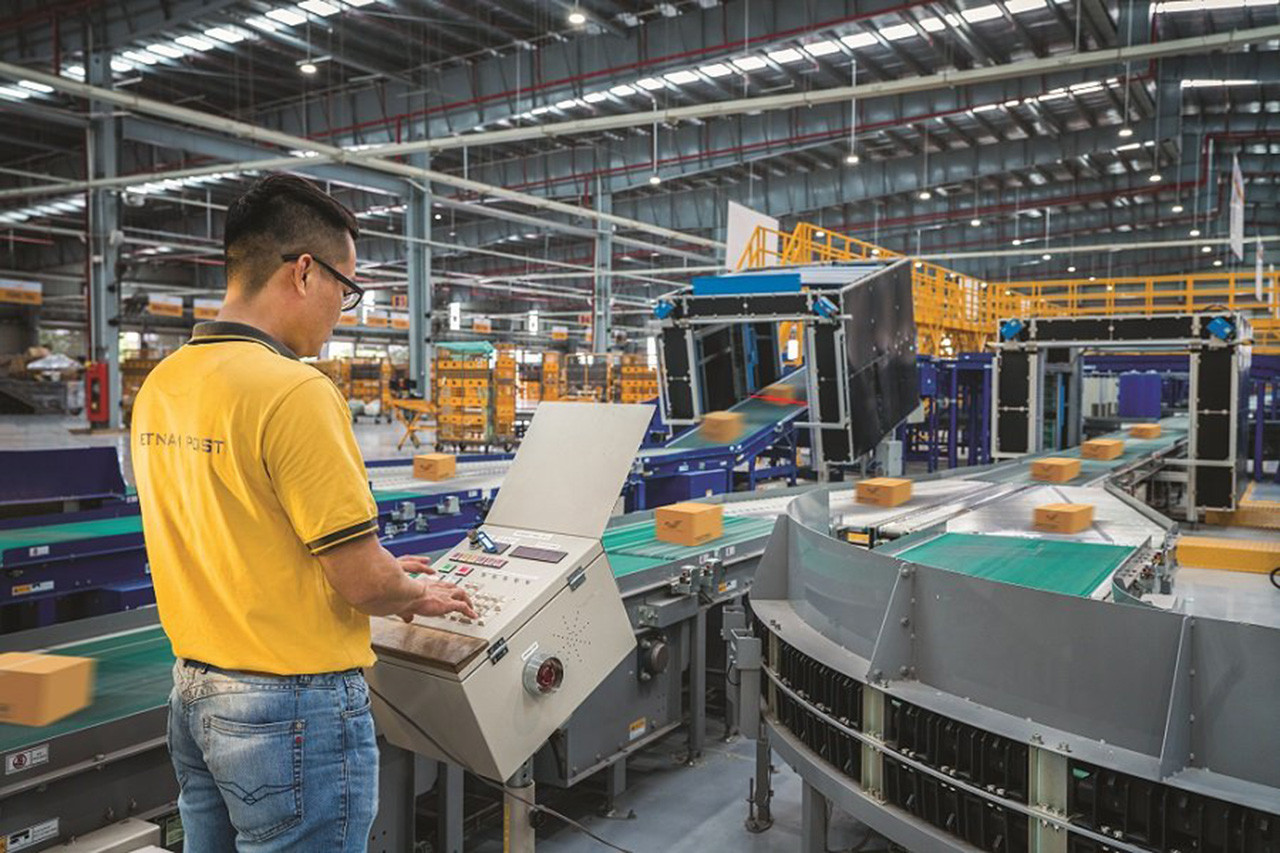 Many sales events will be held in the last quarter, including Black Friday, Singles' Day November 11, Christmas and New Year holiday.
Orders for fashion products, sweets, cosmetics, electronics, consumer and technology goods are expected to boom. Major e-commerce platforms like Lazada, Shopee, Grab, Baemin, Tiki, GoJek, Sendo, Shopee Food, Be and Aha Move are preparing for the season.
Last year, orders for December 12 - the biggest shopping event of the year on e-commerce platform Shopee – rocketed by 14 times compared to ordinary days, while the number of visits increased six times. At the 'super-sale' event on September 9, Lazada reported revenue six times higher than ordinary days, mostly from make-up and electronics.
Trang Bui, CEO of Cushman & Wakefield Vietnam, said that closing a sale is when retailers and e-commerce platforms compete on delivery. Many of them promise to deliver goods within inner districts during the day, while others promise to deliver goods within two hours.
Customers always want to receive goods as soon as possible, thus putting pressure on the last-mile delivery.
Retailers and e-commerce platforms need to be flexible in operating logistics chains to satisfy customers' requirements. A last-mile warehouse needs to have many favorable conditions: they need to be in an advantageous position, near crowded areas and in areas with workers.
In general, retailers seek warehouses in June and sign short-term leasing contracts to prepare goods for the sales season with many holidays and shopping events. The occupancy rate of warehouses in the sales season could be up to 100 percent.
For warehouse supply, according to Cushman & Wakefield's report, there are 705,000 sq m with the average rent of $5.4 per square meter in HCM City and 180,000sqm and $5.2 per sq m in Hanoi. The average occupancy rate in the two cities is 91 percent.
Despite the pandemic, Vietnam's e-commerce still grew 16 percent with the revenue of $13.7 billion in 2021, according to the Ministry of Industry and Trade (MOIT).
Vietnamese people spend 6.38 hours a day accessing the internet, and 58.2 percent have transactions weekly. The growth is expected to continue as urban consumers have the habit of buying goods via e-commerce platforms and enjoy the convenience of online payment.
Duy Anh