According to the Ministry of Information and Communications (MIC), Facebook, YouTube, Instagram, Zalo and Mocha were named the most popular social networks in Vietnam as of the end of 2018.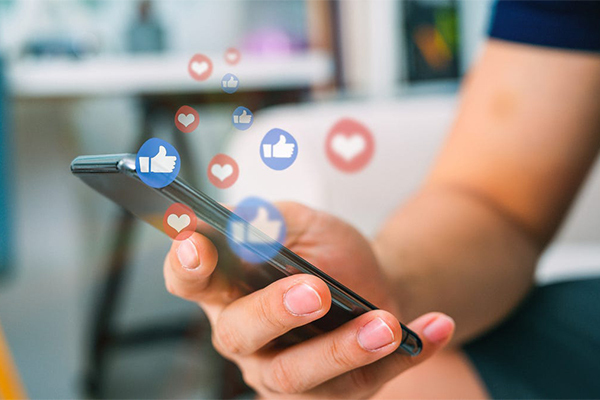 Of these, there were only two Vietnamese names – Zalo and Mocha – which could compete equally with foreign platforms.
At that time, the largest social network Facebook had 60 million users in Vietnam, while Zalo had 40 million and Mocha 4.5 million.
At present, there are two new names – Gapo and Lotus, which both debuted in 2019.
VietNamNet's calculations found that Zalo is the biggest domestic social network of Vietnam with 60 million users as of November 2020, followed by Mocha with 12 million members, Gapo with 6 million, and Lotus 2.5 million.
The figures are not the total registered accounts, but the total monthly active users (MAU).
As such, Vietnam now has four social network platforms with over 1 million members. This is the minimum scale for one social network to be considered competitive with foreign platforms.
Just after two years, the number of domestic social networks increased by twofold. And just after two years, Zalo got 20 million more members, or 50 percent higher than 2018.
As for Mocha, the number of users is not high, but its scale has increased by 2.67 times. Other platforms, Gapo and Lotus, have gained initial successes just after one year of operation.
Vietnam also has hundreds of forums, such as Tinhte (16 million visits a month), Voz (11 million), Webtretho (7 million) and Otofun (2 million).
Vietnam needs homegrown social networks
Most social networks collect users' information. This means that instead of paying money, users pay their personal information for the use of products.
What will happen if the data are used for bad purposes? Many governments are worried about the development of cross-border social network platforms. China and North Korea mostly prohibit the presence of foreign platforms.
Meanwhile, other countries believe that the danger can be stamped out by the strong development and equal competition of domestic platforms. However, only a few countries can do this.
As for Vietnam, according to We Are Social, Facebook had 61 million users as of January 2020. This means that with 60 million regular users, Zalo has nearly caught up with Facebook in number of users.
The number of Facebook users in Vietnam account for 90 percent of internet users aged 16-64. This means that Facebook has almost no more room to develop in the Vietnamese market. Meanwhile, Zalo, which is simple and easy to use, will still be able to attract more older people.
Like Russia, which has Vkontakte, Vietnam has also found its own path to protect the 'Vietnamese brain' – promoting social networks developed by Vietnamese.
Vietnamese master Vietnam-made platforms, databases
Talking about Gapo and Lotus, Hoang Viet Tien, deputy secretary of the Vietnam Internet Association, said the two platforms are designed to target specific market requirements.
While Gapo targets the market for youth, Lotus targets existing clients of VCCorp.
He said the nature of the social networks is providing platforms for deploying new services based on the client database they have.
Compared with Facebook, Twitter and Instagram, Vietnam's social networks were created later, targeting niche markets and domestic users.
The difference is that Gapo, Lotus and other domestic social networks focus on existing databases to enhance customers' experiences when using their products and services.

With the establishment of a series of social networks, Vietnam is one of only a few countries with domestic products that are competitive with cross-border platforms.
Through the social networks, G-Group, the developer of Gapo, and VCCorp, the developer of Lotus, can collect customers' insight to create better services and products.
According to Tien, the development of domestic social networks will help Vietnam master technologies, which develops Vietnam's digital economy in a more sustainable way.
More importantly, Vietnam-developed social networks will allow Vietnamese enterprises to get information about users, which is useful for product research and development.
"With the data about clients, food and beverage companies, for example, you can categorize groups of clients and targets for their advertisements. This will reduce the costs for market analysis and ads," he explained.
He went on to say that previously Vietnam 'could not control the game' and was dependent on foreign platforms when it had to buy data from foreign companies. However, the presence of Vietnam-developed social networks now can solve the problem of reliance.
Gapo, Lotus, Zalo are not rivals of Facebook, Google
Despite impressive growth, there are still many criticisms directed to Vietnamese social networks. Tien said that those negative opinions are not reasonable.
Content is an important part of all social networks. However, it is created by users themselves.
He went on to say that Vietnamese should not think that domestic social networks have to compete directly with Facebook and Google.
About the orientation for the development of domestic social networks, Tien said the networks just need to have good content and platform performance, and then users will come. 
Trong Dat
Vietnamese people are shopping on social networks more than on e-commerce websites. The payment methods for goods exchanged on the social networks, however, remains very 'primitive'.

Social networks, including Facebook, have become the ideal environment for cybercriminals to seek profits by phishing.