Wife of Khai Hoan Land chair is in Top 200 richest people in Vietnam's stock market
Tran Thi Thu Huong of Khai Hoan Land Group (KHG) has been listed among Vietnam's top 200 richest people, while her husband, Nguyen Khai Hoan, Chairman of the Board of Directors of Khai Hoan Land, among top 100.
The first lady of the "Big Fish"
As of December 6, 2021, Tran Thi Thu Huong had owned 43.6 million KHG shares, worth VND876.4 billion.
Huong and her husband - Nguyen Khai Hoan have become a famous couple who succeed in both their business and lives. She always stands by her husband on the business road and has the honor of being one of Vietnam's Top 200 richest people in the stock market.
It is Chairman Nguyen Khai Hoan, but no one else, who has created the great success of Khai Hoan Land and added Huong into the list of Top 200 businessmen on the Vietnam stock exchange.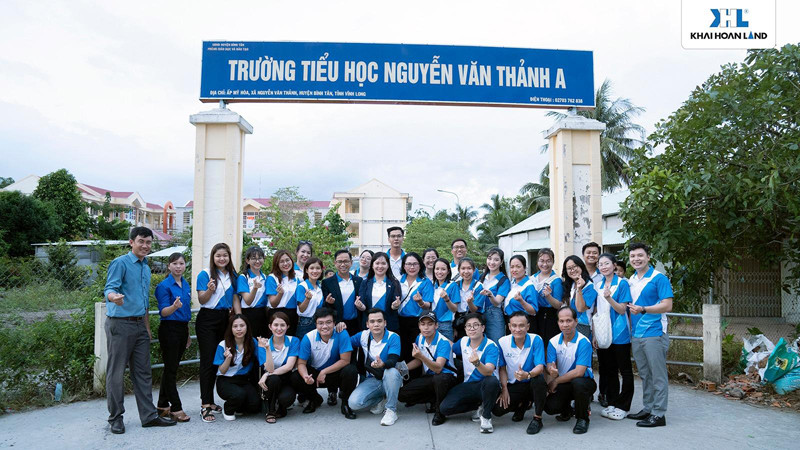 The origin of success
It is unknown to many people that Hoan's inspiration and motivation in his twenties led to Khai Hoan Land's achievements and successes.
Nguyen Khai Hoan, 47, is a Vietnamese entrepreneur and philanthropist. He is the founder and Chairman of Khai Hoan Group and Khai Hoan Land. He is also known for the innovative use of "reading culture" as a method of personal and corporate development.
"Books allow us to travel into the universe. They allow us to travel into the minds of others and then into our hearts. Books are close to magic that we - human being - can own." he said.
Hoan was born and raised in a family dedicated to arts and culture. His father, Nguyen Khai, was an influential writer of the Vietnamese literature in the 20th century. He currently resides in District 7, HCM City and has 4 children.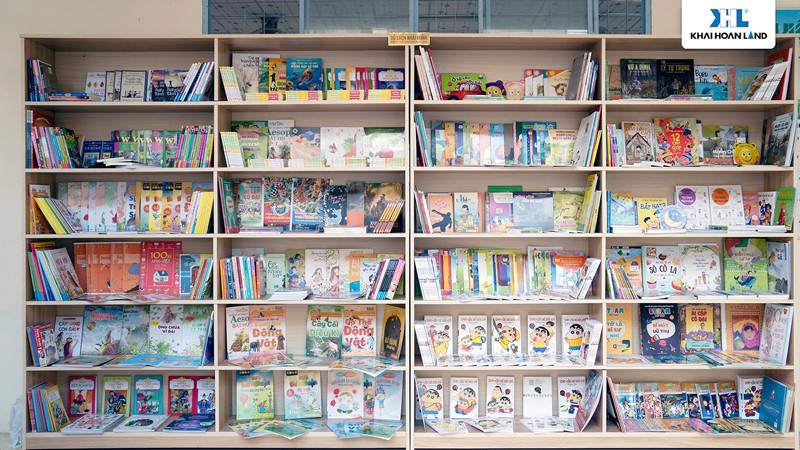 Despite his literary upbringing, Hoan began doing business in the real estate sector very early, at the age of 20. In 2009, Hoan and five others founded Khai Hoan Land, specializing in real estate investment, development and brokerage in HCM City and neighboring provinces. As of May 2022, the company had got the chartered capital of VND4.431 trillion, while Khai had held 30.61 percent of stocks.
The other four founders are members his family, including his brother, sister and Huong, who had held 13.68 percent.
On June 26, 2021 Khai Hoan Land Group Joint Stock Company reached an agreement with T&T Group to become the sole developer and distributor for all projects with T&T brand throughout the country. The agreement solidified Khai Hoan Land's position as one of the leading housing developers and commercial real estate agencies in Vietnam.
On July 19, 2021 Khai Hoan Land stocks were officially listed on the HCM City Stock Exchange (HoSE) as KHG.
Just over one year later, KHG has become the share sought after by many investors, while Hoan has become one of the 100 richest people.
In addition to creating a solid foundation for Khai Hoan Land's success in the Vietnamese real estate market, Nguyen Khai Hoan and his wife, Tran Thi Thu Huong, always try to bring humanistic values to the community and society.
"People don't care about how much money you make. They care about, respect and admire what you can do for the society and human kind. Entrepreneurs not only build businesses, but also take responsibility for the development of the society and its future. The success of the former could only be gained together with the success of the latter," Hoan said.
Doãn Phong