In 2011, Xoan singing was inscribed on UNESCO's List of Intangible Cultural Heritage in Need of Urgent Safeguarding.
After many years of restoration, preservation and development, the folk singing has seen a miraculous revival, and has been honoured by the UN body through its addition to the Representative List of Intangible Cultural Heritage of Humanity in 2017.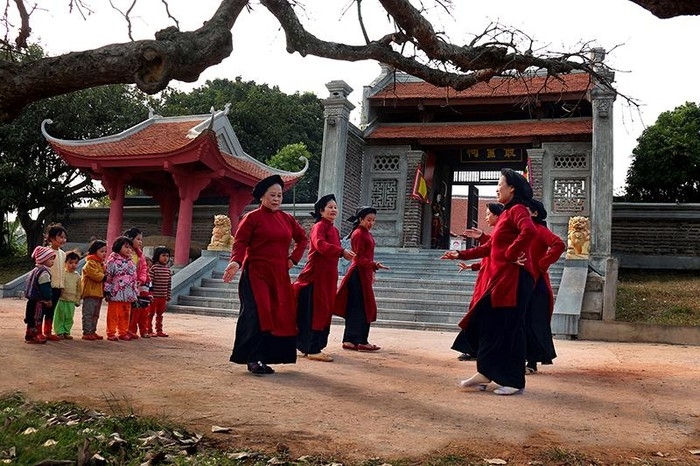 Xoan singing in front of the communal house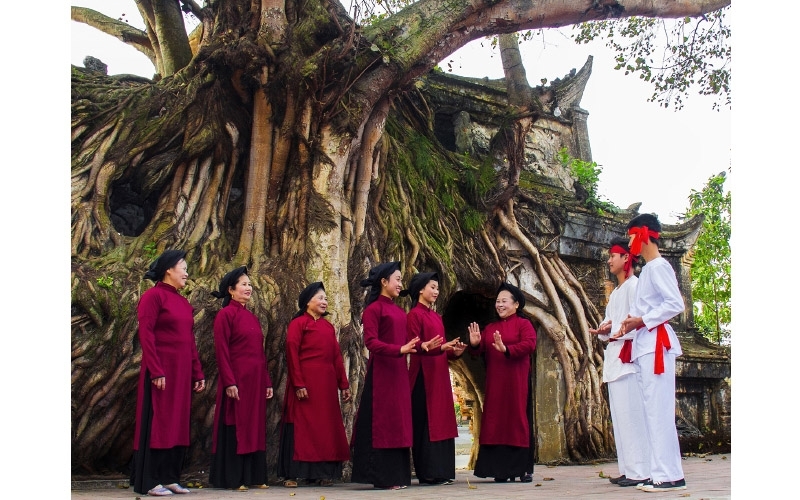 The senior practitioners are teaching young people.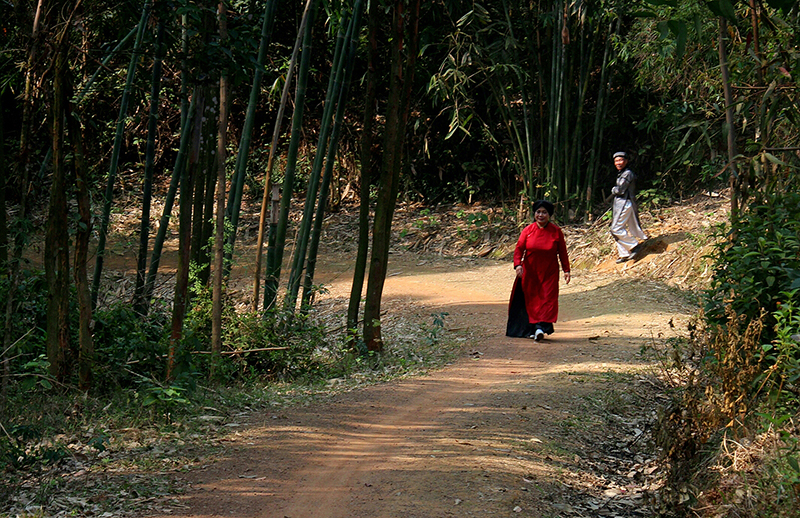 The paths to villages that are famous for this traditional art form.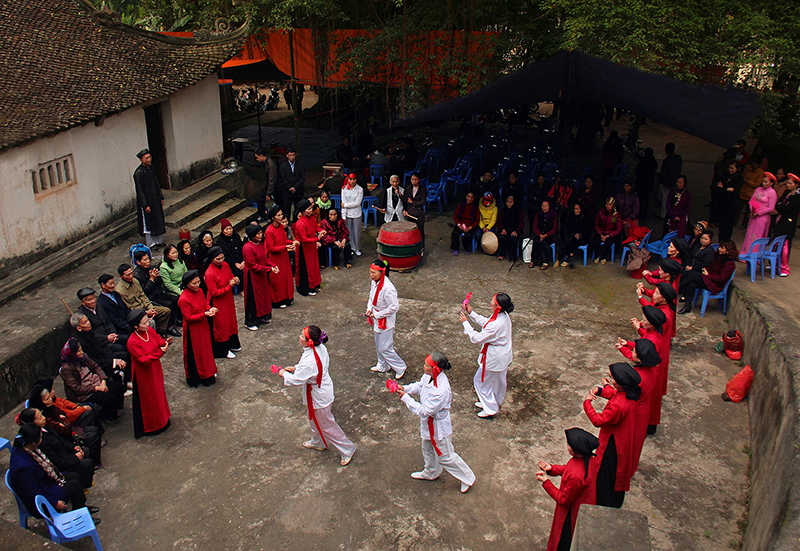 Performances of Xoan singing at a festival in the communal house's yard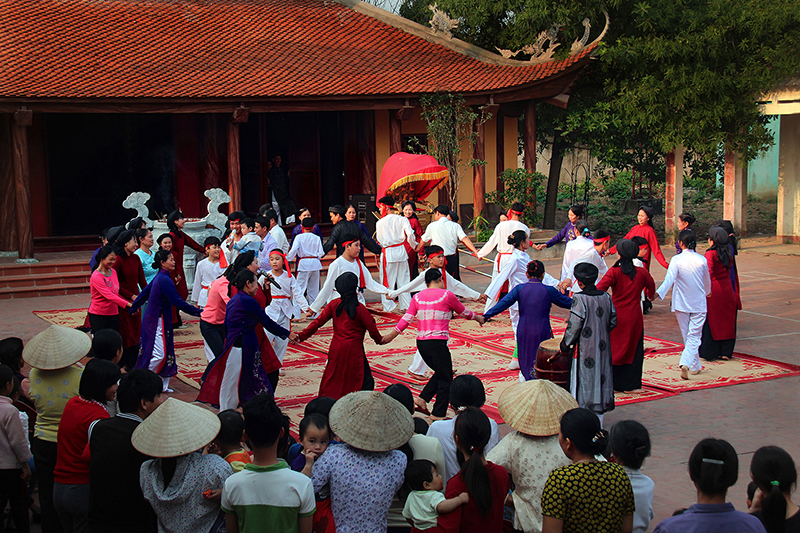 Xoan singing with the community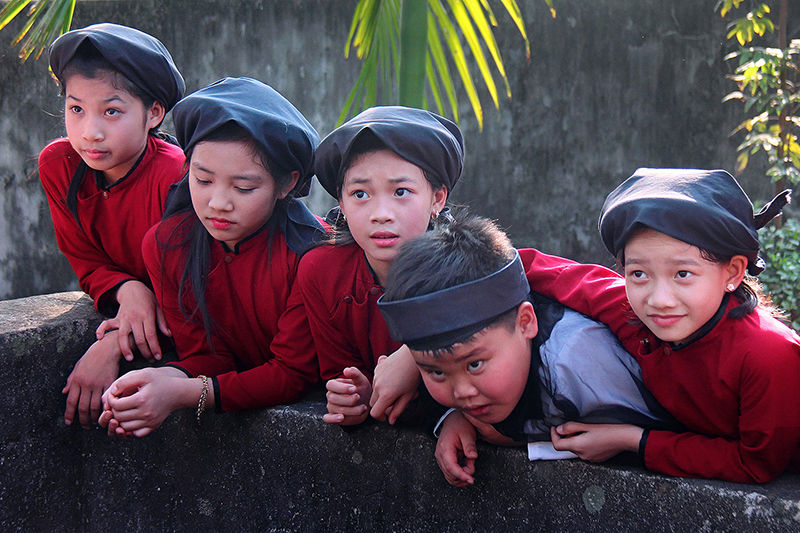 The young inheritors of the folk art form in the ancestral land
Vu Manh Cuong
Nhan Dan