56% of workers get pay rise in 2022
Of 60,000 workers from 500 enterprises surveyed, 56 percent said they will get a pay rise in 2022.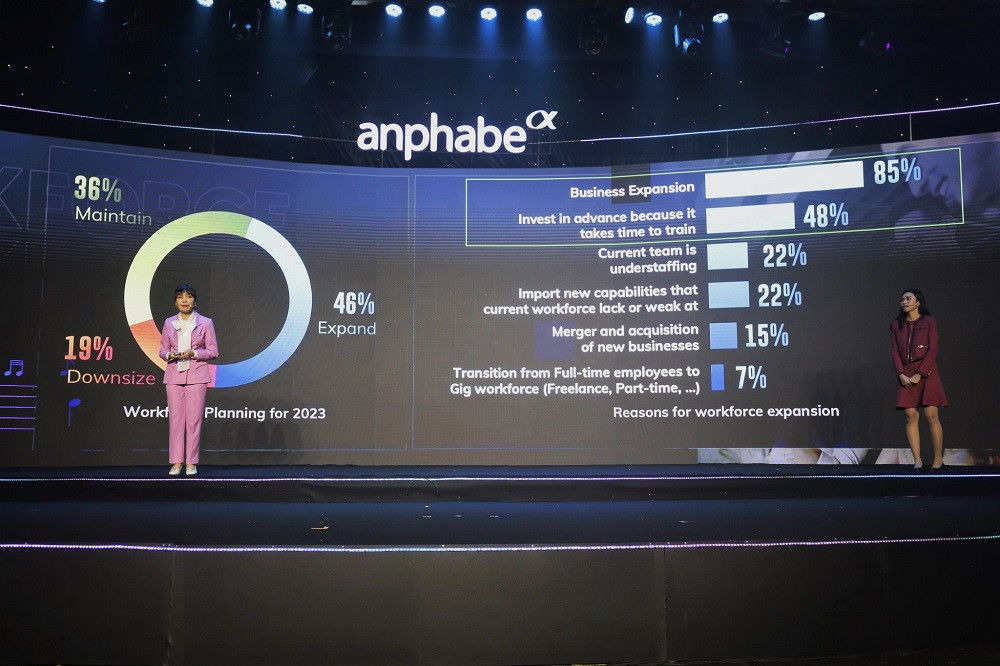 The report by Anphabe was released on November 9 at a conference on the best places to work in Vietnam.
The report shows that though enterprises face more difficulties in 2022 than last year, they still have improved employees' incomes.
As of September 2022, 56 percent of workers had a pay rise, 38 percent had wages unchanged and only 6 percent said their income had decreased, or income had been unstable.
In 2021, only 35 percent of workers got a pay rise, while the number of workers who saw their wages decrease or had unstable income accounted for 15 percent.
The human resources survey on HR Directors also predicts a 12 percent wage increase on average for 2023, which means better pay rise than this year. Moreover, despite new economic difficulties, many enterprises have new strategies and business orientations for the future.
The proof is that the index of employees' confidence in the vision and strategies of their companies had surged to 75 percent by September 2022, much higher than the record low level of 44 percent in Q3 2021.
The report, however, has warned that workers' stress is serious and increasing. Up to 42 percent of workers are in a state of stress and fatigue, while frequency of stress is regular to very regular.
Manufacturing/building materials and banking are the two business fields with the highest numbers of workers with stress, followed by production/chemicals; pharmacy/healthcare; and construction/architecture.
Quality assurance/quality control is the division with highest stress level (one of every two persons suffer from stress, from regular to very regular). The other divisions include leadership and strategic managers. Salespeople and customer-care units also have a relatively high proportion of employees with stress.
There are four major reasons behind the stress, including 1/ finances and family 2/ characteristics of work 3/ environment and working conditions, and 4/ relations at office.
The survey on the best places to work in Vietnam in 2022 was conducted from April to September 2022 of 57,939 employees and 515 companies, while in-depth interviews were conducted of 150 leaders and HR managers in 20 major business fields.
The report pointed out that stress is the 'invisible killer' that kills motivation and close-knit relations between employees and businesses.
Among the workers who are going to quit jobs in the next six months, the rate of workers with regular and very regular stress was 250 percent higher than workers with a rare frequency of stress.
Tran Chung