Quynh Chang and her husband Hoang Khanh (Hoang Mai district, Hanoi) awoke early to prepare for a tour on a wintry weekend which they usually spend sleeping in, then going out for brunch, coffee, or dining with friends. After a long time of being unable to travel, they decided to embark on a tour in Hanoi by bicycle.
"When my wife invited me on a cycling tour of Hanoi, I chuckled, but agreed to join her to make her happy and give cycling a try as a sport. Then, the voyage began with surprises. There is a tranquil, attractive, and historic Hanoi that coexists with the bustling city, which was unknown to me," Mr. Khanh said.
Unlike Mr. Khanh and Ms. Chang, Ms Dung, a visitor on this tour, has only lived in Hanoi for 1.5 years. She was reared in Saigon and has no prior knowledge of Hanoi. Ms. Dung didn't have time to explore the city after moving here to work during the Covid-19 pandemic. In her view, Hanoi had the only historic streets in the city.
The trip began at 7:30 am. The tour group consisted of seven members. An online discussion let them get to know one other and learn about the expedition.
"We haven't ridden bikes in a long time, and I'm somewhat worried about us passing 20-30km in groups," Quynh Chang said.
An expert tour guide selected the appropriate vehicle for each tourist. The bikes were properly inspected before leaving and tourists were escorted. The group had two a primary tour guide and an auxiliary tour guide.
Khanh and Chang started conquering the famous Long Bien bridge. Unlike driving by motorcycle, they could slowly observe the bridge and the people in the early winter.
The tour guides then led the group on bicycles down the stairwell linking Long Bien Bridge and the alluvial region. To help visitors get acquainted with the bikes, they accelerated cautiously at first.
"The whole group started deep into the central area, away from the city's congested streets of automobiles and motorcycles. Only verdant bushes and shaded perennial trees surrounded them as they travelled deeper. We've really never been here," Mr. Khanh and Ms. Chang remarked.
After a few kilometers of traveling, they arrived at the residence of Mr. Duoc who once was known as 'Robinson', in the midst of the Red River. His narrative of going to help nameless youngsters born here go to school and saving drowning people is told to tourists.
He seemed solemn and shabby-dressed, yet his life narrative was intriguing, allowing visitors to comprehend the plight of the people who live out here.
The delegation's representative gave part of the tour proceeds to Mr. Duoc, helping him build a free bookshelf and supporting needy youngsters in this Red River alluvial region.
Leaving Mr. Duoc, the party traveled deep into the central land, seeking a place to camp near the Red River and view Nhat Tan Bridge. It was around 9am. To relax, enjoy, and learn about the Red River, tour leaders hosted a little tea party.
"We arranged pauses to minimize tiredness and gain strength for the following leg," said Dang Quang Huy, the group's principal tour guide.
"All anxieties and sorrows seem to vanish. I believed I was going home", Ms. Chang said.
"The Hanoi I see is not the regular Hanoi." The verdant, quiet alluvial land in the center of the metropolis surprised Ngoc Dung.
The route to the mudflats was lumpy and steep, sometimes upward, sometimes around a tight bend. Leaving the Red River alluvial plain, the party returned to Dong Ngac and Nam Tu Liem, stopping at centuries-old community dwellings like Chem and Dong Ngac.
Mr. Nguyen Bao, a Dong Ngac native, was the guide for the group. He welcomed them to Dong Ngac common home and explained the village's history, the communal house. The 85-year-old man also cycled with the team around the village's streets and alleyways, visiting a historic church of one of the five major families.
"This community is typical of the Northern villages. Though I reside in Dong Ngac, I am awestruck by its old features and cultural values," remarked Phi Long, a tourist.
In the last two months of the cycling tours, Mr Bao has welcomed several Vietnamese delegations to the village which has been a joy since the residence had been '"bandoned" for two years due to Covid-19.
"My family is proficient in French, thus I have previously hosted several French delegations. My father used French to show tourists the village community house and rural traditions. He loves his profession," Mr. Bao Tuan, Mr. Bao's son, said.
The cycling tour around Hanoi, launched in early October, is an Amica Travel on-site tourist offering that let consumers see the capital while exercising. This excursion is mostly on Saturdays and Sundays.
After two months with nine tours, they are pleased to report 90% client satisfaction. The company has also organized day and multi-day cycling trips across Vietnam, including Ninh Binh and Mai Chau.
"Many would consider 1.3 million cycling excursions expensive, but it was worth the experience, knowledge, and services we received," Mr. Khanh and Mrs. Chang said.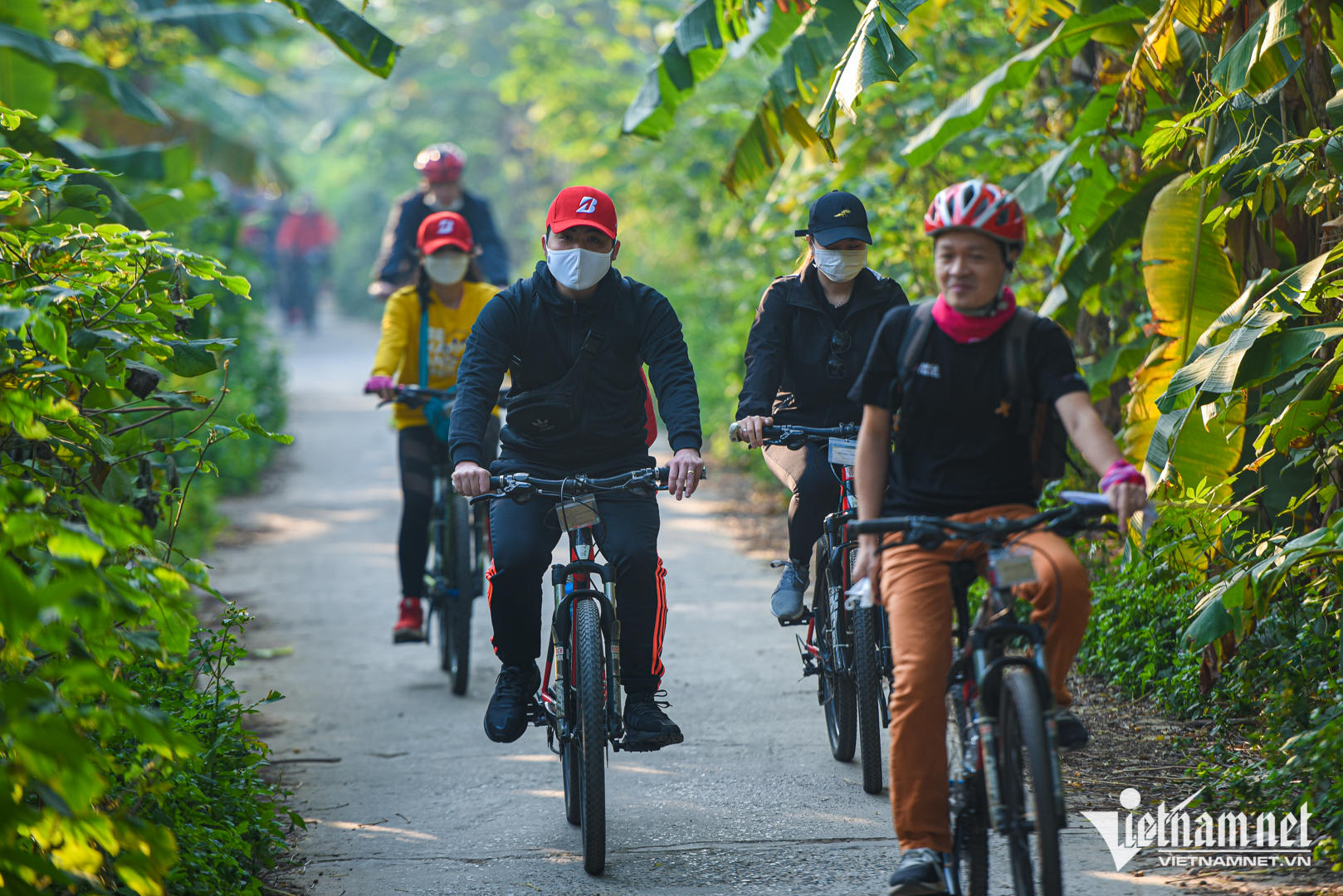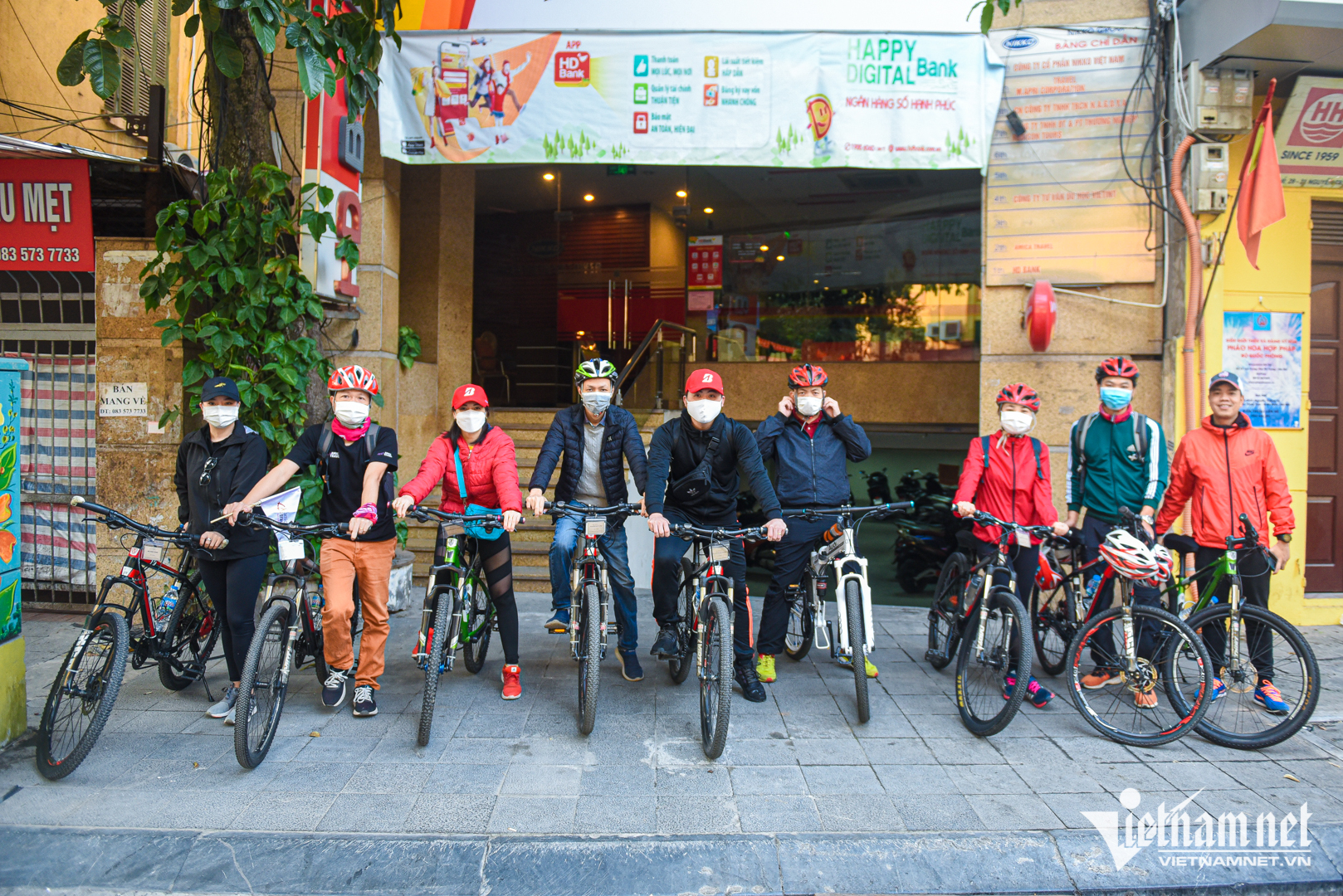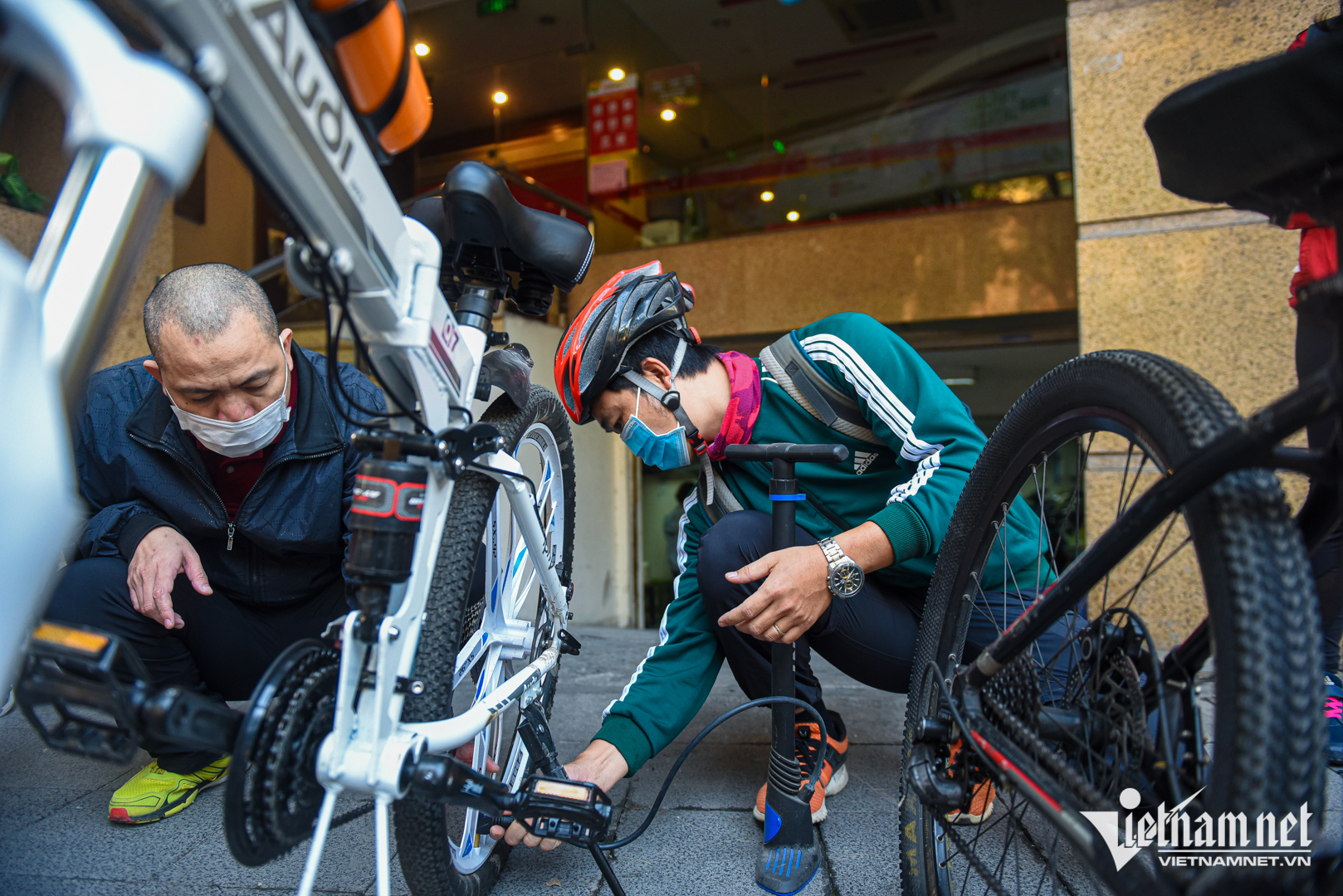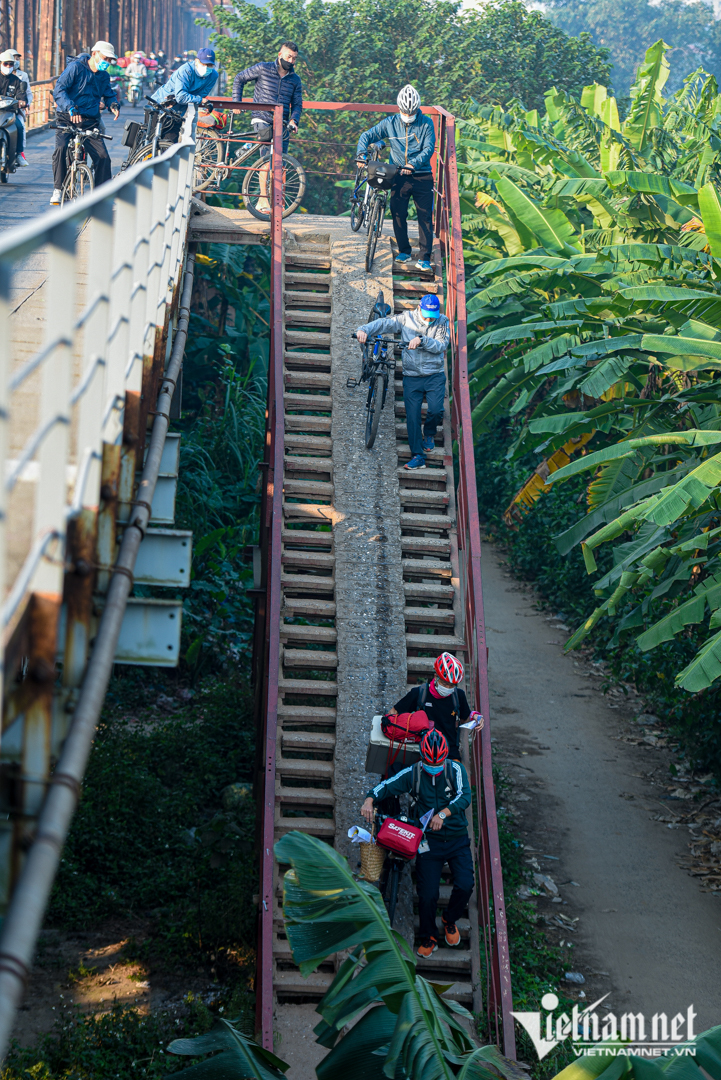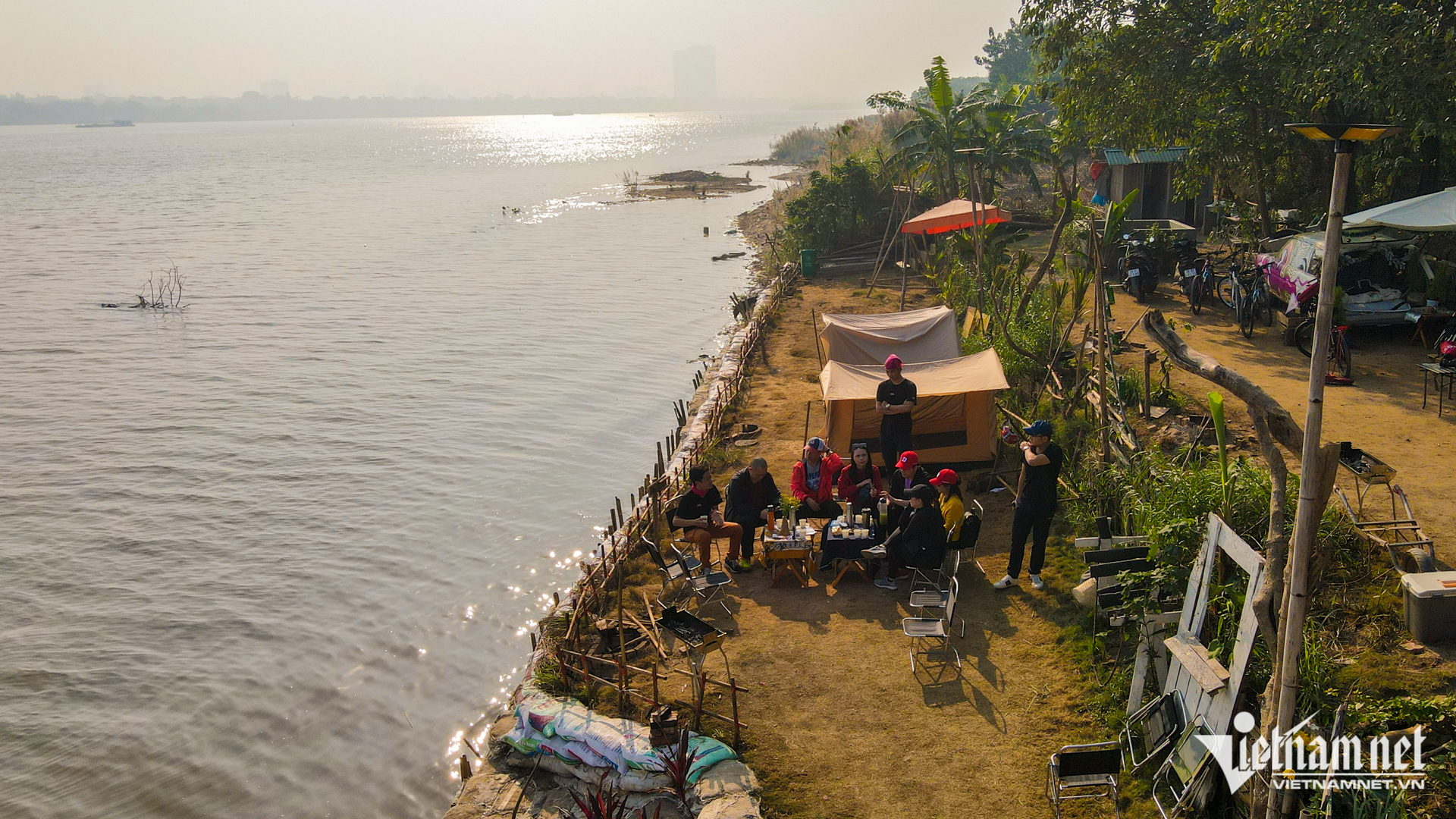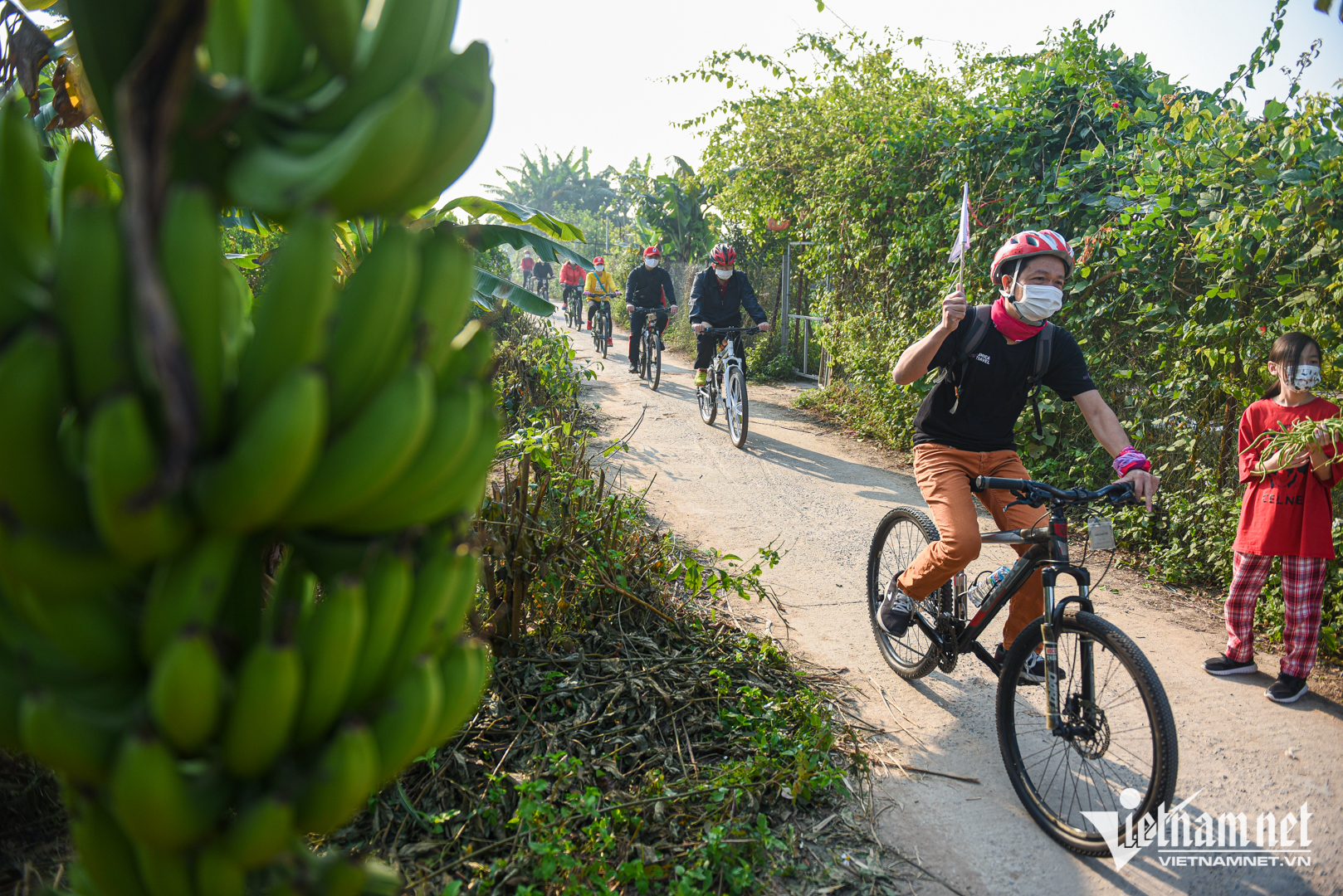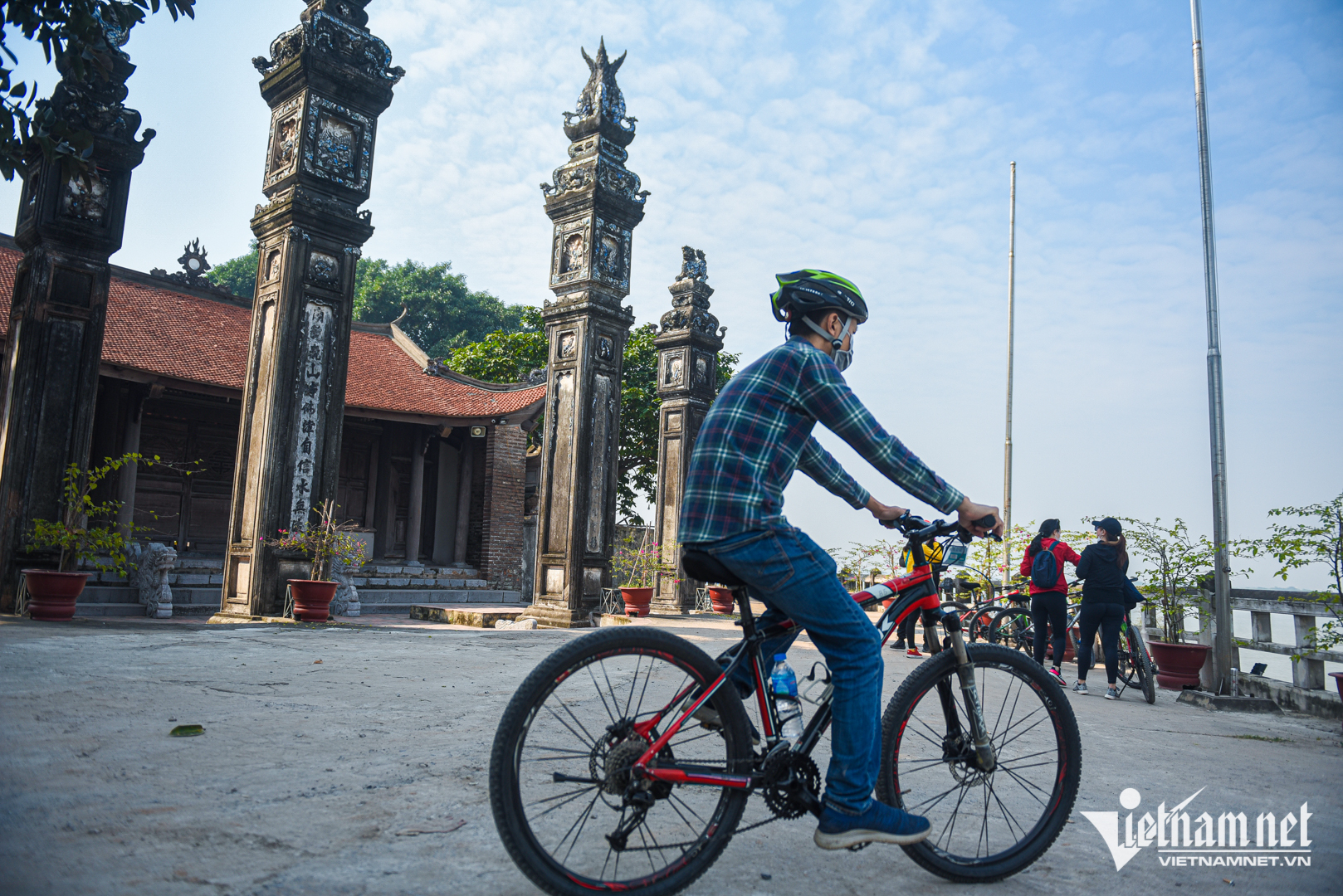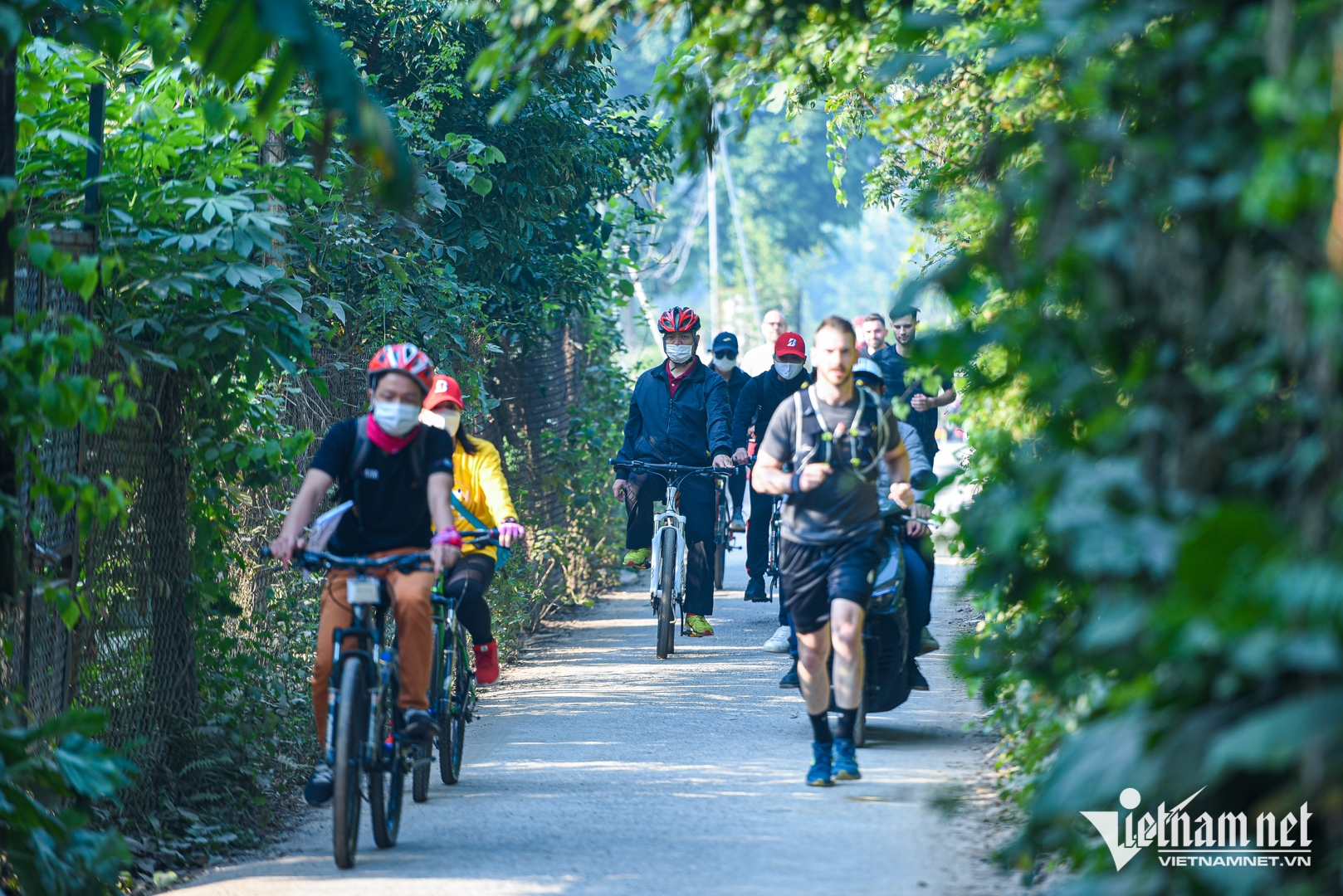 Linh Trang

A dedicated bicycle, a water bottle and a helmet are the luggage required for people to join a journey to explore Hanoi on a route of about 45 kilometres.

Having launched a bicycle-sharing system in downtown HCMC, Tri Nam Group JSC, the project investor, plans to extend the public bike scheme to Hanoi, Ba Ria-Vung Tau and Danang.