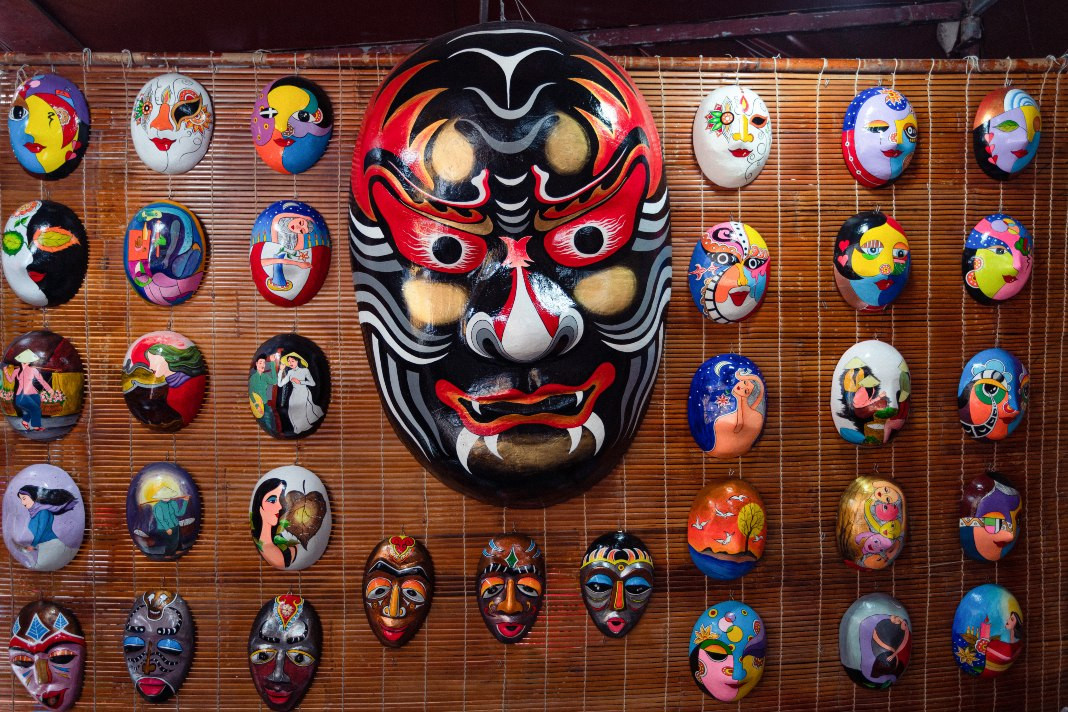 He calls them the "timing masks", explaining that when people look at the masks, they face a momentary lapse of time.
The masks are made of paper arranged in many layers and bonded by powder glue. It takes time to make a timing mask that can be a character from tuồng cổ (classical Vietnamese opera) or a modern character. Besides being used as artists' costumes, masks are also seen as cultural gifts.
Phong's house often welcomes guests, domestic and foreign alike, who want to study how to make the timing masks.