Developing tourism while protecting the environment is difficult task for Vietnam

Experts warn that Vietnam's tourism may lose its appeal in the eyes of foreign travelers because of environmental degradation in the country.
Mathieu, a French man traveling throughout Vietnam, was quoted on VnExpress that he had seen a lot of rubbish at tourism sites in Vietnam, including Ha Long Bay.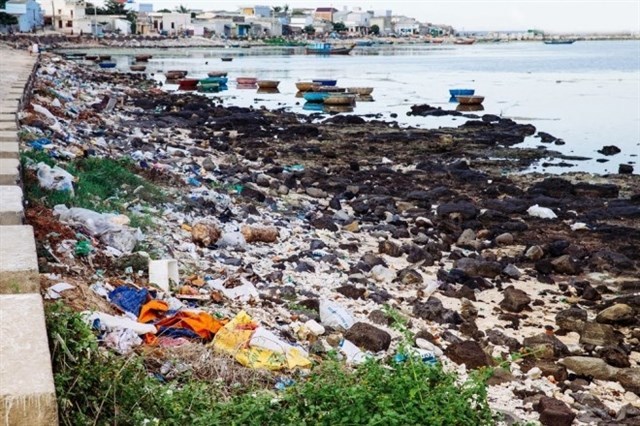 Gaspard, another French traveler, commented that nothing is easier than littering in Vietnam. Whenever someone wants to throw something, they just need to drop it on the streets.

FAO reported that in 2018, Vietnam released 1.8 million tons of untreated plastic waste, which amounted to 6 percent of total plastic waste in the world.

Vietnam ranked fourth in terms of ocean plastic waste, with 0.28-0.73 million tons a year.

The World Economic Forum (WEF), said in the tourism competiveness index, Vietnam was 129th among 136 countries in terms of environmental sustainability.
Meanwhile, the World Economic Forum (WEF), said in the tourism competiveness index, Vietnam was 129th among 136 countries in terms of environmental sustainability.

In 2018, Vietnam's tourism served 80 million domestic and 15 million foreign travelers. In general, travel firms handed out 1-2 water bottles each day.

Nguyen Bich Hien from IUCN (International Union for Conservation of Nature), in the interview to Kinh Te Moi Truong, expressed worry about pressure on the environment caused by the tourism development.

"The massive tourism development without pollution management measures has greatly affected the quality of the environment and landscape," she said, adding that waste can be seen at any tourism site.

She went on to point out unreasonable infrastructure development to serve tourism.

When planning infrastructure development, state management agencies do not thoroughly consider possible impact to figure out the measures to protect the values of natural resources. When the values are damaged, this will lead to the risk of tourism revenue decreasing.

Hien said that during a trip to survey the garbage situation to the central region, an international specialist praised the fineness and whiteness of the sand at the beaches, saying that Vietnam's beaches are more beautiful than many other famous beaches in the world. However, plastic waste could be seen everywhere, which tarnished the beauty of the beaches.

"Beautiful landscapes offer great potential to Vietnam to develop tourism. However, Vietnam just tries to attract many more travelers as possible, instead of improving ' services to increase travelers' experiences," Hien commented.

Vietnam has a good legal framework with policies on environmental protection. However, the challenge, according to Hien, lies in the law enforcement.

The Ministry of Culture, Sports and Tourism and the Vietnam National Administration of Tourism (VNAT) has many programs calling for sustainable tourism development. However, of the three pillars, the economy, society and environment, the protection of the environment and landscapes appears to receive the least attention.
Thien Nhien

A Memorandum of Understanding (MoU) to build public private collaboration towards circular economy in plastic waste management was signed in Hanoi on February 19.

Treating plastic waste, including ocean plastic waste, is a burning issue for Vietnam.