Thousands of recycled and waste products have been put on display as a collection in an installation exhibition that is currently underway in Hanoi.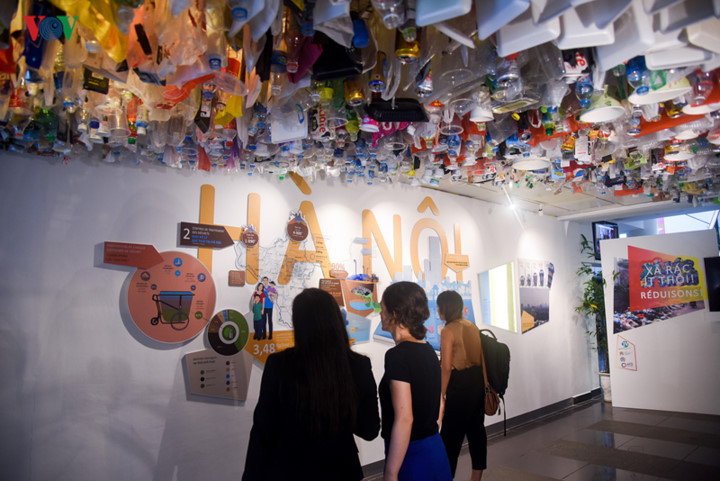 The exhibition has been titled "Let's reduce waste!" and opened to the public on July 15 at the French Cultural Centre in Hanoi.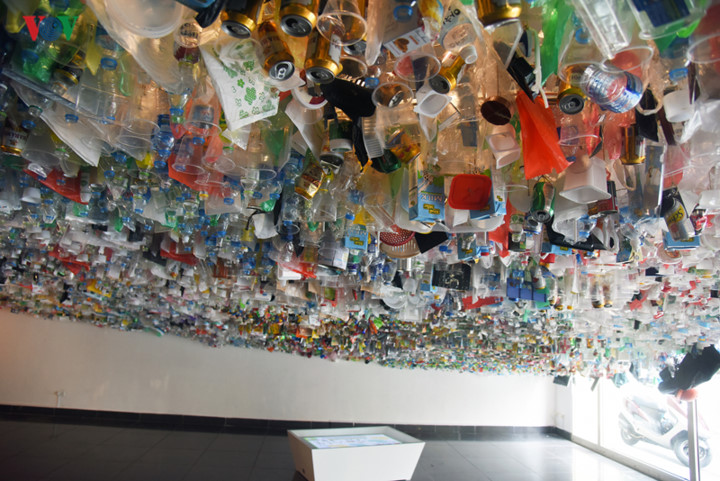 The event aims to provide visitors with a fresh perspective on production and consumption methods through art.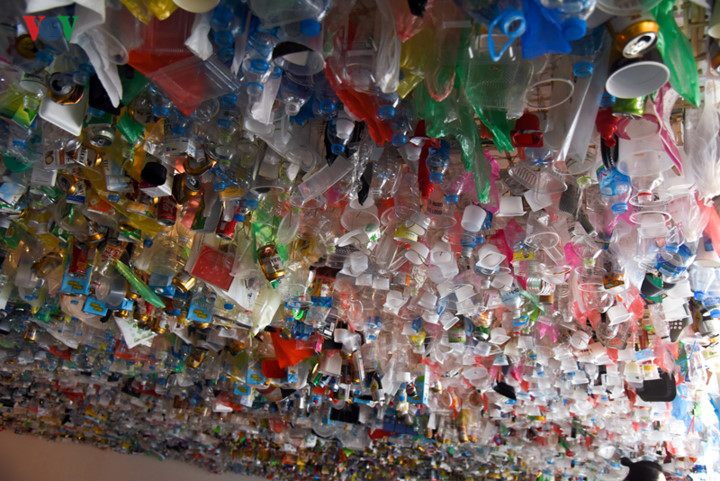 Single-use plastics, including as straws, nylon, water bottles, and home appliances, have been transformed into large-sized art pieces. The exhibits on show reveal the huge amount of waste that an average family of four generates over a six-month period.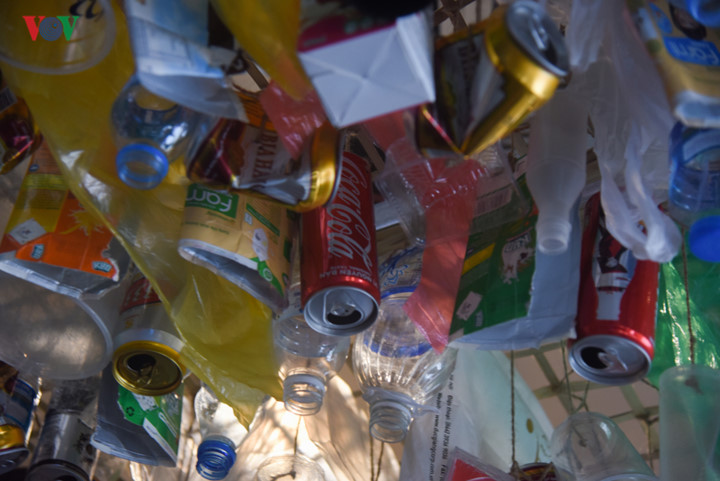 Vietnam is one of the world's leading countries at emitting plastic waste into the environment.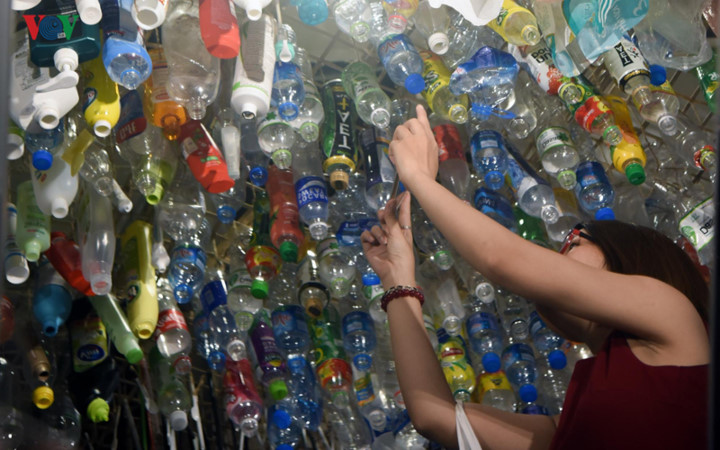 In the capital Hanoi, over 6,400 tons of waste is discharged daily as a result of human activities. This figure has been steadily rising each year, causing negative effects for the environment and for the health of citizens.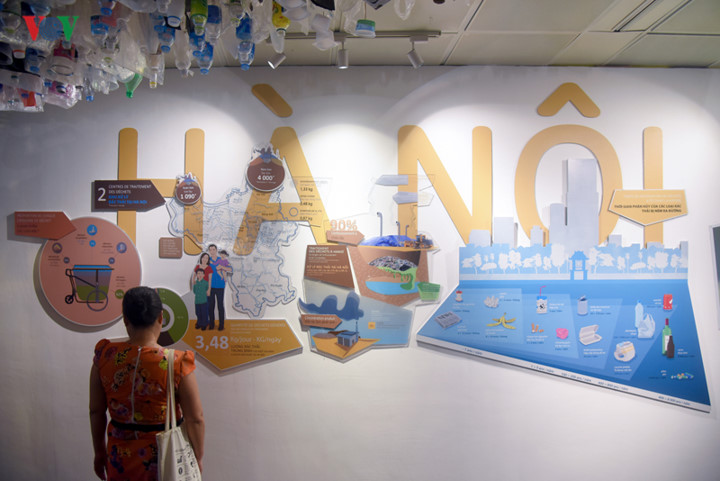 The event provides the public with information on domestic waste, highlighting how it directly affects people's lives. This is done through the amazing works on show at the event.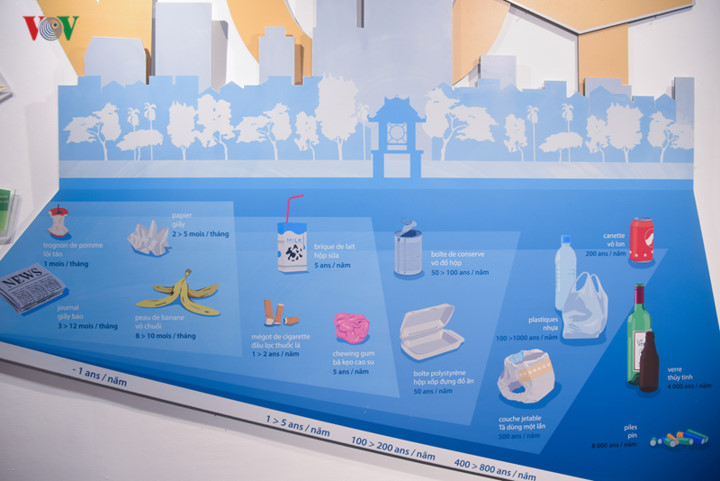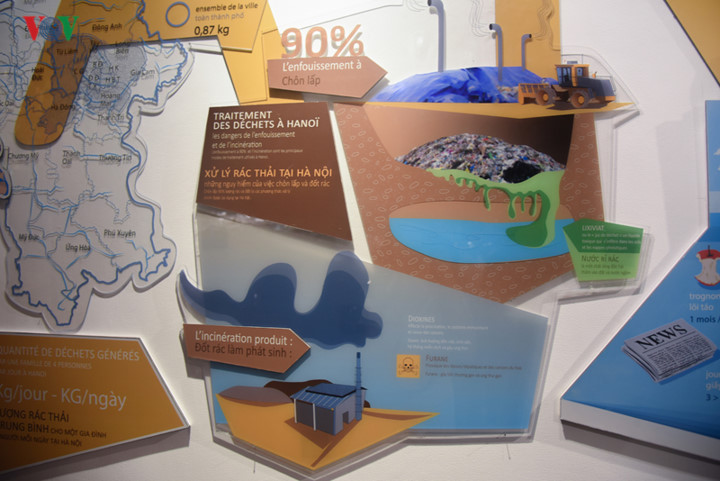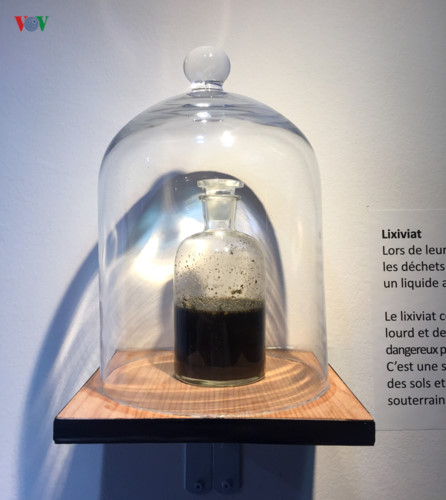 The exhibition also highlights the risks posed by waste from current consumer culture and the use of everyday household products, such as non-biodegradable plastic bags and single-use plastic cups which are commonly used throughout the country.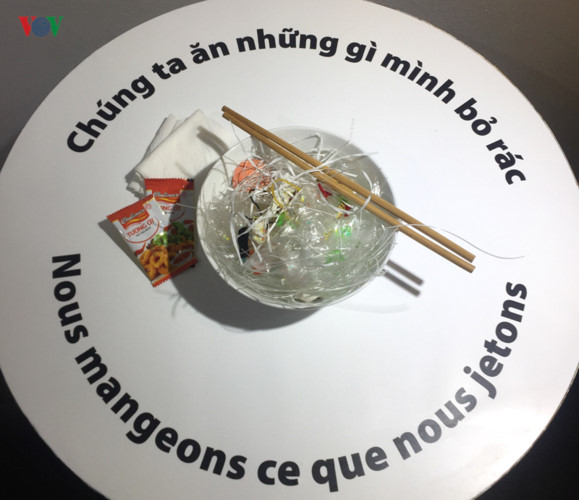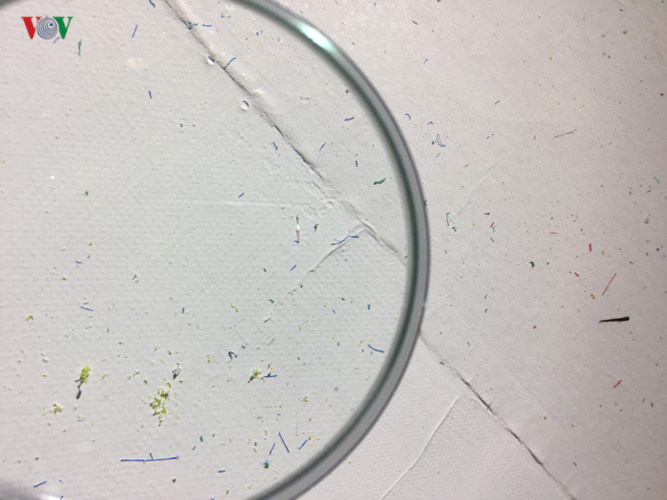 Aside from highlighting the problem, the exhibition also offers alternatives and presents viewers with options through which they can create a healthier lifestyle.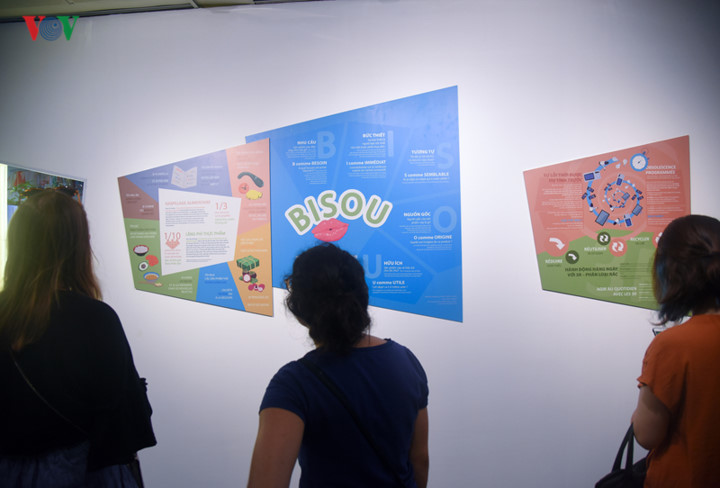 Following the exhibition, all of the works will be transported to recycling facilities. Electronic waste, including batteries, will be delivered to one of the five centres in Vietnam that collects and recycles e-waste in a safe and environmentally friendly manner.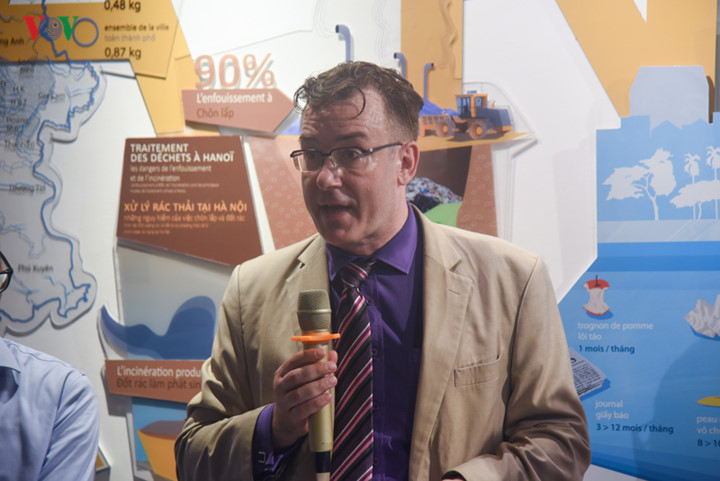 Speaking the event, Étienne Rolland-Piègue, Counselor of Cooperation and Cultural Activities of the Embassy of France in Vietnam, stresses that the event conveys a strong message on environmental protection. He adds that by altering simple daily actions, people will be able to build a healthier life.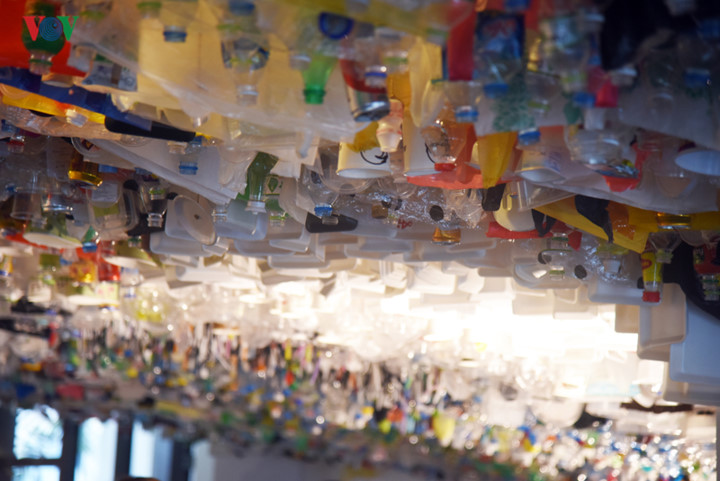 The exhibition is scheduled to run until August 31.
VOV