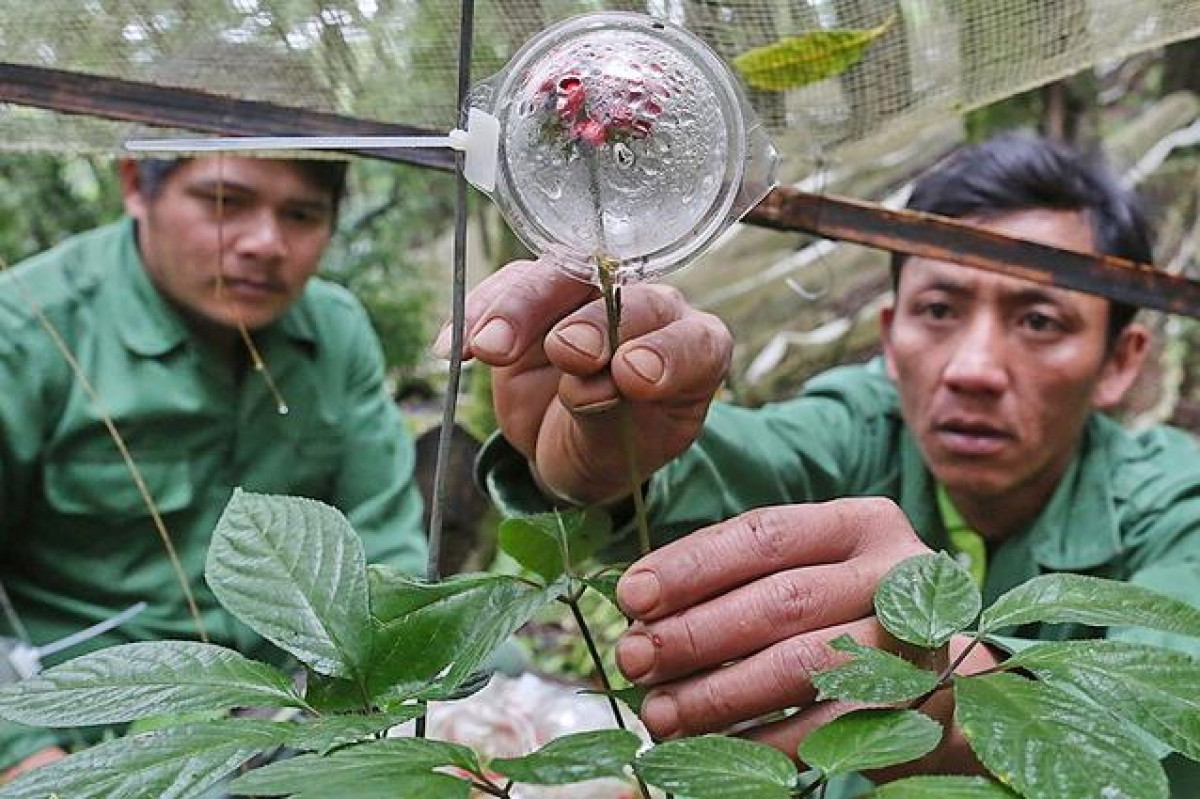 Ngoc Linh ginseng is grown in Kon Tum province.
The market will get underway at a square located in Tu Mo Rong district in the Central Highland province of Kon Tum on April 24 - 26.
The event will see a total of 44 booths on display to showcase mainly Ngoc Linh ginseng and medicinal herbs of numerous enterprises, cooperatives, and business households in Kon Tum and other neighbouring localities.
A virtual market will take place between April 22 and May 2 on the e-commerce site of Kon Tum province.
Local authorities will also organise a wide range of activities specifically for the function, including a forum on Ngoc Linh ginseng, a Famtrip for 400 tourists to explore the market, cultural and sports activities, as well as a career day.
Ngoc Linh ginseng is a medicinal herb that is commonly found on Ngoc Linh Mountain situated between Quang Nam and Kon Tum province.
In 2018 Prime Minister Nguyen Xuan Phuc visited the Ngoc Linh ginseng growing area of ​​Ngoc Linh Kon Tum Ginseng Joint Stock Company where he conferred the title of national treasure on Ngoc Linh ginseng.
Source: VOV