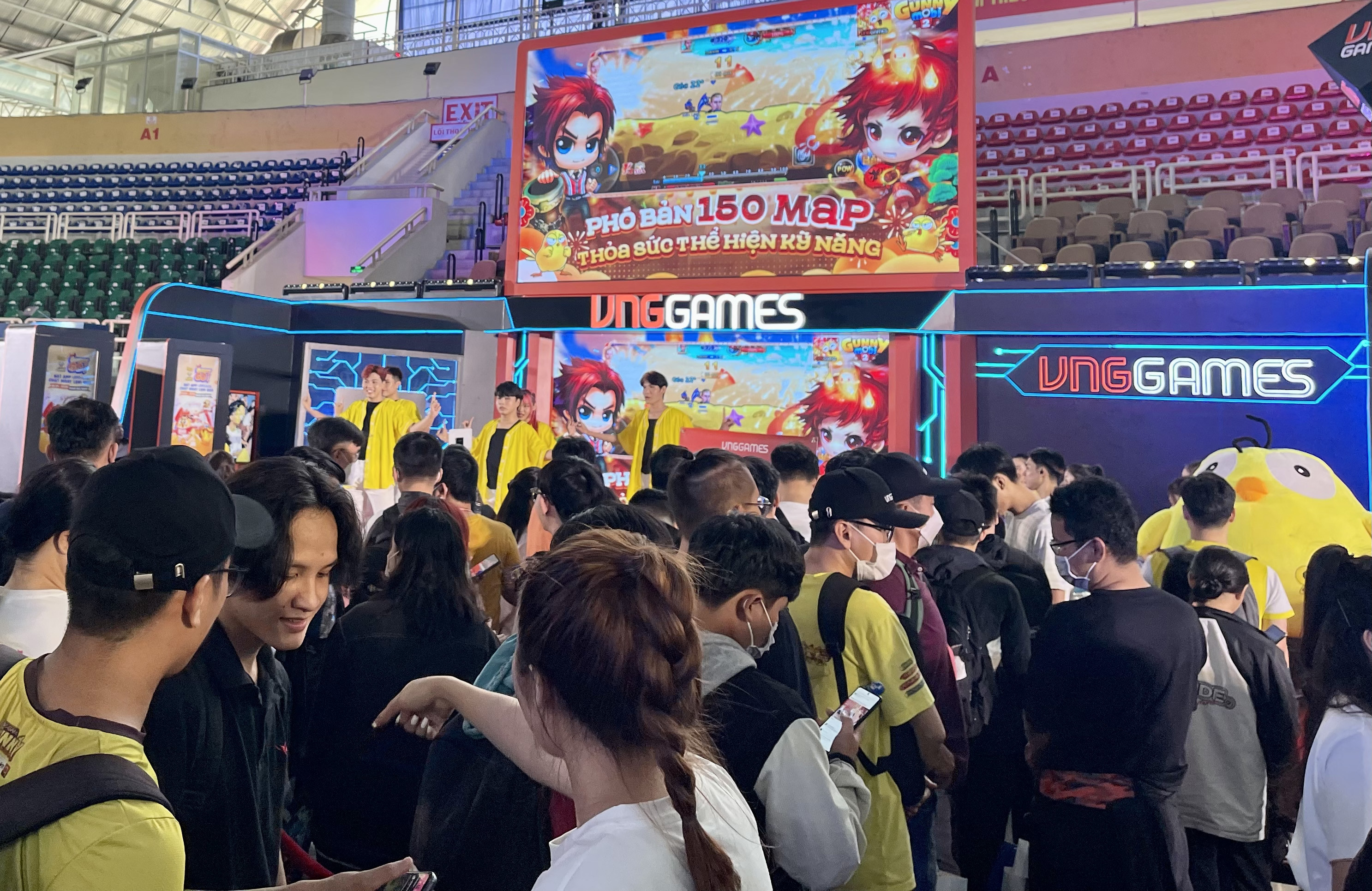 An important event of the gaming industry, GameVerse 2023, was organized several days ago. This was the first time that domestic game businesses had met in 15 years.
Le Quang Tu Do from the Authority of Broadcasting and Electronic Information (ABEI), said gaming is a global industry. Developed countries, including the US, Japan and South Korea, all have paid high attention to developing the industry.
In recent years, Vietnam's gaming industry has gained initial achievements, especially in production. The industry has high-quality human resources: one programmer can undertake many stages. Just several workers are enough to produce and deploy one game.
However, according to Do, the members of the Vietnam's gaming industry 'do not go together'. Game developers, over the last 10 years, have been 'going alone', 'everyone for himself', and they have been trying to go as fast as possible.
But only a few large firms can go fast and reap fruit, such as VNG and VTC, while the remaining firms have faced difficulties.
The Ministry of Information and Communications (MIC) has granted licenses to 200 gaming firms, but there are only 30 operating firms.
Meanwhile, there are still unreasonable regulations which have not kept up with the rapid development of the game industry.
Recently, the Ministry of Finance (MOF) has said it wants to impose a luxury tax on games. MIC has called on MOF to exclude games from the list of products and services subject to luxury tax, because gaming is an industry that needs to be nurtured, not an industry that needs to be taxed to regulate incomes in society.
According to Do, under the 2022-2027 game development strategy, MIC aims to raise the revenue of the game industry to $1 billion from the current $600 million; increase the number of firms; gather together game developers to boost Vietnamese game production; join forces with schools to produce workers for the gaming industry; and organize more game events, both of a domestic and international stature.
The optimal goal set by MIC is developing gaming into a technological field of the digital economy.
Sharing the same view, Nguyen Ngoc Bao, general director of VTC, said it is necessary to consider gaming a digital economy which needs to be fostered.
Citing examples in eSport, Bao said in 2022 revenue from eSport reached $1.4 billion and there were 532 million followers. The revenue from games accounted for 10 percent, while the remaining 90 percent was from sale tickets, digital marketing, and sale of broadcasting rights on platforms, and sponsors.
If gaming is seen officially as a business field, a new type of career will be created. By that time, it will be necessary to produce a workforce for the field and boost supporting business fields.
La Xuan Thang from VNG said it an industry full of opportunities. However, Vietnam just ranks fifth in the Southeast Asian market, though the potential is great with 54.6 million people playing games on mobile phones.
In recent years, eSport has developed rapidly in Vietnam and has been included in many official sports tournaments in the region and the world.
The game industry needs a push from the government to develop like other regional countries. In Singapore, for example, the country's gaming association is supported by three government agencies, including the national tourism administration, media development agency and the national business agency. The country hosts many game and eSport events.
Meanwhile, in Indonesia, a portion of VAT (value added tax) collections is used for re-investment in game and digital content, and independent studios. Small game firms can access this source of capital.
Prejudice and fairness
There is a need to eliminate the prejudice about the game.
To many Vietnamese, games are harmful, especially to children, and are considered as a kind of drug. They believe that games are the reason behind many social evils.
Bao of VTC said it is necessary to prove that games can help settle many problems in life. Games, for example, help develop graphics, content creation and education. In China, for example, games are used to teach history.
Van Anh