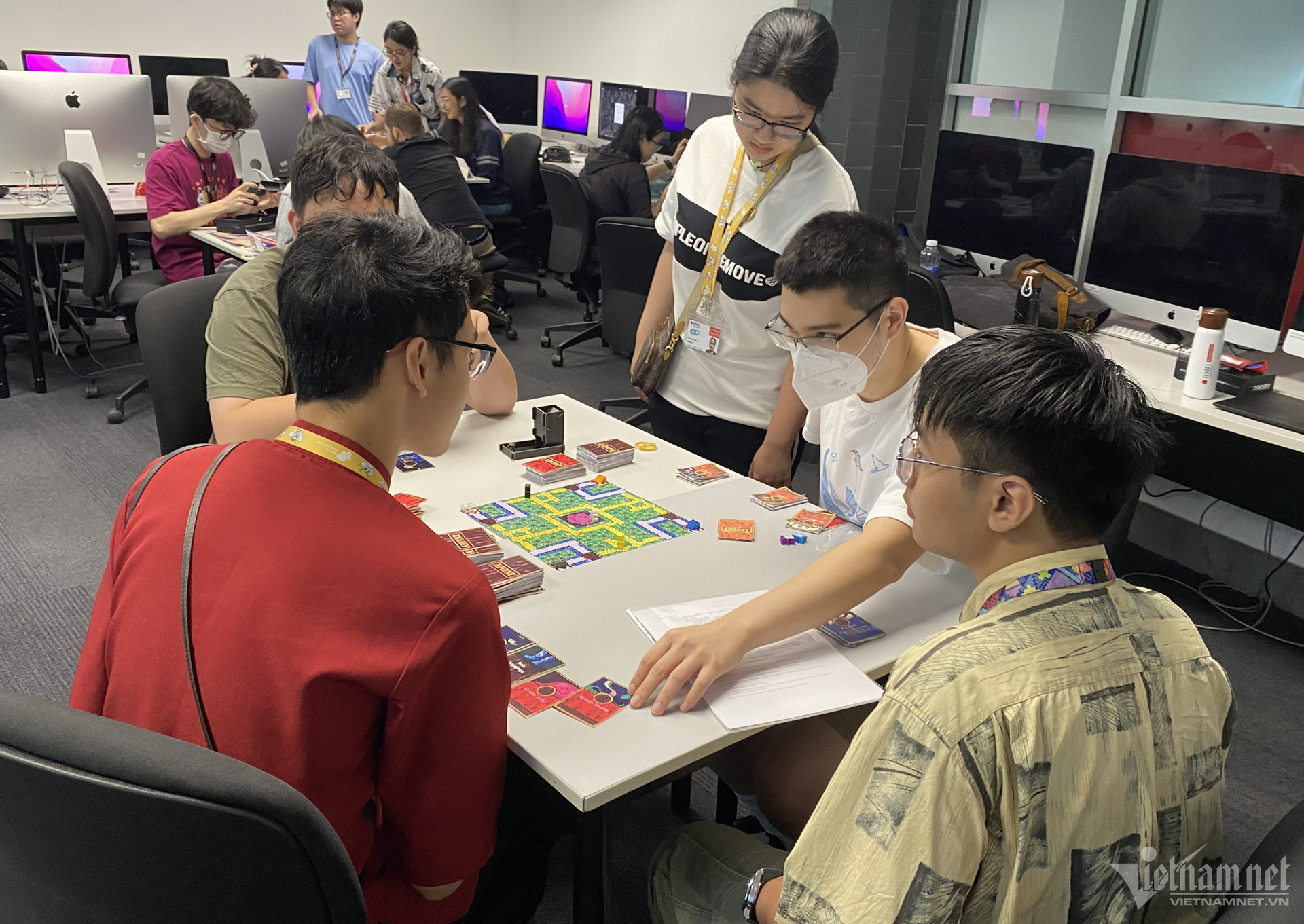 Vietnam's gaming industry is mushrooming. In 2020, the total revenue of the industry reached VND12 trillion, or $530 million, a two-fold increase compared with 2015.
Vietnam was among the top 10 game distributors in terms of downloads in Southeast Asia, Australia and New Zealand, according to the App Annie report 2021.
The study also pointed out that Vietnam was a big game center in Southeast Asia with 430,000 game programmers who work for many domestic and foreign game firms.
However, Vietnamese gaming studios design very few original new games that can satisfy international standards.
A survey by LacBird, a startup specializing in researching users' experience and developing technology apps, found that most game studios in Vietnam are only outsourcing.
They mostly do things related to graphics processing, game programming or game cloning. This leads to a lack of game designers who have the skills to create complete, impressive and original games from A to Z.
In other words, Vietnam doesn't have many game designers, but has many game programmers.
Many Vietnam's games are created by game programmers who lack out-of-the-box thinking, which explains the lack of innovation and creativity of the products.
By focusing on cloning and software outsourcing, many game studios can make money quickly, but this does not help them make a breakthrough in the global market.
The research team from RMIT, including Renusha Athugala PhD, Hoang Bao Long MA, and Christian Berg MA, said that Vietnam needs more game designers with high creativity.
In other words, Vietnam needs to make an investment in training and developing workers capable of seeking and solving problems well. This will help Vietnam's gaming industry become a pillar of the digital economy in the future.
As experts who once worked in the gaming industry and now are lecturers in game design and interactive media, they found that an obstacle that Vietnamese game developers have to overcome is the mindset of only game production.
The 32 interviews between LacBird and representatives of game studios, from small to medium scale in Hanoi and HCM City, found that most designers face difficulties in the first stage – seeking ideas.
They tend to seek games which sell well on app stores with a high number of downloads, and then spend time and money to copy those products.
In many cases, they just clone the products and just change the graphics and sounds.
This mindset of mass production is the result of a strategy on following the path of software outsourcing firms, which has affected innovation and creativity.
If Vietnam wants the gaming industry to become a part of the global gaming industry as well as create original games, it is necessary to change the mindset from game production to game design.
"Designing here includes creative thinking, ideation, imagination and planning, problem solving, critical and analytical thinking, research and evaluation."
There are great potentials for Vietnam's gaming industry to become an important pillar of the digital economy and gain a dominant position in the global game market. In order to do this, Vietnam needs to focus on creating game designers who are well trained and equipped with necessary skills and the capability to get adapted with developing technologies and market trends.

Van Anh