Hai Duong suspends waste treatment plant project

Hai Duong Province has decided to suspend a project to build a waste treatment and power generation plant in Luong Dien Commune, Cam Giang District, according to the leader of the provincial Department of Planning and Investment.
Hai Duong people oppose waste-to-electricity plant
Hai Duong province okays US$44mil. waste-to-energy plant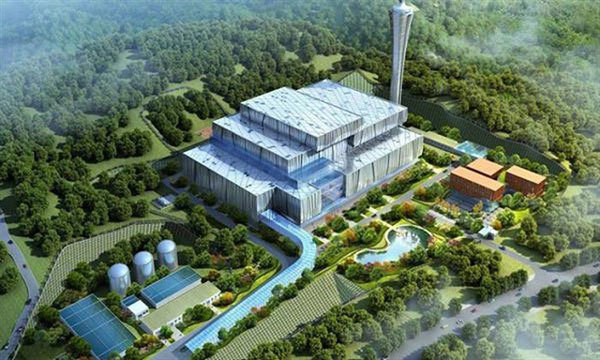 A rendering of the suspended waste treatment and power generation plant in Cam Giang District, Hai Duong Province. — Photo dantri.com.vn
The project, which was in the site clearance and compensation phase, was halted because of environmental issues and opposition from local residents, the official told Dân Trí online newspaper.
On Monday, provincial Party Secretary Nguyen Manh Hien held a dialogue with Party members and representatives of commune residents on issues related to the project, which was approved for investment by the provincial People's Committee.
He said the project was carefully considered by the province with the goal of minimising environmental pollution.
However, local Party members were still concerned about the distance from the proposed location of the plant to residential areas and potential environmental impacts.
The project also did not receive support from local residents, Hien said. The newspaper reported that many residents said the plant would be too close to residential areas, schools and spiritual sites.
Hai Duong People's Committee has asked relevant agencies and the locality to choose another location for the plant that will protect the interests of residents. It has also asked the locality to consider investors' proposal to raise the capacity of the plant from the initially approved level of 500 tonnes of waste per day to 1,000 tonnes.
The plant, which was expected to deal with waste for Cam Giang District, had a total investment of US$45 million.
VNS