Joggers need better online social network
Despite encouraging achievements, development of a domestic social network for Vietnamese joggers has been below expectations.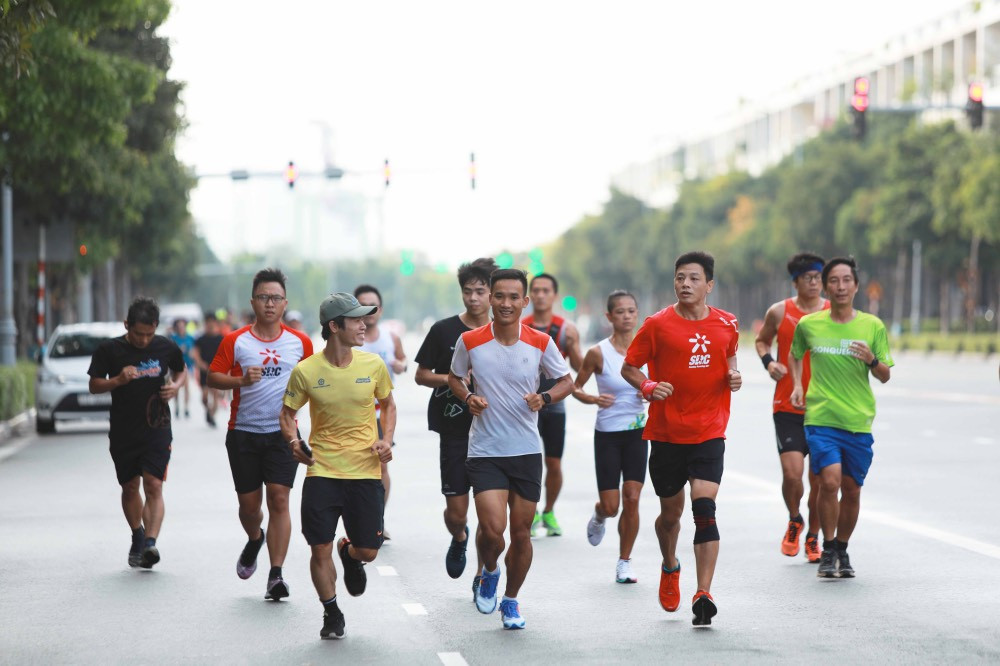 UpRace, an online race for joggers, was launched on October 28. The project developers hoped that it would become a popular social network for those with a passion for jogging. However, the number of users remains modest.
The UpRace tournament will last 21 days. Joggers can participate in the tournament from anywhere. They only need a device that recognizes their records, such as smartphones and smart watches. For every kilometer, sponsors will contribute VND1,000 to charity.
In 2018-2021, through this event, sponsored by VNG Corporation, VND 20 billion was contributed to five social organizations. UpRace has 240,000 members, which makes it the most influential online jogging project in Vietnam.
In 2018, Le Hong Minh, CEO of VNG, set the goal of having 1 million UpRace tournament participants after five years (by 2023) but as reported by the organizing board, there are 300,000 participants in this year's event.
According to observers, favorable conditions exist for UpRace to develop users. First, walking and jogging are easy to implement. People just need to wear sports shoes anywhere. Second, the charity purpose of the race prompts large businesses, schools and groups of people to call on people to participate. The required speed of 4-15 minutes per kilometer is within reach of every jogger.
Experience shows that UpRace can attract a high number of participants within 21 days. After that, it is not easy to retain users and persuade them to continue using the app.
VNG set an ambitious plan to turn UpRace into a social network for joggers in the near future, which not only helps people practice exercises, but also connects community participants.
However, Nguyen Duc Khanh, Chief Technical Officer of UpRace, said that many factors are needed to turn UpRace into a popular jogging social network with 1 million users.
Physical exercise and sports are not essentials, so it is difficult to attract users. The pandemic over the last two years led to a limited number of joggers, though the figure has begun increasing.
At present, Strava remains the most popular social network in terms of jogging and cycling. The advantages of the platform are that it started early and has powerful technology.
However, UpRace believes it has its own advantages. The social network is an open platform, which Strava lacks.
Duy Vu