Land fever: speculators spread rumors to push prices up
Land prices recently soared by VND30-50 million per square meter in some places, but the number of successful transactions was modest.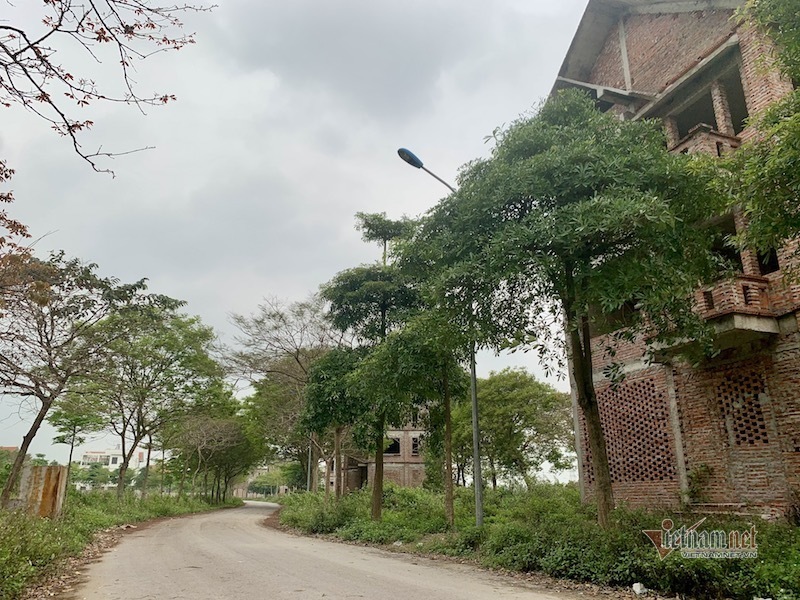 The Ministry of Construction (MOC) recently released a bulletin about the first quarter real estate market based on local authorities and agencies' reports.
The ministry said the basic indexes of the real estate market, including supply, number of transactions, investment capital, credit, and enterprises' operations remained stable. Only the index about real estate prices showed heavy fluctuations.
The prices increased considerably in Q1 and land fever was found in some areas in provinces and cities.
The land prices soared in Hanoi (the districts of Dong Anh, Dan Phuong and Thach That), HCM City (Thu Duc City), Hai Phong (Thuy Nguyen district), Bac Ninh province (Tu Son Town), Ninh Binh province (Gia Vien district), Binh Thuan (Phan Thiet City and La Gi Town), Binh Phuoc (Hon Quang district) and Quang Tri province (Gio Linh district).
In Hanoi, the land prices in some suburban areas that are expected to be upgraded into inner-city districts, according to market analysis firms, rose by VND30-50 million per square meter. In the areas of Son Tay, Hoa Lac, Thach That, Hoai Duc, Dong Anh, Gia Lam and Long Bien, the prices increased by 20-30 percent.
In HCM City, the prices in Thu Duc City have been increasing steadily for many months, since the news about the establishment of Thu Duc City was released.
On Nguyen Xien, Nguyen Phuoc Thien, Hoang Huu Nam and Nguyen Van Tang Roads, the prices of road-front land plots were quoted at VND100 million per square meter. In Truong Tho Ward, the price soared from VND40-50 million per square meter to VND70-90 million.
The sharpest price increases were seen in Quoc Oai (+20 percent), Ba Vi districts (+45 percent) of Hanoi, in Hoa Binh (46 percent), Bac Ninh (20 percent) and Hung Yen (26 percent).
However, the ministry pointed out that there were few official transactions.
In most cases, buyers paid a deposit for land plots and re-sold the land plots soon after they found other buyers who accepted prices which could bring profits.
In the land fever last March in Ha Long City in Quang Ninh province, local authorities said that speculators, Ho had worked together had a hand in it.
The speculators quietly bought land at projects at low prices. After hearing the news about urban development planning, they spread rumours among the public in order to push up the land prices within a short time, creating artificial demand for land. The market became scorching hot and prices escalated every day.
Some transactions of land in these hot areas were carried out by the speculators themselves.
MOC affirmed that land price escalations had occurred in some localities but lasted a short time only before the local authorities took action to force prices down.
The local authorities released official information about public investment projects and urban development planning (investment in an airport in Binh Phuoc, the administrative center planning of Thuy Nguyen district in Hai Phong and land price adjustment for areas in Da Nang), while warning people against false rumors from speculators.
Mai Van Phan, Deputy General Director of the Land Administration General Directorate, at a press conference in late April, confirmed that land prices started going down after local authorities provided official information about land use planning.
Land allotments for sale
MOC warned about risks of purchases of foundation soil which need intervention from state management agencies. It is necessary for ministries and branches, and local authorities, to tighten land management to prevent land fever from spreading to other areas, which could create a real estate bubble.

The basic indexes of the real estate market, including supply, number of transactions, investment capital, credit, and enterprises' operations remained stable. Only the index about real estate prices showed heavy fluctuations.
MOC said it needed to complete the legal framework on publishing information about housing and real estate market.
The Ministry of Natural Resources and Environment (MONRE) is expected to complete legal documents on agricultural land and forestry land use, to prevent illegal land transfer and the use of land for wrong purposes.
The State Bank of Vietnam also needs to tighten control over capital flow into the real estate sector to avoid risks and prevent the use of capital provided to fund production and business for real estate trade.
To recent the spread of rumors, local authorities must publicize information about the real estate market, urban development planning, infrastructure development projects, large real estate projects, and thecmerger and upgrading of administrative units.
It is also necessary to take drastic measures to prevent the sale of land allotments in areas without investment licenses and completed infrastructure systems.
Relevant agencies need to join forces to control the repeated purchases and re-sale of the same properties by real estate brokerage institutions and individuals.
Meanwhile, the HCM City Real Estate Association (HOREA) has proposed to the Prime Minister that very high taxes be imposed on the selling and transferring of real estate in the first years after purchase, and then a high tax in the following years. 
Thuan Phong

The Ministry of Natural Resources and Environment has told local authorities to inventory land and report on land use. 

The plan to turn some suburban districts in HCM City into inner districts is only on paper but it has triggered a new land fever in localities.