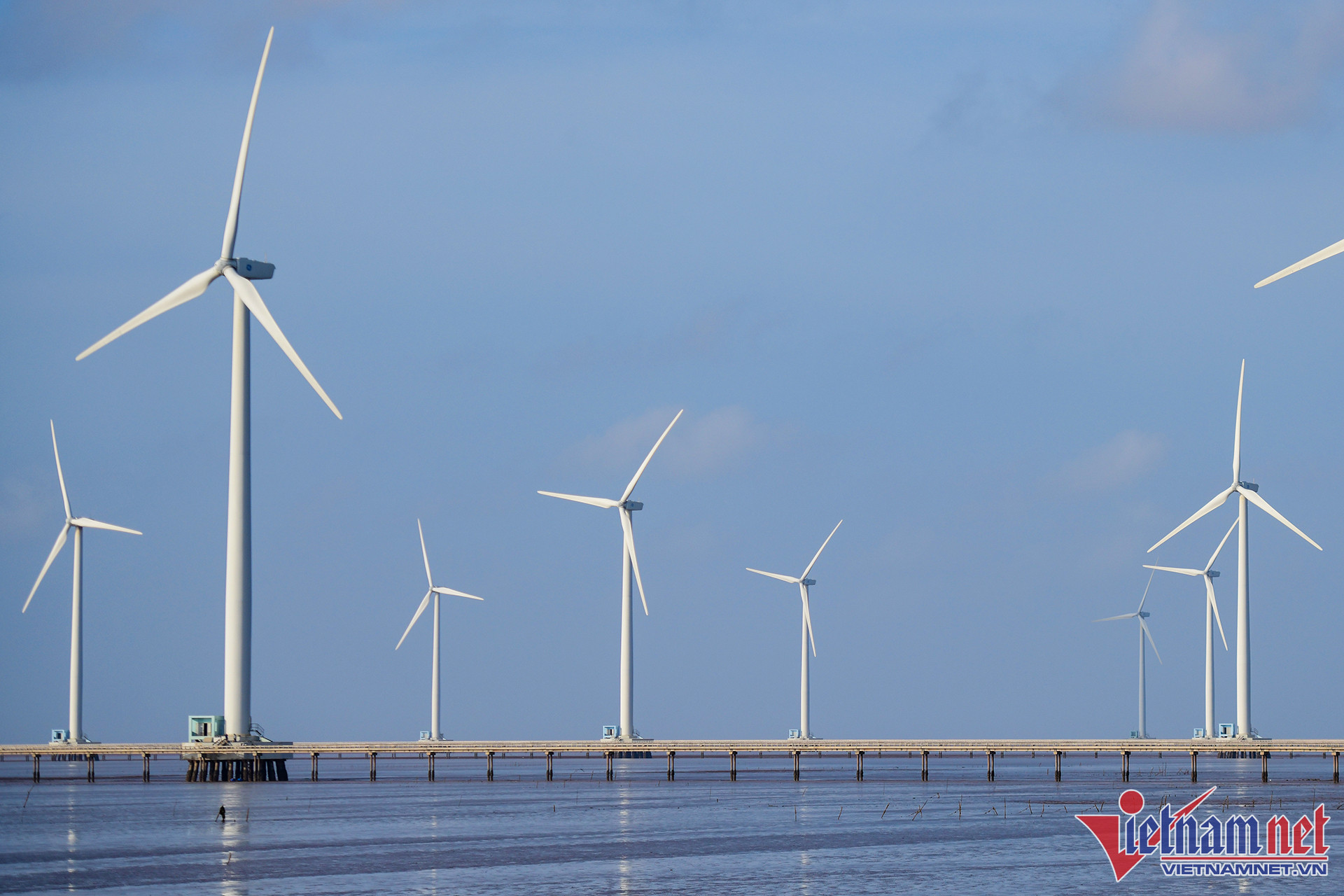 On March 15, the Electricity Regulatory Authority under MOIT released information that 36 wind and solar power developers have proposed fixing problems in setting up an electricity pricing mechanism applied to transitional solar and wind power projects.
The developers believe that policymakers seemed to be too hasty when issuing Decision 21 (that sets the price framework for transitional solar and wind power projects), and that the policymakers skipped the inspection and opinion collection stages.
The assignment to EVN/EPTC to determine prices and the use of the proposed results without independent consultants do not fit real practice. Meanwhile, EVN's calculation method is also believed to be unreasonable and not objective.
On this issue, the Electricity Regulatory Authority explained that MOIT many times reported to the Prime Minister about the mechanisms for transitional wind and solar power projects. MOIT also issued Circular 15 stipulating the method of building electricity generation price framework.
In addition, an independent consultancy council in charge of collecting opinions about the electricity generation price framework for transitional projects was established in accordance with MOIT's Decision 2334 dated November 7, 2022.
The council has nine members who are specialists in the fields of power, pricing, finance and state management in energy.
The consultation with experts and agencies was conducted from November 20, 2022 to November 30, 2022.
Therefore, the drafting and issuance of Decision 21, as affirmed by the Electricity Regulatory Authority, on the wind and solar power price framework for transitional projects is in accordance with required procedures.
According to MOIT, materials provided by international consultancy institutions and the statistics from the Energy Institute, the Power Engineering Consulting JSC 1, 2, 3, 4, 5 and German GIZ showed that the investment rates of solar and wind power in the world have decreased sharply recently, despite the considerable increase in materials.
According to Decision 21, the ceiling prices for transitional solar power projects are VND1,185-1,508 per kwh, and the ceiling prices for transitional wind power projects are VND1,587-1,816 per kwh. The price levels are 20-30 percent lower than the 20-year FIT (feed in tariff) which was once applied.
In the petition, solar and wind power expressed their concern about legal problems and low financial efficiency which may drive them into loss and bankruptcy as the total investment capital of their 34 completed projects is VND85 trillion, of which VND58 trillion is from bank loans.
Luong Bang