Nha Trang school reopens after mass food poisoning case
ISchool Nha Trang reopened on Monday morning, a week after a mass food poisoning case left one student dead and hundreds of students and teachers hospitalised.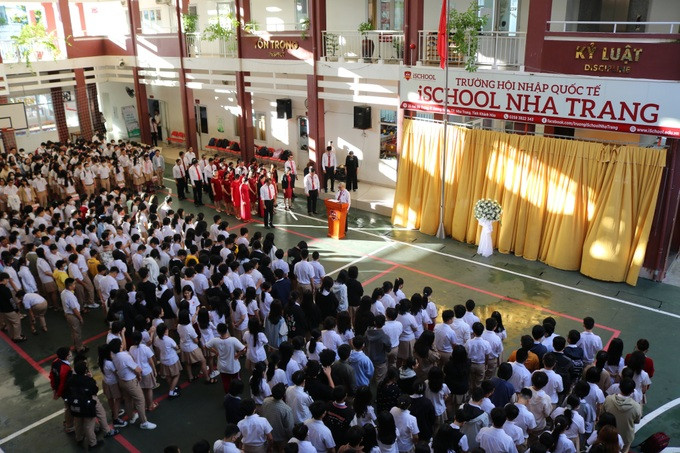 The whole school observed a minute's silence to honour the first-grade student who died in the tragedy.

Speaking at the meeting, the school headmaster, Pham Huu Binh apologised to teachers and students. He pledged that this would never happen again.

Binh also announced that the school would organise half-day classes in the next two weeks and there would be no boarding services. During this time, the school would invite doctors to continue monitoring the health of students and teachers affected by food poisoning.

Binh also shared that they would soon find another food provider for the school meals and would insist that the origin and quality of the meals be documented.

The mass food poisoning case occurred at the school on November 17 after students and teachers were given a meal of chicken rice, egg sauce, chicken salad, fried chicken wings, soup and cakes.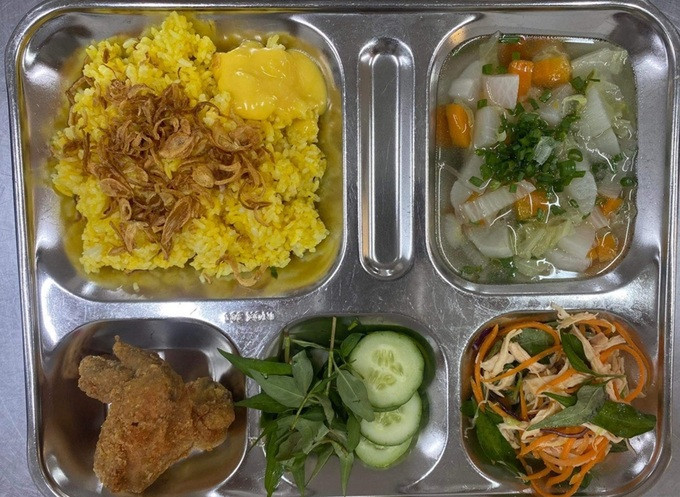 The food served to teachers and students during lunch on November 17.
Several hours after the meal, many showed clinical symptoms of food poisoning infections such as abdominal pain, diarrhoea, fever, vomiting, and nausea, and they were immediately taken to local hospitals. A total of 662 students and teachers were hospitalised. One student died due to serious illness.
Results from Nha Trang's Pasteur Institute of the samples taken from the foods found some bacteria including Salmonella spp, Bacillus cereus, Escherichia coli in the chicken wings. The Bacillus cereus bacteria was also found in the fish sauce served that day.

ISchool Nha Trang is part of the ISchool chain of international schools. Besides Nha Trang, the chain has also developed schools in many other localities nationwide.
Source: Dtinews