According to the Vietnamese environment monitoring app PAM Air, Son Tay Town in Hanoi and Mai Son District in the northern mountainous province of Son La saw the most serious air pollution on April 5 with an Air Quality Index (AQI) of 310 and 333 respectively.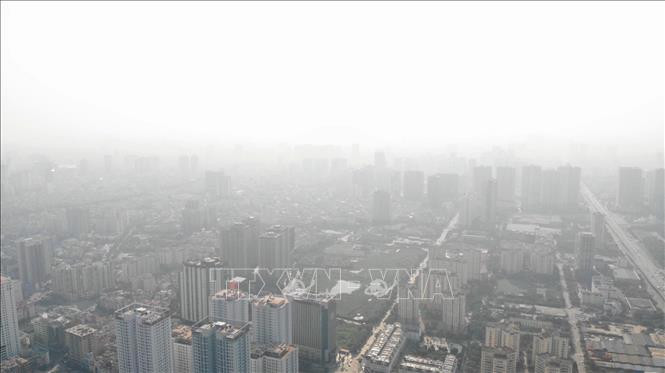 Illustrative photo by VNA

Seven other spots in the region had an AQI of 201-300 on the day, including Him Lam Secondary School and Muong Phang Commune in Dien Bien Province; Na Bai and Phu Mau villages in Son La Province; Hoa Sen Nursery School in Hanoi's Ba Dinh District and Ha Nam Province's library.

Because of the air pollution, lots of schools in Son La and Hoa Binh have held their usual outdoor activities indoors instead to ensure their student's health.

Many other areas in the northwestern region had an AQI of between 168-211.

An AQI of 101-150 is rated as 'Unhealthy for Sensitive Groups', while the 201-300 range is seen as 'Very Unhealthy'.
Source: Dtinews