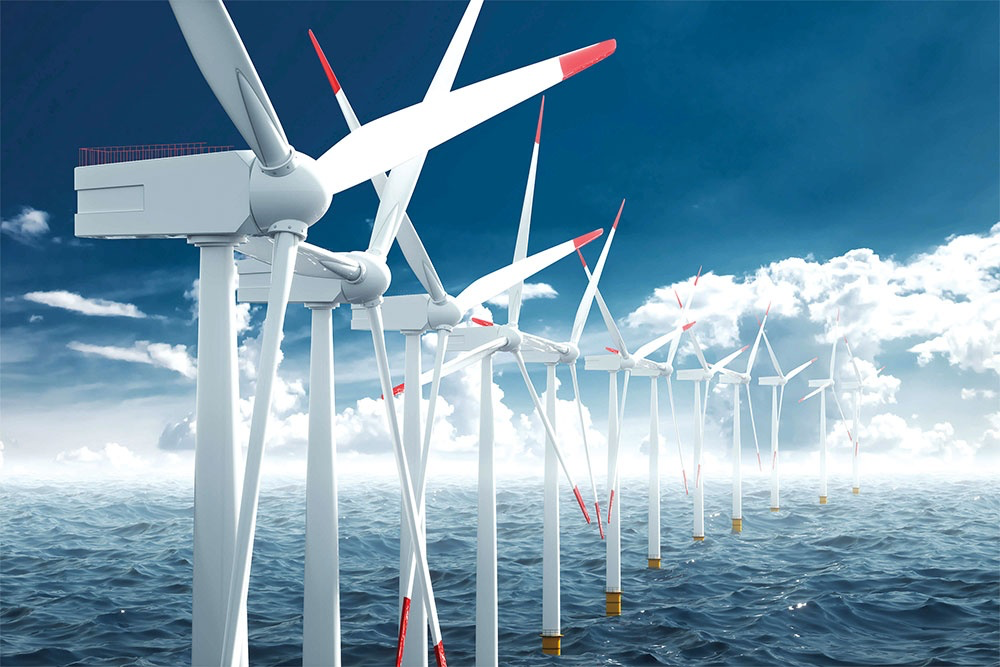 The objective of the Power Development Plan VIII (PDP8) is to aggressively develop renewable energy sources for electricity generation. By 2050, the proportion of renewable energy is projected to have reached 67.7-71.5 per cent.
On May 15, the prime minister signed Decision No.500/QD-TTg, authorising the National Power Development Plan for 2021-2030, with a vision to 2050.
The PDP8 establishes the objective of assuring national energy security in accordance with the needs of socioeconomic and industrial growth, and includes projects connecting the power grid with neighbouring countries.
Alongside this, it aims to successfully implement an equitable energy transition, constructing intelligent infrastructure and advanced power system management in accordance with the trends of the green transition. It focusses on reducing emissions through technological advances and developing a comprehensive energy ecosystem founded on renewable and new energy sources.
It will ensure national energy security by supplying sufficient electricity for the country and help achieve the socioeconomic development target of an average GDP growth rate of approximately 7 per cent per year over the 2021-2030 period and approximately 6.5-7 per cent on-year over the 2031-2050 period.
By 2030, the reliability of the electricity supply is hoped to rank among the top four countries in ASEAN, with an electricity access index among the top three. In addition, half of all office buildings and residential dwellings will use self-produced and self-dissipating rooftop solar power (for on-site consumption, not for sale into the national electricity system).
The PDP8 targets reducing greenhouse gas emissions from power generation to between 204 and 254 million metric tonnes by 2030 and 27 to 31 million MT by 2050. It aims to achieve peak emissions of no more than 170 million MT by 2030 and ensure that international partners fully implement their Just Energy Transition Partnership commitments.
In terms of the growth of the economic system and renewable energy services, it is anticipated that by 2030, two inter-regional renewable energy service centres will be established to facilitate electricity production, transfer, and consumption.
By developing renewable energy sources and producing new exportable energy, the export capacity will reach between 5,000 and 10,000MW by 2030.
The PDP8 also covers plans for creating power grids and linking them with other countries in the region, as well as the orientation of rural electricity development.
The total estimated investment for the development of power sources and transmission grids for the 2021-2030 period is $134.7 billion. For the 2031-2050 period, the estimated capital is set at $399-523 billion, of which the investment in power sources accounts for approximately $364-511 billion and that for transmission grids stands at roughly $35-39 billion.
According to the approved decision, the Ministry of Industry and Trade is responsible for ensuring that the data, documents, diagrams, maps, and databases in the planning dossier are accurate and consistent with the content of the planning decision.
Source: VIR