It has only been in development for nearly 10 years, but the traditional weaving mat from uzu trees in Tan Chau (An Giang province) is still developing well thanks to the combination of production model associated tourism.
In addition to traditional projection products, the facilities have actively seized the tourism market with many handicraft products made from uzu materials such as bags, briefcases, belts, sandals, tablecloths, to meet the demand of visitors. With the support of capital and policies of the local government, the uzu mat weaving industry in Tan Chau is considered as one of the good models to develop traditional trades for the Mekong Delta.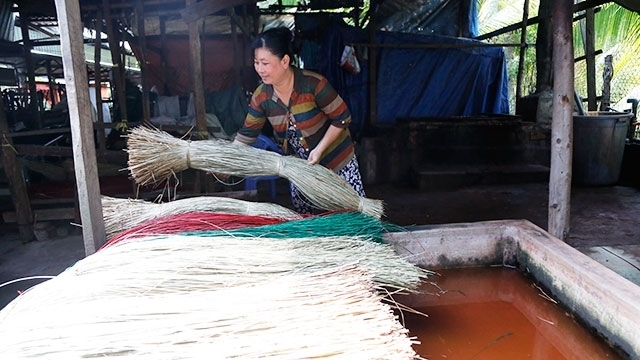 Processing stage of raw materials.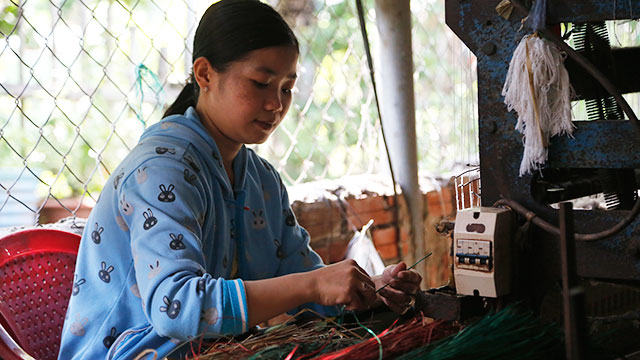 Mixing colours for a mat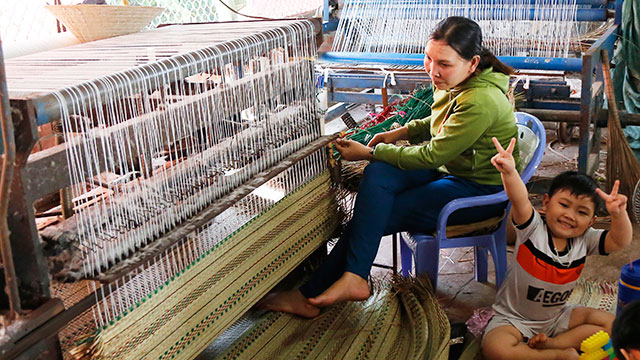 Many families have a stable income from mat weaving.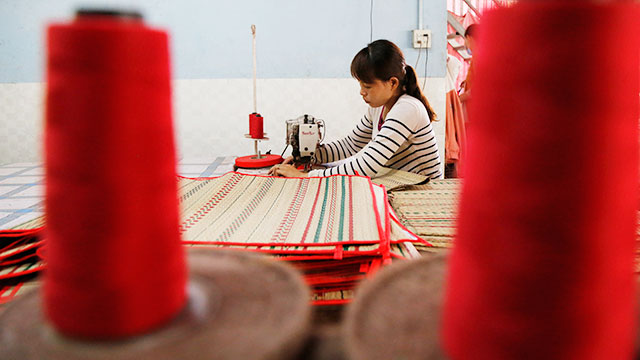 Sewing edges to make the mats more durable.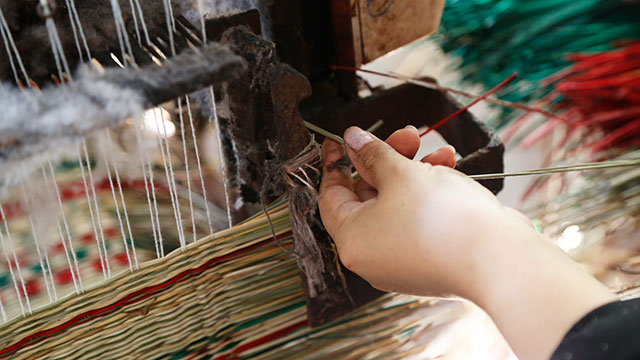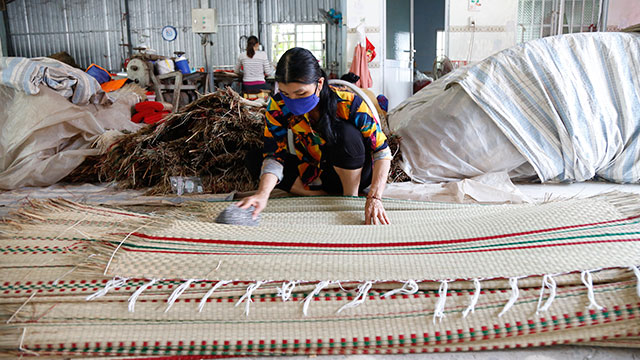 Every day, Tan Chau Long facility produces nearly 200 samples of all kinds.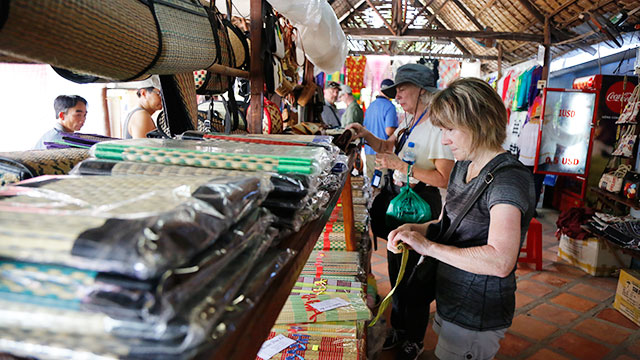 Foreign tourists prefer products made from the uzu tree.
Khieu Minh (Nhan Dan)

Brocades are typical weaving and sewing products of the Tay people in the northern mountainous province of Cao Bang. 

Brocade weaving, an age-old craft of the Van Kieu – PaCo in the central province of Quang Tri, has faded into obscurity due to the commercial production of modern fashion.