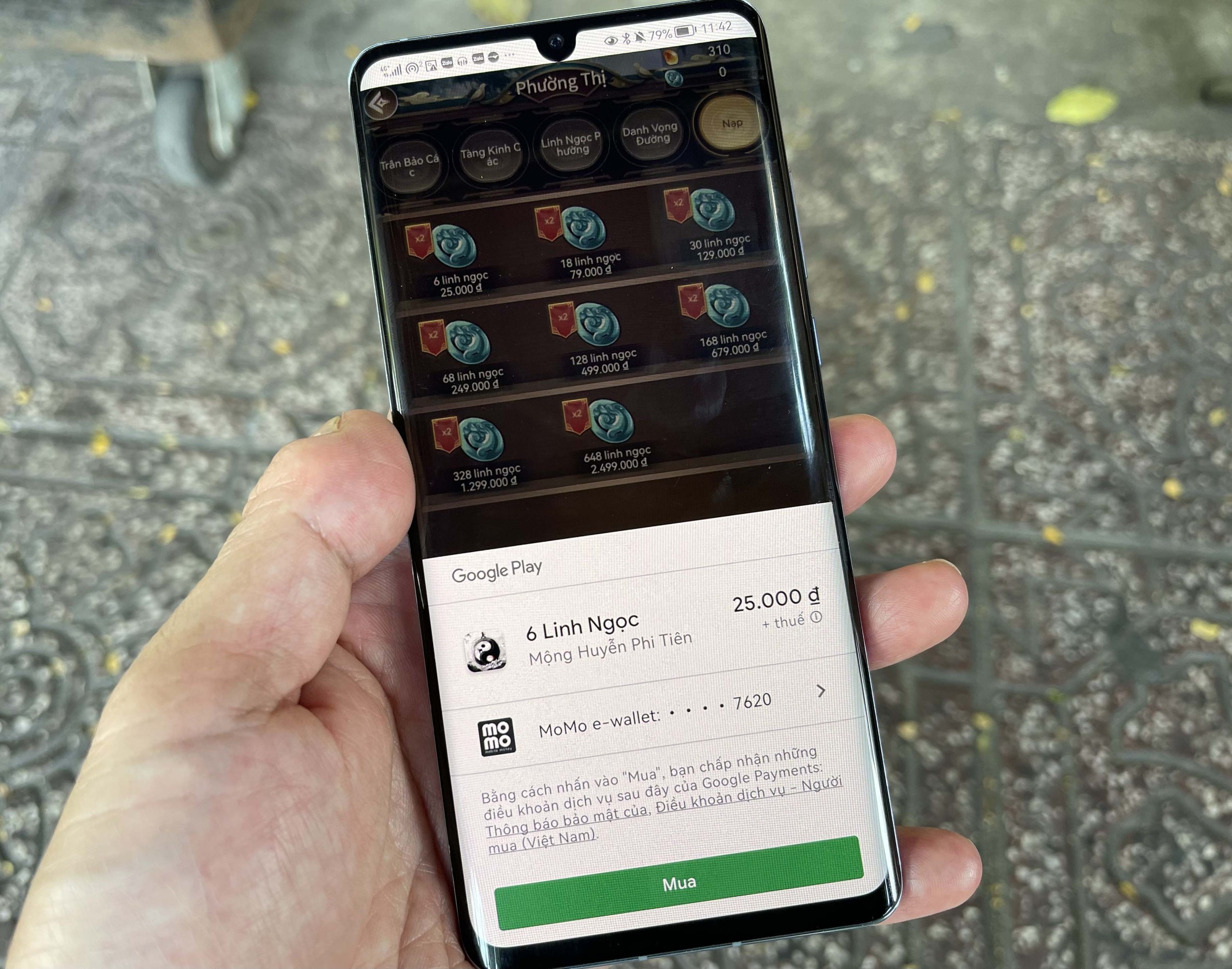 According to the Ministry of Information and Communications (MIC), Google has removed 294 gambling games, gift exchange games, violent games and unlicensed games in Vietnam, and Apple has removed 90.
However, the number of unlicensed games and games violating the rules on the platform's DNA has not decreased, but there has been a sign of an increase.
Users in Vietnam can access Google Play and Apple Store to be able to access hundreds of unlicensed games of foreign companies, mostly Chinese, such as Souland Reload, Blade Idle, Moster & Puzzles: Got Battle, Last Day on Earth: Vuvial and Blood&Legend: Dragon King Idle.
According to a domestic game distributor, Chinese distributors can bring games directly to Vietnam without having to ask for licenses from Vietnam's management agencies because AppStore and Google Play have changed their discount policies.
Google, for example, has lowered the commissions in its app store to 15 percent applied to developers collecting the first $1 million every year. Apple has taken a similar move. The developers with annual income from AppStore below $1 million have to pay 15 percent. The commission previously applied to both the app stores was 30 percent.
Another reason, according to the distributor, is that the payment method for the games available on the app stores has become simpler. In addition to credit cards, players can also make payment via MoMo e-wallet on both AppStore and Google Play. Most recently, Shopee Pay has also connected for payments on AppStore.
"Previously, Apple and Google's app stores only allowed payment via credit cards, while the number of Vietnamese using this card for payment for games was very small. Therefore, Chinese distributors did not pay much attention to app stores, but cooperated with domestic distributors. But nowadays, MoMo and Shopee Pay have many users and payment is more convenient," he explained.
"That is why Chinese unlicensed games have been flooding Vietnam recently," he said.
According to the distributor, when distributing one game on the app store, the revenue from payment via credit card is insignificant, just 5-7 percent, while the revenue via MoMo is 60 percent.
The low commission of 15 percent, plus the support of many e-wallets make it evident for Chinese companies to choose to distribute unlicensed games on app stores instead of cooperating with domestic game distributors.
Distributors no longer can buy games and bring to Vietnam for distribution easily as they did in the past, because Chinese games would find it more profitable to distribute on app stores.
Le My