Pristine Island in Kien Giang untouched by tourism

When visiting Kien Giang Province's pristine Hon Mau Island, travelers can hang out with the genial fishermen and enjoy fresh seafood and beautiful beaches.
Discovering stunning Nam Du archipelago
Pristine and splendid beauty of Nam Du Archipelago
Image: Summer paradise on Nam Du Islands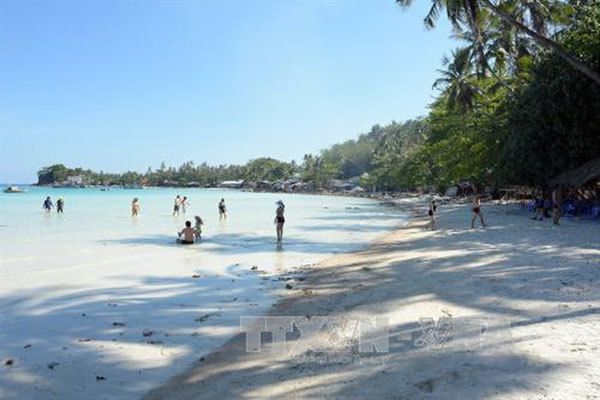 Pristine Hon Mau island is home to genial fishermen, fresh seafood and beautiful beaches. — VNA/VNS Photo
Hon Mau is one of 21 islands in the Nam Du Archipelago, about 90 km from the mainland. The 200-hectare island is home to 120 families, most of whom fish for a living.
More often than not, you will find yourselves wandering along the narrow streets around the centre, where the fishing families' houses are located.
The island is known as the "raw pearl" because of its pristine landscape untouched by tourism.
In the early morning, visitors can see fishing boats return to shore with all kinds of seafood.
To get here, take a bus from HCM City to Kien Giang Province's Rach Gia City for only VND250,000 (US$11). It will take about six hours. Flights from HCM City also go to Rach Gia Airport.
From Rach Gia City, take a boat to the Nam Du Archipelago. It will take about two or three hours.
VNS