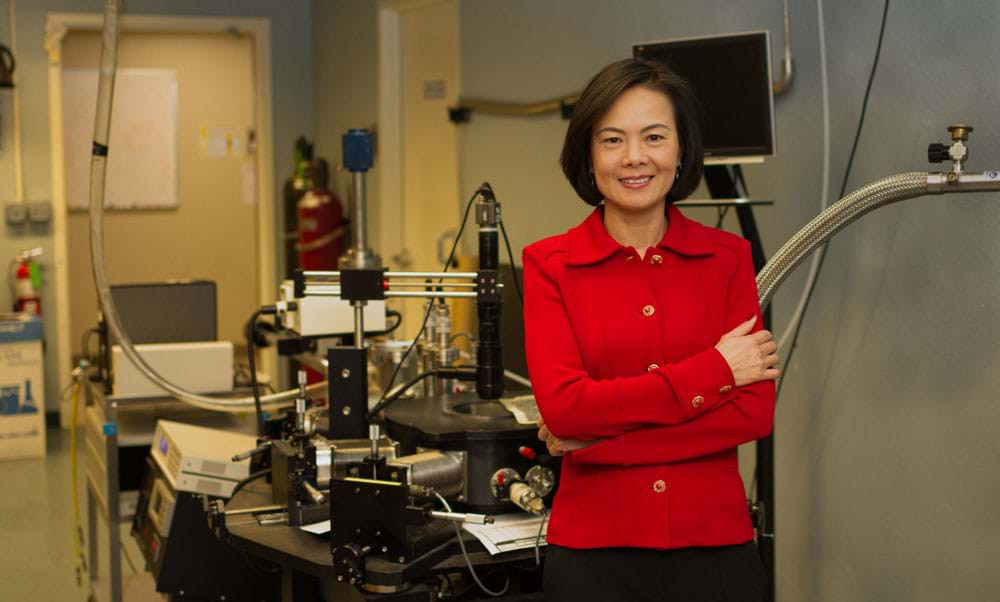 She spoke after being elected a member of the US National Academy of Engineering (NAE).
Quyen said promoting efforts to connect preeminent intellectuals with the Vietnamese science community and giving strong support to female scientists are her two major goals.
Please tell us about your feelings about being elected a member of NAE?
Honestly speaking, I never dreamed that I would become an academician of NAE one day. I feel very honored because this is recognition at the highest level for a PhD in engineering or a scientist after many years of creative and dedicated work.
Have there been any changes in your research work after becoming a member of NAE?
There have not been many changes in my daily work. However, an NAE member has more responsibilities and obligations than a normal scientist. My responsibility not only relates to daily work such as conducting research or teaching, but also responsibility to the whole society.
I will continue to support the promotion of training and research in the STEM field and the participation of women in science and technology, as well as support young scientists, especially the ones in developing countries.
I will also cooperate with private investors and policymakers to implement policies that can create a positive impact and change in society.
As the co-founder of VinFuture Prize Pre-screening Committee, you have had an online seminar calling for nomination of nearly 100 scientists in the world. Is this a part of the social responsibility that you just mentioned?
VinFuture Prize has experienced two successful seasons and it has helped a lot of people, especially scientists, know about Vietnam. One of the major activities of VinFuture Fund is helping connect scientific brainpower all over the globe, so they can join forces to solve practical problems and bring better life to humankind.
I want to create connections between the members of NAE and VinFuture prizes, so that we can receive more quality nominations from academicians who have done groundbreaking work.
Do you have any specific research or cooperation plans in Vietnam in the time to come?
I have a big dream, which is to help Vietnam build the most modern infrastructure for research, because only the infrastructure can attract overseas Vietnamese scientists to Vietnam.
We can start with three bases, in Hanoi, central region and HCM City. I believe that this will help promote Vietnam's science and engineering. Now we need to persuade investors and the government to invest in such facilities.
Thien Lam