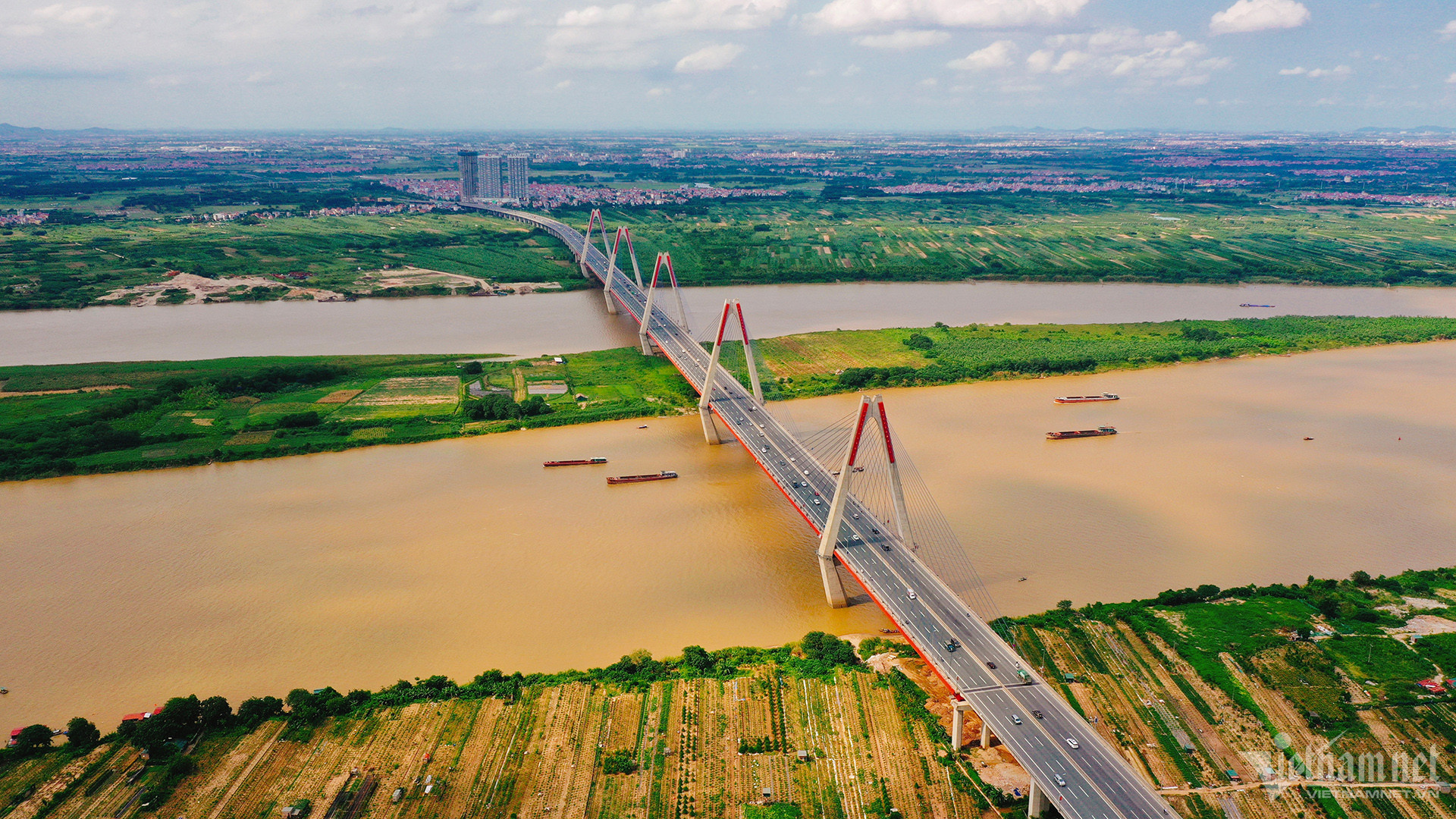 Under the urban area development plan by 2045, Hanoi will have two satellite cities, including the city in the northern part of the Red River. It will cover an area of 633 square kilometers in the districts of Dong Anh, Soc Son and Me Linh and have a population of 3.25 million by 2045.
The urban construction land reserved for the city in the north of the Red River will be 385 square kilometers with a population of 2.92 million. The outer urban area is 248 square kilometers with the population of 0.33 million. The new city of Hanoi will include 45 wards and 24 communes.
The area suggested for the center of the city in the north of the Red River is in the southern part of the Noi Bai International Airport, near large centers such as the National Exhibition and Trade Fair Center and Co Loa historical relic site.
The northern city is positioned as a city of service and international integration in association with the airport and international gateway of Noi Bai, the national economic corridor connected with the development axis of Nhat Tan - Noi Bai. In terms of characteristics and function, it will be a smart city.
In some areas of the city in the northern part of the Red River, multi-storey buildings will be allowed to developed. The construction works must be modern and green to help conserve and promote the value of the Co Loa relic site and Thiep River.
Nguyen Thanh Liem, Party Committee Secretary of Me Linh district, said planning development will be an important political task for many years.
"Me Linh is planned to develop in a sustainable way which lays down a foundation for it to develop into an inner district, or a city belonging to the capital city in the future," he said.
Dr Tran Ngoc Chinh, chair of the Vietnam Development Planning Association, said Me Linh district has a very important position and role in the development of Hanoi and the northern part of the Red River.
"No other district has such disadvantages like Me Linh: it is near the airport, has railways, highways and located along the Red River," Chinh said.
The northern districts of the Red River have national cultural heritage sites, which need to be conserved when re-planning the development of the region.
Quang Phong