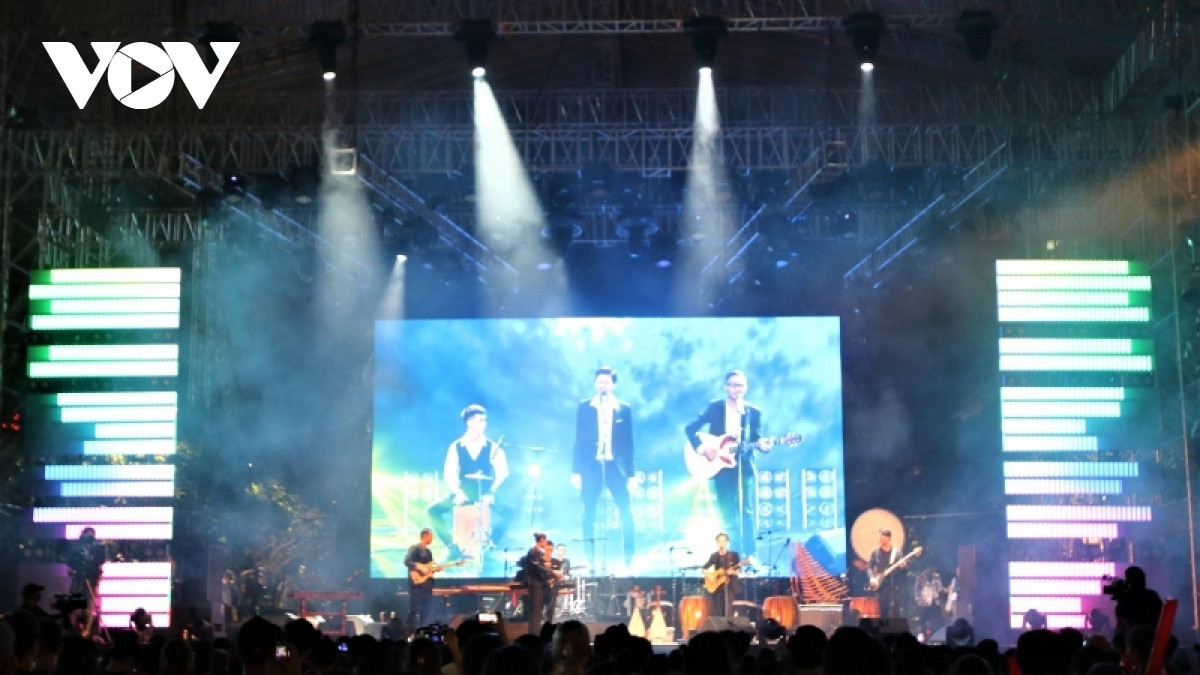 The opening ceremony saw Phan Thi Thang, vice chairman of the People's Committee of Ho Chi Minh City, emphasise that the southern city is striving to organise an annual international music festival that boasts both unique and youthful features, as well as international integration imbued with national identity.
She went on to express her hope that the function will serve to introduce international friends to typical Vietnamese cultural characteristics in terms of language, music, and artists
Simultaneously, the event will create a vibrant atmosphere in Ho Chi Minh City during the remaining days of the year, thereby creating favourable conditions for the public to enjoy a range of impressive performances put on by local and foreign artists. Another benefit of the function will be to help local audiences gain exposure to a wide variety of music genres which originate in the country, as well as those from around the world.
During the opening night of the festival the gathered audience was entertained by nearly 30 performances, including domestic and international artists with popular names such as local young artist Gray D, the band Ani Rock from Japan, and La Sra Tomasa from Spain.
From December 10 to December 11, the public will have the chance to enjoy colourful music parties with the involment of more than 250 international artists from the Republic of Korea, the UK, France, Spain, India, and the United States. They will be joined by local artists such as Tung Duong, Ngoc Mai, Uyen Linh, Van Mai Huong, Soobin Hoang Son, and Vu Cat Tuong.
Most notably, two virtual singers Michau and Damsan will also debut at this year's festival for the first time. Alongside the music, the occasion will also have other interesting activities such as camps, food stalls, children's games area, and an installation art gallery.