A USD800-million project to build a wastewater treatment plant and wastewater collecting drain system for Hanoi's major rivers, including To Lich River, is at a standstill.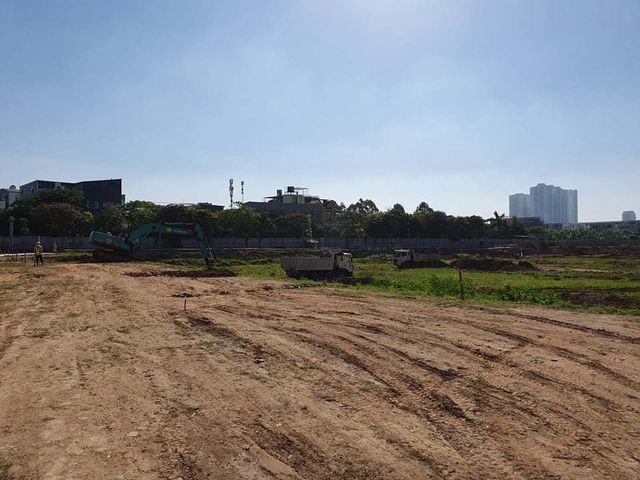 The project remains at a standstill
The facility in Thanh Tri District on the southern outskirts of Hanoi which kicked off in October 2016 was designed to treat 270,000 cubic metres of sewage every day.
A pipe system of more than 52 kilometres will be built along the Lu, To Lich and Nhue rivers to collect the waste, which is hoped to revive these rivers. 
To date, the project has seen the sluggish implementation. In January this year, the work on the wastewater treatment plant was officially started, focusing on cutting down wild grass and checking the foundations of the wastewater treatment plant.
The Hanoi Management Board of Investment, Construction Projects on Water Supply, Drainage and Environment has planned to finish the foundation construction for some items of the project this year.
Meanwhile, the board hoped to begin the construction of the wastewater collecting drain system in the third quarter of this year and finish this in 2021.
The board blamed the stagnant pace of the project for seeking contractors for the package to build a drainage system for Lu River. Besides, in 2019, the project has been allocated with VND70 billion (USD3 million) of ODA, much lower than the real demand of VND1 trillion.
The board has proposed Hanoi authorities to work with the Japanese side for the capital re-allocation for the project.
At present, using the Japanese bio-nanotechnology for To Lich River would be infeasible if wastewater is still directly discharged into the river, said Dr. Nguyen Quang Hai, a senior expert in water pollution treatment.
In Hai's opinion, to revive the river, the city needed a more comprehensive solution. The city should build a system to collect and treat the wastewater before discharging the river. It would also be necessary to resume the water supply from the Red River into the To Lich River. Dtinews
Quang Phong