Hanoi authorities are proposing to use water from the Red River to revive the heavily polluted To Lich River.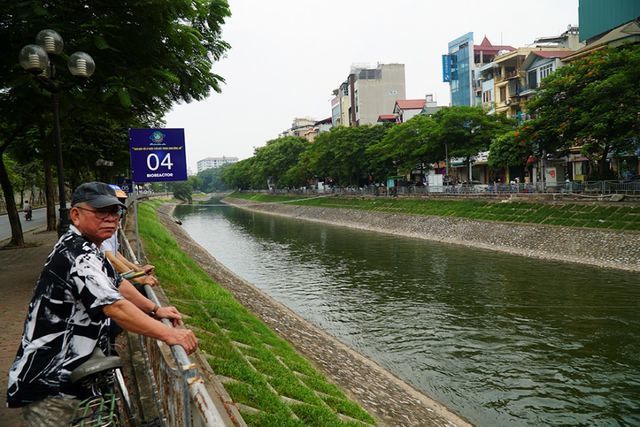 To Lich River
According to the plan, the water from Red River will be pumped to an alluvial treatment station, to West Lake where it will run into To Lich River.
Hanoi People's Committee is gathering opinions from the experts to build a pumping station which will bring the water from Red River to the alluvial treatment station since the water level in the West Lake has also dropped in recent years.
The authorities hope to pump over 134,000 cubic metres into the West Lake each day. The pump will be built 600m from Nhat Tan Bridge with a 1,960-metres long pipeline.
Hanoi authorities also want to build a weir in order to control the water level of To Lich River to develop inland waterway traffic and deal with flooding problem during storm seasons. The project is sustainable and does not have some shortcomings that other projects have when dealing with pollution problems in the West Lake and To Lich River.
At the same time, Hanoi will build a new pipeline so that wastewater will not be discharged into To Lich River. It may be led to Yen Xa Wastewater Treatment Plant which was built in 2016 with a capacity of 270,000 cubic metres per day. Dtinews

Nano-bioreactor technology has not been able to fully clean the To Lich River in Hanoi.

Red River, considered a cultural space of Hanoi, is filled with grass and plants, and is polluted and dirty.